Winter Issue
I graduated from the U in 1960 and went off to seek my fortune in California. I finally ended up with my doctorate, teaching at BYU, and retiring as Emeritus Professor. I have been receiving the U magazine for these many years and can still sing "I am a Utah man, sir" and not miss a beat. I have taken the time to peruse the Winter 2021 publication. I just want to express the delight I felt after doing this. It brought me up to date and kept me involved due to size, color, and expert layout and journalism. I usually skim the publication when it comes and toss it out, but not this time. Keep up the good work.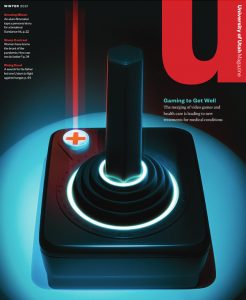 Awards & Honors
University of Utah Magazine took home top honors in a recent competition for communication and fundraising efforts. It was awarded three gold, one silver, and one bronze award in the latest contest from the Council for Advancement and Support of Education (CASE). Additionally, it was honored last fall in several national competitions, including Content Marketing World and Ragan's PR Daily awards.
Now we'd like to find out what YOU think! Take a few minutes to give us your feedback at magazine.utah.edu/survey. Enter for a giveaway!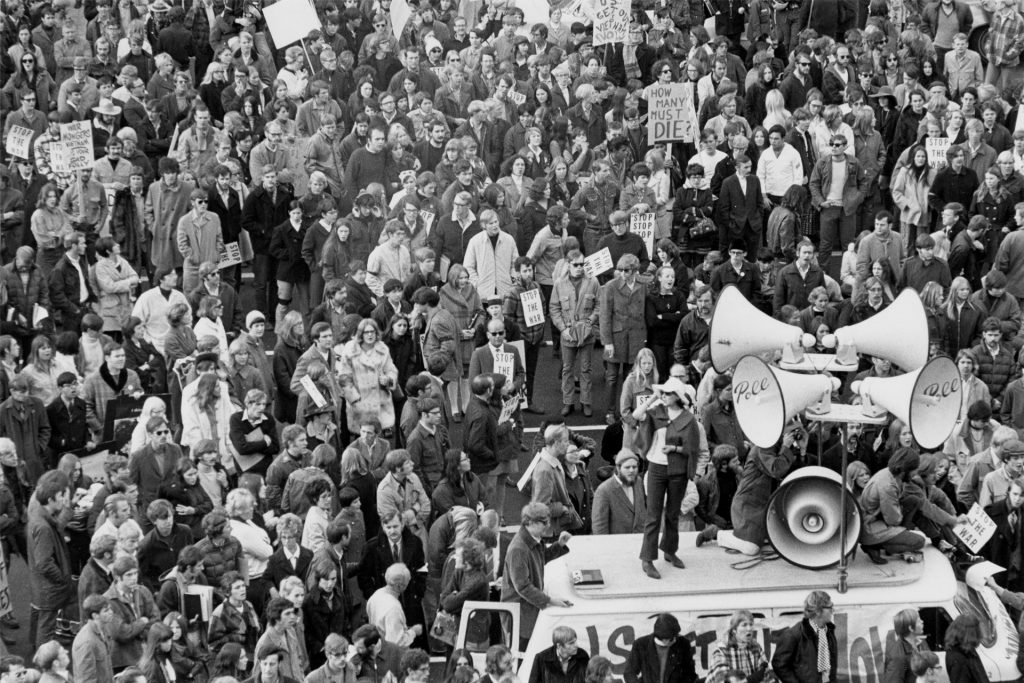 Vietnam Protests
Wow, this brought back memories [Reflect, Winter 2021]. As a returning Army Combat Medic Vet. (VN '67-68), I had been recently hired by the Marriott Library. Hearing about the student demonstration that day, I decided to make my way around Marriott's north side overlooking the protest. Upon seeing the vast number of students protesting the war and Kent State, my emotions were mixed, with anger for the many losses I witnessed and experienced in Vietnam. I tried to understand these students' empathy and that they just wanted to stop that crazy, misguided war.

We want to hear from you!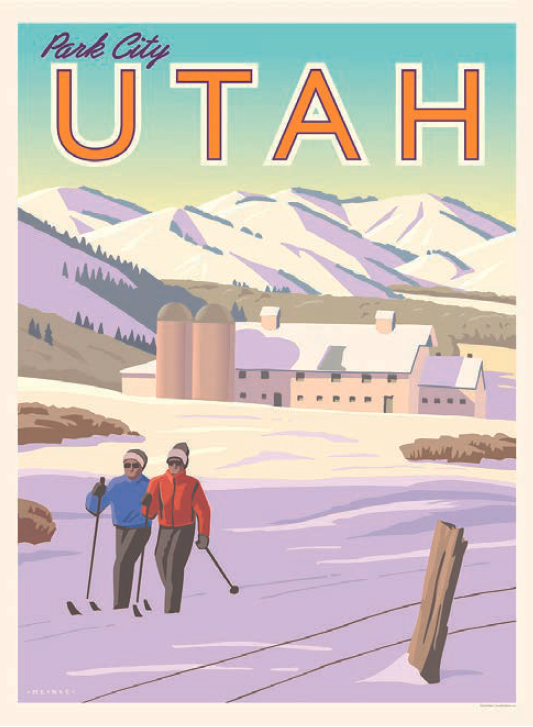 Artist in Residence
Last issue we featured artwork from Dave Meikle BFA'94 MFA'06, a nearly 30-year employee of the U. Turns out many of you were already fans.
Wonderful to see David featured! I loved seeing his colorful artwork on university publications back in the early '90s. My kids can all recognize his style, and sometimes when we see a beautiful Utah landscape out the window as we're driving, one of them will say, 'Hey, that looks like a David Meikle painting.' David's a gifted artist who has honed his talents well!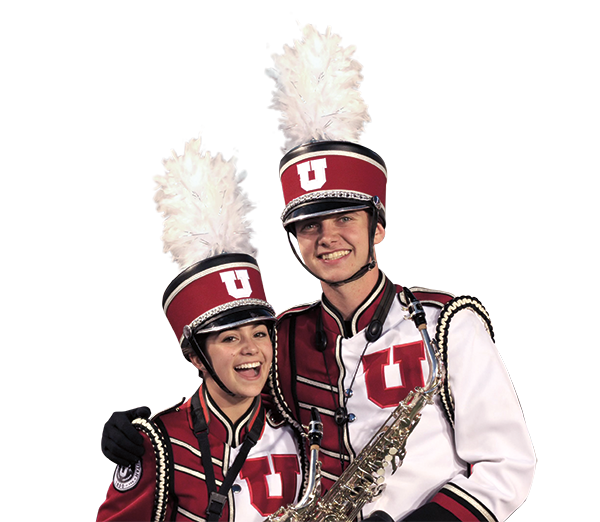 Social Spotlight
When Michael Nielsen met Sara Wilson at marching band camp three years ago, it was love at first note. But it wasn't just Wilson's captivating smile and charming personality that grabbed his heart. After gliding across Rice-Eccles field with their saxophones at home games, cheering for the Utes, and donning uniforms of red, Nielsen fell in love with the U, too. When it came time to pop the question, the drum major could think of no better place to propose than at the Block U on campus. They later shared photos of the moment on Twitter. Read more at magazine.utah.edu/proposal. Spoiler alert: She said yes!