Spring Issue
I want to commend you and your staff for your new literary creation—the University of Utah Magazine. The layout, flow, graphics, meaningful short articles, plus lengthy contemporary subjects on vaping and mental health are enlightening. The attractive page on the U becoming one of America's leading research universities is impressive. We will be looking forward to the next edition.
I always read the alumni magazine and enjoy it, but the Spring issue was the most interesting I have ever read. Two very unique topics were great fun: "Falling Down on the Job" and "They Pay Me to Do This," both highlighting students as "real" and well-rounded people.

We want to hear from you!
Student Jobs
In our Spring feature "They Pay Me to Do This!" we highlighted student jobs on campus and invited our readers to share what they did to pay the bills as U students. Here's a sampling of the many fun responses.
"In the 1980s I was a calf sitter for calves that had had the Jarvik artificial heart implanted. I cared for two to six calves at a time, cleaning their messes and taking readings of blood pressures and other vital signs."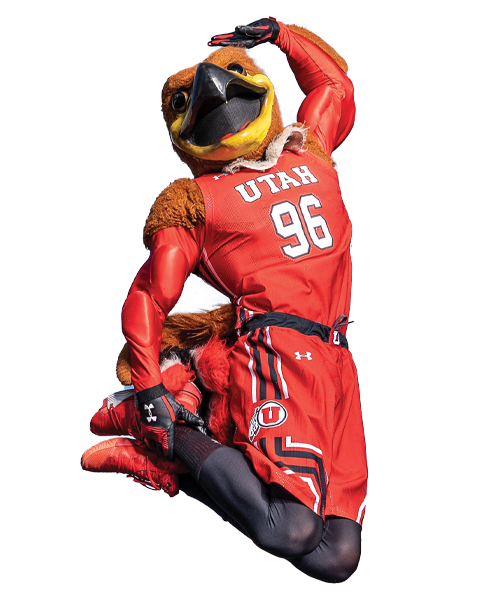 I managed the instrument inventory for the band program and designed the pre-game and halftime show formations. I learned things about running a music program that weren't covered in any classes, and the show design work turned into a lucrative summer job that has helped me survive as a public school teacher.
When I was attending law school, I worked as a surgical orderly at the University Hospital. It turned out to be one of the best experiences of my life. … I watched hundreds of surgeries of every type. It was such a great opportunity I've often said I shouldn't have even been paid for doing it.
I was on the crew that spent days on elevators and in the shelves with book carts, moving the library collection from the old building (afterward the Utah Museum of Natural History and now the Crocker Science Center) to the brand new Marriott Library.

Kudos to Arnold
Arnold [Gatoro, "Humans"] was also a student in Diversity Scholars, showing how bright students who go through that program are!
So happy to see him excelling after his freshman year.
Your high school principal continues to be proud of your ongoing learning and development.
SOCIAL SPOTLIGHT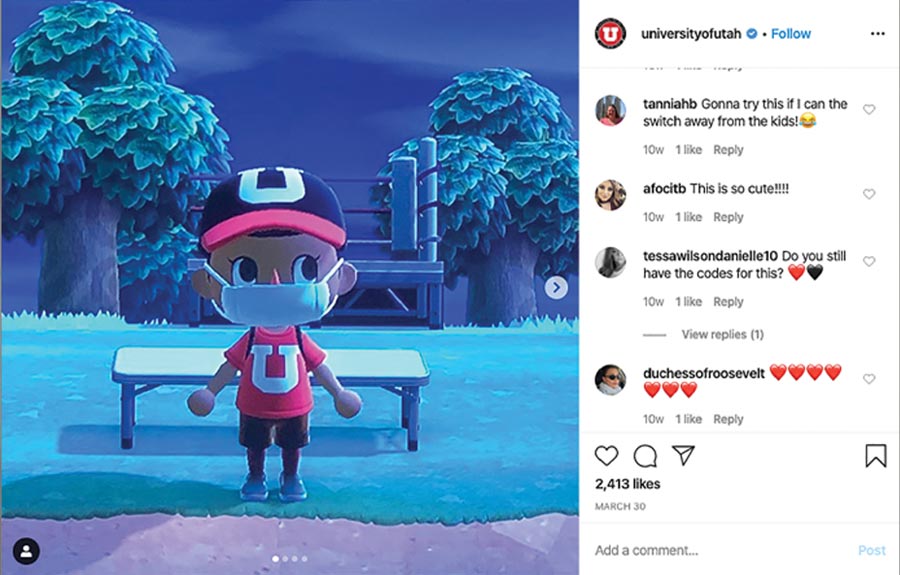 Praised for its ability to provide comfort and social connection, Animal Crossing has been a pandemic pastime for video gamers around the world. And U fans were thrilled when they found out they could show off their school pride from behind the console. Thanks to the U's Entertainment Arts & Engineering program, players can now pick from a series of U-branded outfits and designs for their character (including a mask appropriate for the times). The low-key game, designed for play on a Nintendo Switch, lets gamers take on the role of an island paradise's lone human, tasked with building a village in harmony with a bevy of friendly critters.