Does this image look familiar? You might have seen it in a commercial on TV, driven past it on a billboard, or scrolled by it on social media. But this is more than just an ad. It's the latest in the U's commitment to supporting students from the moment they consider attending through their experiences on campus and even after graduation. We call it Utah Fresh.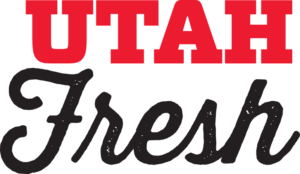 "Applying for and starting college is stressful and complex," says Andrea Thomas BS'88, the U's new chief experience officer. "So, we decided to boost and organize information and resources for incoming first-year students and focus on making their introductory experiences as stellar as possible."  
But it's not just a smoother entry process that makes a difference, she adds. We know students who live, work, and tap into communities are more likely to succeed—which is why, for example, we offer living-learning cohorts for groups as varied as pre-law to pre-med and from entrepreneurs to Honors. So, whether it's doing research in Utah on the effects of climate change—like these students here—or studying at one of our campus partners across the globe, the U is dedicated to making the first year the best year. And that's Utah Fresh. 
Resources for Navigating the University of Utah
Utah Fresh: Learning Abroad
Utah Fresh: Living-Learning Communities