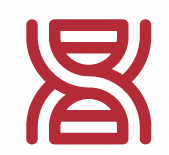 Nearly 21,000 babies in the United States are stillborn each year—and doctors often can't explain why. But newly published research may shed some light on one of the causes. 
The study is the first to show that stillbirth can be inherited and tends to be passed down through male members of a family. And the odds of a couple losing a baby to stillbirth are greatest when the condition comes from the father's side of the family.
"Stillbirth is one of those problems that is so tragic and life-changing," says Jessica Page MS'20, an assistant professor in the Department of Obstetrics & Gynecology at University of Utah Health and Intermountain Healthcare. "This knowledge may give us the opportunity to change how we risk-stratify people and reduce their risk through prevention."
Page is co-author on the study led by Tsegaselassie Workalemahu and senior author Robert Silver, both of whom are faculty in the Department of Obstetrics & Gynecology at U of U Health.
To understand other risk factors contributing to stillbirth, the scientists examined 9,404 stillbirth cases and 18,808 live birth controls between 1978 and 2019 that were represented in the Utah Population Database, a genealogical resource linked to health, birth, and death records. They found that 390 families had an excess number of stillbirths over multiple generations, suggesting genetic causes of stillbirth.
"Stillbirth rate reduction has been slow in the U.S., and we think many stillbirths may be potentially preventable," Page says. "This is motivating us to look for those genetic factors so we can achieve more dramatic rate reduction."