After defeating Oregon 38-10, the U football team clinched the Pac-12 title and played Ohio State in the Rose Bowl—the squad's first appearance in this storied New Year's Six bowl game. In a tight competition, the U fell to the Buckeyes 45-48.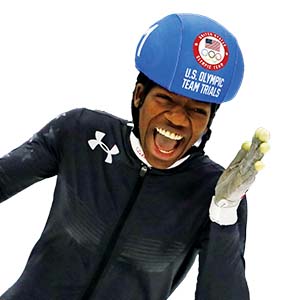 While we were at press, multiple U students and alums represented Team USA at the 2022 Winter Olympics in Beijing. Among the medal hopefuls were student speed skaters Casey Dawson, Ethan Cepuran, Ian Quinn, and Maame Biney, and skier Hannah Soar. Alumni included speed skater Kristen Santos BS'21 and skiers Megan Nick BS'19 and Winter Vinecki BS'21.
Meet more of the alums and students who competed in this year's games. Fun fact: The U had more athletes compete in this year's games than any other university or college in the country.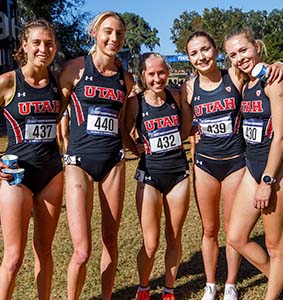 Tying the second-best finish in program history, the Utah cross country team closed out its season at the NCAA Cross Country Championships as Pac-12 runners up and with a 20th-place finish. "We went for it, and while it didn't turn out the way we wanted, I'm still incredibly proud of this team and everything they accomplished this season," says head coach Kyle Kepler.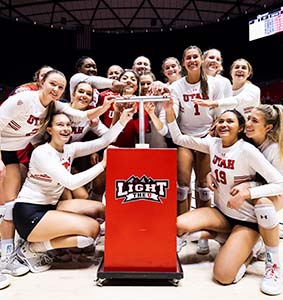 The U volleyball program received an anonymous gift of $1 million to establish the Beth Launiere Endowed Volleyball Head Coach fund. Launiere has built Utah Volleyball into a perennial Top 20 program and has led Utah to four Sweet Sixteen appearances and 18 trips to the NCAA tournament, including a second-round finish in the 2021 championships.
The U tied for third-highest among Power Five public institutions in 2021, graduating 93 percent of its student-athletes within six years of enrolling. It's the fifth consecutive year our score has met or exceeded 90 percent.