Founders Day 2022 The U has come a long way since its humble beginnings as the University of Deseret. To celebrate its proud past and outstanding present, the U holds a Founders Day celebration each year to recognize alumni who have excelled professionally, served their communities, and supported the university in its mission. The honors are among the highest given annually by the U. For more information, visit alumni.utah.edu/foundersday.
Giving Day 2022 Last year, you helped us raise nearly $25,000 for alumni scholarships and programming during U Giving Day. Visit givingday.utah.edu on March 1-2 to help us collect even more for students with financial need.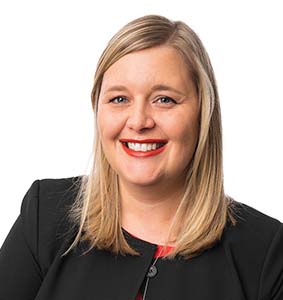 New Leadership Say hello to Kris Bosman BS'99, the new head of the Alumni Relations office at the U. Previously the director of alumni relations for the David Eccles School of Business, Bosman now manages strategic planning, expansion of the alumni and career networks, U Alumni student scholarships, and U Alumni communications. "I am humbled and honored to have the opportunity to serve as the chief alumni relations officer for the University of Utah, a place I have called home as a student, alumna, and staff member," says Bosman. In her return to U Alumni (where she was previously advancement coordinator), Bosman brings a new vision to facilitate lifelong engagement and support for the U among alumni and current students.