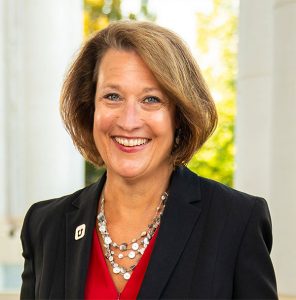 There is no question that 2020 challenged our students, staff, and faculty in unprecedented ways. We welcome this new year with optimism and hope that the pandemic will soon be behind us. I am so proud of the creativity, determination, and resilience our campus community showed throughout 2020 in working as One U to stay focused on our important educational and research missions. I want to give special accolades to the university's health care workers who have been at the forefront of the pandemic. They have worked under enormous strain to provide outstanding care to patients and the community. We owe them such gratitude.
We continue to adapt to the pandemic, with ongoing adjustments to instruction, testing of our on-campus community, and strong messaging about health protocols that will help us promote well-being.
Despite the challenges, the U continues to excel. A few highlights include:
Reaching a milestone of $603 million in research funding
Welcoming the largest and most diverse first-year class last fall
The commendation of evolutionary geneticist Nels Elde as a MacArthur Fellow—one of the most significant awards received by faculty
The recognition of many of our programs as among the best in the country—from entrepreneurship to elementary teacher preparation to computer science
Receiving the 2020 C. Peter Magrath Community Engagement Scholarship Award from the Association of Public and Land-grant Universities for our work with University Neighborhood Partners
And last but not least, we shine a spotlight on the exciting One U effort involving The GApp Lab—a collaboration between our Center for Medical Innovation, Entertainment Arts & Engineering program, and Spencer S. Eccles Health Sciences Library. These three entities are developing video games to manage and treat chronic disorders and diseases. The future, as you'll learn in this issue, is here!
President Ruth Watkins