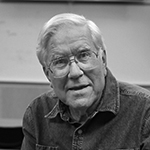 Kenneth "Larry" DeVries BS'59 PhD'62, an Emeritus Distinguished Professor of Mechanical Engineering with the U, was awarded the Distinguished Examination Service Award from the National Council of Examiners for Engineering and Surveying. DeVries, who served at the U for more than 55 years, was honored for dedicated service to the organization as well as the engineering and surveying professions.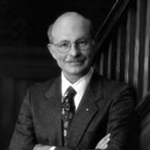 The National Academy of Inventors has released a new video about the legacy of Gerald Stringfellow BS'64, a Distinguished Professor of both Electrical and Computer Engineering as well as Materials Science and Engineering at the U. The video profiles Stringfellow's contributions to the development of light-emitting diodes, a technology that came to benefit everything that uses LEDs, from traffic lights to computer monitors.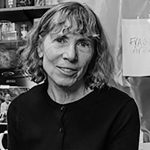 Maureen O'Hara Ure BFA'70 MFA'79 was featured in Phillips Gallery's video series highlighting artists whose work was included in their exhibit Our Global Climate Crisis. A professor (lecturer) in Art/Art History at the U, O'Hara Ure's primary creative works are paintings on panel adapted from her travel sketchbooks. She has a book on Romanesque Burgundy and more recently has worked on paintings and a book in response to travel in Spain.
Kris Newby BS'81 published Bitten: The Secret History of Lyme Disease and Biological Weapons, which recently won a Nautilus Award for Journalism & Investigative Reporting. Bitten dives into the mystery surrounding Lyme—one of the most controversial and misdiagnosed conditions of our time—and of Willy Burgdorfer, the Lyme microbe's discoverer, who developed bug-borne bioweapons during the Cold War and believed that the Lyme epidemic was started by a military experiment gone wrong.
Kevin Hanson MFA'84's short film ibex had its international premiere last September at the 10th annual Festival de Cine—Arte en la Frontera, held for the first time in two cities, Cúcuta, Colombia, and San Cristóbal, Venezuela. An associate professor in the U's Film & Media Arts Department, Hanson has a diverse mix of professional film credits and has produced his own narrative, documentary, and experimental film projects.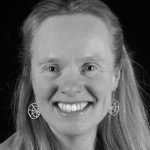 Cindy Furse BS'86 MS'88 PhD'94, professor of Electrical and Computer Engineering, received the 2020 Chen-To Tai Distinguished Educator Award for motivating, challenging, educating, and inspiring the next generation of electromagnetics engineers. Furse is a fellow in the National Academy of Inventors, co-founder of  LiveWire Innovation, and a groundbreaking leader in the flipped classroom teaching method.
Salt Lake City attorney Michael Patrick O'Brien JD'86 authored Monastery Mornings. The book documents his spiritual formation, exploring his childhood memories of the monks in Utah's former Trappist monastery, which became a second home to his family. Now a shareholder in the Salt Lake office of Jones Waldo, O'Brien is a litigator with specialties in employment law and First Amendment law.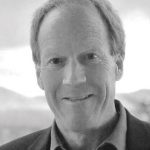 David Grainger PhD'87 received the European Society for Biomaterials International Award for his dedication to research and global collaboration. Grainger is a Distinguished Professor and chair of the Department of Biomedical Engineering as well as a Distinguished Professor of Pharmaceutics and Pharmaceutical Chemistry at the U.
John Kimball ex'89, a founding executive of Real Salt Lake, took leave from his role as president of Vivint Arena to return to the club as interim president of Utah Soccer, providing experienced leadership during an ownership transition.
Lauri Linder BS'89 MS'94 PhD'09 developed a game-based symptom reporting app called Color Me Healthy. Linder and her team at the U's College of Nursing co-designed the app with elementary school-age children with cancer.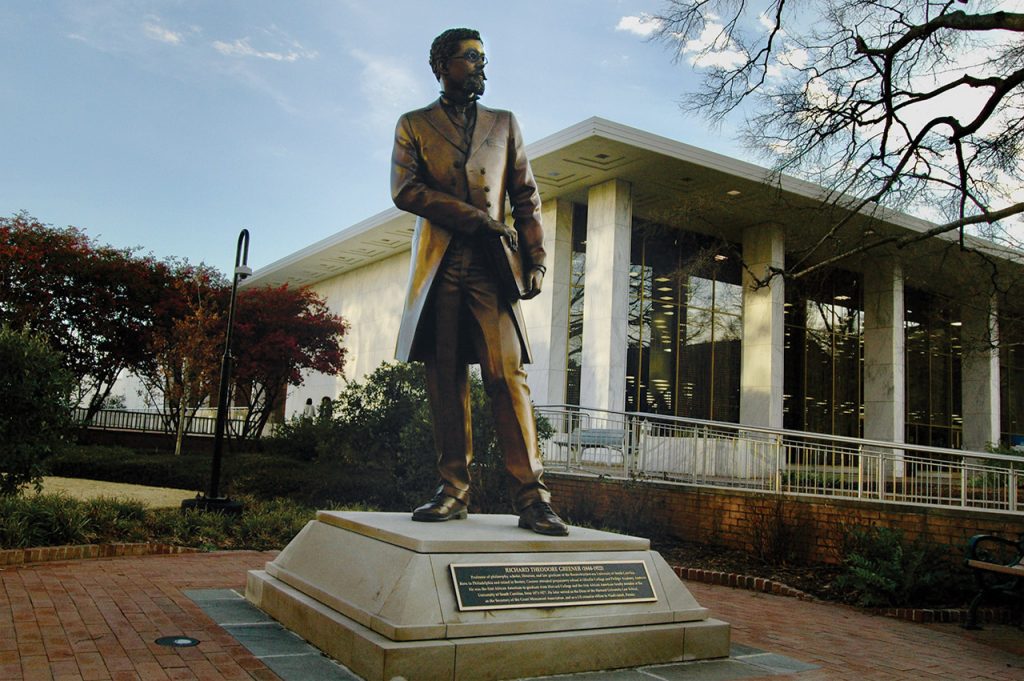 Three U alumni were involved in a University of South Carolina project to erect a statue of Richard T. Greener, the university's first Black professor, who went on to become a widely recognized lawyer, scholar, U.S. diplomat, and activist. In 2001, Jon Tuttle BS'82, a professor at Francis Marion University, wrote a play about Greener as part of USC's bicentennial. Several years later, Katherine Reynolds Chaddock PhD'94 discovered Greener's legacy and began a dialogue about honoring him, involving others including fellow USC faculty member Christian Anderson BA'95 MPA'98. Anderson notes, "None of us knew each other at the U… it was just a funny coincidence that we all ended up in S.C. and doing this work related to Greener." Making the statue a reality required a grassroots process that took more than seven years. As Anderson explains, "It all must start with two simple questions: Who is and isn't recognized on our campus? And why?"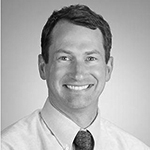 Cheyenne physician Robert Monger MD'92 has been named the new clinical dean for the WWAMI (Washington, Wyoming, Alaska, Montana, and Idaho) Medical Education Program at the University of Wyoming. A rheumatology specialist, Monger has about 30 years of experience in medicine.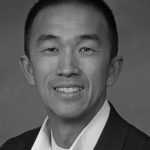 U Mechanical Engineering Professor Kam Leang BS'97 MS'99 has been elected a fellow of the American Society of Mechanical Engineers—a status only about 4 percent of its 83,000 members nationwide achieve. Leang's research focuses on mechatronics (combining dynamic systems, control, and robotics engineering), including autonomous drones. He has published more than 135 technical papers and is an associate editor for the Mechatronics journal.
Read more about what drives Leang toward ingenuity.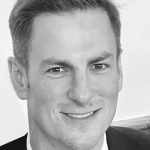 Michael C. Wright BA'02 now heads W. W. Norton & Company's College Department, which publishes textbooks and digital courseware used by students around the world. Its publishing list also includes the legendary Norton Anthologies, Norton Critical Editions, and outstanding books in composition such as The Norton Book of Composition Studies by well-known U professor Susan Miller.
Steven Smith BS'04 is the senior vice president of team security for the Utah Jazz. He has spent about 10 years in security,  guest experience, and more with Larry H. Miller Sports & Entertainment.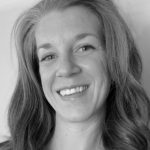 Sara Wallace BS'04 DPT'09, a U.S. Department of Veterans Affairs physical therapist, was awarded the Signe Brunnström Award for Excellence in Clinical Teaching from the American Physical Therapy Association. Wallace practices at the Wahlen VA Medical Center in Salt Lake.
Dustin Updike PhD'06 is conducting research at the MDI Biological Laboratory in Bar Harbor, Maine. Updike's work could offer an alternative to stem cell therapy for the regeneration of organs and tissues damaged by disease or injury. The research, recently published in the journal Genetics, is aimed at recreating the properties of germ cells, which have the potential to create an entirely new organism.
Nicholas Dunn BFA'07 won the annual Risk Theatre Modern Tragedy Competition with his play The Value, besting 134 other playwrights and earning a $9,000 cash prize. Dunn has acted onstage with Pioneer Theatre Company and on film with Magnolia Pictures. His playwriting has also been featured at the Edinburgh Fringe Festival in Scotland, he has a script coordinated for HBO, and he also owns his own film production company.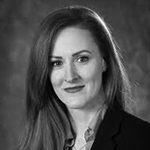 Makenzie Peterson BS'07 MS'09 is a well-being specialist with the Association of American Veterinary Medical Colleges, a position created as part of an initiative to support the mental health of students, faculty, and staff at member institutions.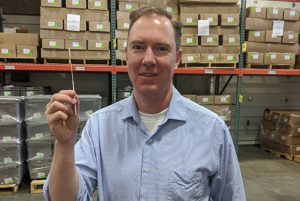 Jeremy Horton BS'01 has devoted his career to the design, development, and manufacturing of medical devices. He is currently general manager of the thermoplastics division of Flexan, LLC, which pivoted to become a key player in the battle against the novel coronavirus. "We realized that we had the equipment and ability to produce nasal swabs for COVID-19 testing," he says. "The only problem was, we had never made one before!" His company developed, scrapped, and redeveloped manufacturing processes until they figured it out. "There were early mornings and late nights—many of them," he adds, but "within just a few weeks of kicking off the idea, we were shipping over 100,000 nasal swabs per day to testing locations around the country."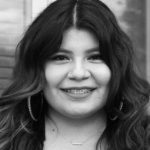 Mayra Cedano BA'10 is executive director at Comunidades Unidas, which is at the forefront of the immigrant rights and justice movement in Utah. Born in Jalisco, Mexico, Cedano immigrated to the U.S. at age 11. "I started my activism in the immigrant rights movement when I was 15 years old, when, for the first time, I marched to the state capitol to demand a halt on immigration raids," she notes. "A few months after graduation, I started working at Comunidades Unidas."
Abby Ellis  BA'11 directed and produced a FRONTLINE documentary, Flint's Deadly Water, which was nominated for a Peabody Award. The awards honor the most powerful, enlightening, and invigorating stories in television, radio, and online media. The documentary unfolds the unreported toll of Flint, Michigan's water crisis.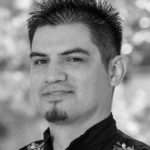 Xris Macias BS'11 MEd'19 works with undocumented students and mixed-status families from college access to graduation as the new director for the U's Dream Center. Macias was a part of the U's TRIO Programs as both a student and leader for nearly 17 years.
Adam Wallace BS'14 published a children's book about COVID-19, The Day My Kids Stayed Home, to help parents and teachers discuss the virus with children and teach them about how we can stay healthy. Wallace has been an emergency medical technician for 11 years and is pursuing a master's degree in public health at the University of South Florida.
Kyle Kuzma BS'17 became just the fourth Utah men's basketball alum to go on to win an NBA Championship, joining Arnie Ferrin BS'66, Michael Doleac BS'02, and Andrew Bogut ex'05. Kuzma's Los Angeles Lakers defeated the Miami Heat in six games to capture the title in the NBA Bubble in Orlando, Florida, last fall. Kuzma's three years at Utah from 2014 to 2017 were a huge part of his development, and he made first-team All-Pac-12 in 2016-17 before graduating from the U with a degree in sociology and being drafted. "Congrats to our guy Kuz," Utah Men's Basketball Coach Larry Krystkowiak wrote on Twitter. "Been in that bubble a long time, and we are proud of you and the Lakers for your perseverance."
Brendan Darraugh BA'19 received a Fulbright Study Award to Germany. Darraugh used his grant to enter the master's program in national and international public administration and policy at the University of Potsdam.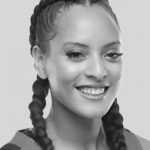 Former U women's basketball shooting star Daneesha Provo BS'19 BS'20 signed a pro contract with Eisvögel USC Freiburg in Germany's Damen-Basketball-Bundesliga (DBBL), the country's premier women's basketball league.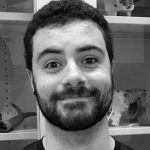 Kaedan O'Brien MS'19 was awarded a National Science Foundation Graduate Research Fellowship. Now pursuing a doctorate in anthropology at the U, O'Brien researches African Pleistocene paleoecology, ecomorphology, and paleoanthropology, with particular focuses on Equidae and migration in eastern Africa.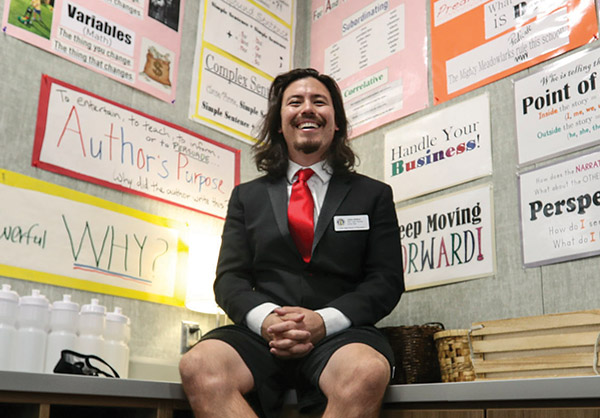 John Arthur BA'10 is Utah's 2021 Teacher of the Year. With mostly students of color in his sixth-grade class at Salt Lake's Meadowlark Elementary, Arthur seeks to demonstrate that they can grow up to be and do anything. A big part of his strategy is encouraging them to push themselves with competitive chess. Growing up "a shy Korean boy," Arthur himself was finally urged in ninth grade to join the Model United Nations, changing his trajectory. He now wants his own students to learn that nothing is off-limits to them just because of the color of their skin. He also advocates for more minorities in the state's teaching force, as well as "more culturally responsive practices in the classroom."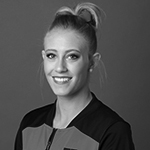 Outstanding former U gymnast MaKenna Merrell-Giles BS'20 is a club coach at All American Gymnastics in Lindon, Utah, the same gym she grew up in. A 2019 U team co-captain, she was a nine-time All-American, Pac-12 vault champion, and regional floor champion, and earned two perfect 10.0 scores, among numerous other gymnastics honors. Merrell-Giles was also recognized several times for her academic achievement.