As he began
his first semester
of college,
Mark Rapaport felt all the usual jitters of transitioning to a new phase of life. He was nervous and unsure of himself, struggling to find his footing in unfamiliar surroundings. His parents came to the rescue with a simple yet powerful gesture: hand-written notes of love and inspiration. These little missives helped him to push past his isolation and make connections on campus.
"I'll never forget those letters from my father telling me he missed me," remembers Rapaport. Now, as CEO of the U's Huntsman Mental Health Institute, he understands how vital it is for students to feel loved and encouraged at such a vulnerable time. 
"First-year students may feel lost and awkward at times," says Rapaport. "It's important for parents to support their children at college, especially in the first semester when they're getting used to their new life." 
Knowing this, Rapaport, who is also professor and the William H. and Edna D. Stimson Presidential Endowed Chair of psychiatry, strives to make sure new students feel like the University of Utah community is their home.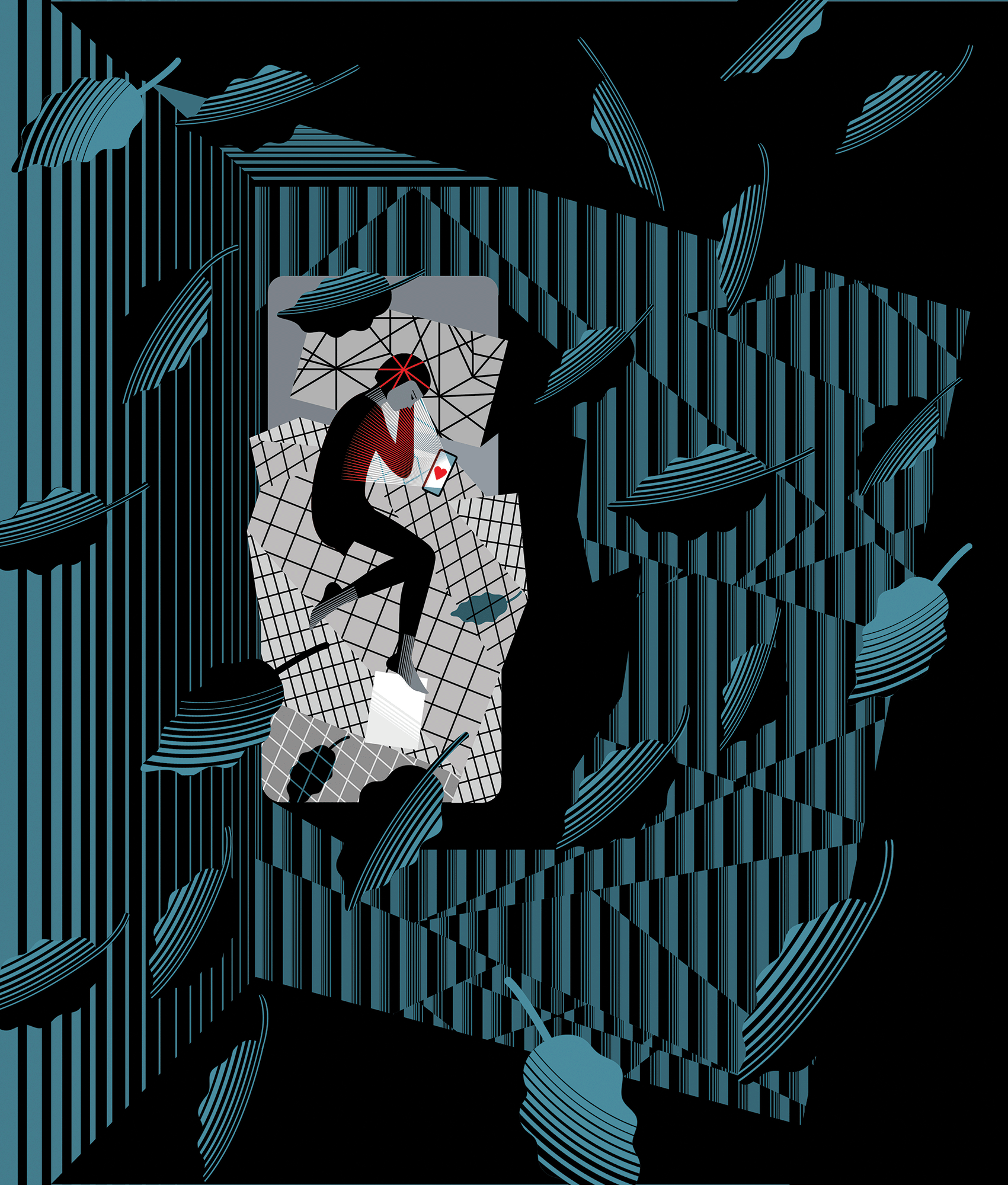 "Going away to college was a real transition for me, just as it can be for many parents—especially if the child leaving home creates an 'empty nest,' " Rapaport continues. "Parents want their children to succeed, but they're still going to miss them and want to know the university is taking care of their needs."
Today, those needs include more than fostering intellectual growth. Social development is just as important, behavioral researchers say—especially now, when many new university students may feel socially uncomfortable after years of distance learning or home schooling due to the pandemic. Returning to face-to-face interactions can make adolescents feel awkward in situations like attending a lecture class with a hundred other students or learning to live with a roommate. 
Thankfully, help is always just a smartphone or keypad tap away.
Should a student experience any mental health challenges, they—and their parents—can rest assured: HMHI (formerly University Neuropsychiatric Institute, or UNI), is located on campus and staffed with trained professionals who are ready 24/7 to help students in crisis. The facility offers several outreach services for students with mental and emotional needs, including overnight beds for those who need time to get away and "cool off."
HMHI grew out of a $150 million donation from the Huntsman family in 2019. Upon announcing the gift, the Huntsman Foundation and university officials aimed to generate a statewide movement to help find more effective treatments for mental illness and end stigmas associated with mental health.
Rapaport says the Huntsman Foundation's generous gift changes lives.
"They've taken on the challenge of providing equitable care for those in need," he says. "They will also help grow the mental health workforce. The University of Utah is so grateful for their dedication and partnership."
At the announcement of the gift, Huntsman Foundation CEO Peter R. Huntsman noted, "This is a unique opportunity to bring together an immensely talented university with superb leadership and a philanthropic, generational commitment that we hope will only expand over time. It is past time to change the stigma and misperceptions about mental health."
Saving Lives
Mental Health First Responders (MH1), created through an affiliation with HMHI, is a groundbreaking program that helps students in crisis who live on campus. From 4 p.m. to 2 a.m., seven days a week, MH1 runs an after-hours hotline for students with mental health concerns and operates an on-campus office with an open-door policy so students can drop in any time and talk with a licensed professional counselor.
"We get a majority of calls during fall semester, which is an intense time for many new students," says MH1 supervisor Torrence Wimbish MS'06 PhD'09. "They're just coming out of high school, and going away to college is a new experience. It can be tough adjusting to dorm life and learning to be responsible adults."
In a recent American College Health Association survey, college students reported a range of issues:
13% reported symptoms of anxiety
25% admitted sleep difficulties
33% acknowledged stress-related problems
43% said they felt so depressed at some point in the academic year that it was difficult to function
10% seriously considered suicide
1.9% had attempted suicide
Incidences of depression and self-harm are even greater among LGBTQ+ college students, according to a Rutgers University study, which found queer and transgender college students experienced depression and contemplated suicide at four times the rate of their peers.
MH1 is most effective late at night, Wimbish says, when the pressures of college life may make some students feel like there's no one to listen to their struggles with classwork and personal issues. What's worse is when those self-doubting thoughts lead to ideas of self-harm.
For example, when Samantha (not her real name), a student who lived on campus, was showing signs of depression and talking about death as "a release," her roommate reached out to MH1. Wimbish and the residential advisor visited the student together. Wimbish asked basic questions and led deep-breathing exercises. The student admitted feeling glad someone was listening to her and began talking about painting and playing guitar, her creative outlets. Wimbish encouraged those activities, with the goal of giving her things to look forward to. The student visited the MH1 office the next day with one of her artworks in hand and agreed to come to a support group. "We're here to listen," says Wimbish. "It's why MH1 was created. We're out here saving lives."
'Finding Your Weird'
Several counseling centers are open on campus for students to talk about everything from tutoring needs to career advice to mental health issues. There is even, for example, a special advisor for engineering students who need a friendly ear to listen to their specific difficulties.
In addition, students can access private and confidential resources by phone from anywhere on campus—including from the comfort of their dorm rooms.
Downloading the My Student Support Program (My SSP) app onto their phones allows students to instantly reach a call center that will connect them with a licensed counselor for immediate support. Students without a smartphone can call 1-833-369-1250. The service is available 24/7 from anywhere in the country.
If the pandemic has a silver lining, it was that services like My SSP were born.
"Before the pandemic, counseling was not done online," says Lori McDonald BS'95 PhD'16, vice president for student affairs. "But the pandemic's impact compelled them to innovate quickly."
One of the biggest challenges she hears from students is loneliness. "Studying is important, but young people need to be people, too, and finding stress outlets is very important for our well-being," she says. "When I talk with students dealing with loneliness, I tell them there are over 600 student clubs on campus, and more are always forming. There are clubs for students who like chess, cooking, politics, or cars—you name it. And if a student feels there is nothing like what they're interested in, I encourage them to start a club of their own."
Jessica Holzbauer, program manager at HMHI, encourages students who feel lonely to "find your weird."
"Going away to college means not just developing intellectual skills, but learning life skills," Holzbauer says. "A lot of kids need to find their brand of weird. Once they find their people, they'll feel comfortable opening up and sharing more about themselves."
SafeUT is another app students can use when they need to hear a friendly voice. It's a crisis chat and tip line that provides real-time crisis intervention for students from kindergarten through college, as well as parents, guardians, and educators. The app, used statewide, was created in 2015 by state legislators who acted to stem the growing number of suicides among Utah youth. In 2022, the app, which is housed at the U, logged over a million messages and conversations—and not all calls were from students, says Dénia-Marie Ollerton, SafeUT manager at the U.
Looking Ahead
The Huntsman Mental Health Institute is involved with several projects to create awareness of mental health services available to students and all Utahns. Among them:
The Ad Council Partnership
With a founding gift of $15 million from HMHI, the Ad Council announced plans for a wide-reaching communications effort to address the mental health crisis throughout the U.S. and encourage people to take steps to support their mental health. "The Ad Council will bring together a coalition of leading mental health organizations, federal agencies, and private sector groups to truly transform mental health for every person beyond Utah and the Mountain West," says HMHI CEO Mark Rapaport. "We believe this is a transformative partnership that will yield real and lasting change."
The Kem and Carolyn Gardner Crisis Care Center
The new Gardner Mental Health Crisis Care Center will be the first building on the future site of the Huntsman Mental Health Institute Campus of Hope in South Salt Lake. The 78,000-square-foot building is expected to open in 2024 and is made possible, in part, by a $5 million gift from the Gardner family. It will incorporate community services, training, and crisis care, including inpatient and outpatient care, a free law clinic, primary care and dental clinics, connections to existing community resources for housing, health care, and employment, and more.
Warning Signs
A 2022 study published in the journal Pediatrics found that among youth aged five through 19, emergency room visits due to suicidal thoughts increased 59 percent from 2016 to 2021. Johns Hopkins Medicine reports the following warning signs of depression, which could lead to thoughts of suicide.
• Changes in eating and sleeping
• Loss of interest in activities or school
• Neglecting one's personal appearance
• Obsession with death and dying
• More complaints of physical ailments linked to emotional distress
• Problems focusing
• Lack of response to praise
• Verbal hints such as "I won't be a problem much longer" or "If anything happens to me, I want you to know..."
• Giving or throwing away cherished belongings
• Cheeriness after a depressive episode
If you or someone you know is struggling with suicidal thoughts or mental health matters, please call or text 988. Senders will be directed to Utah Crisis Line, staffed by certified crisis workers at HMHI. The line is confidential, no-cost, and available 24/7/365.
"We often talk with people who are concerned about their loved ones living away from home," Ollerton says. "We tell them, 'We're that trusted adult when you're not close by.' " SafeUT counselors also encourage students to find a trustworthy person like a parent or guardian, professor, or advisor with whom they can share their challenges. "The goal is to get you a strong support system that will not let you suffer alone," says Ollerton.
Teach Your Children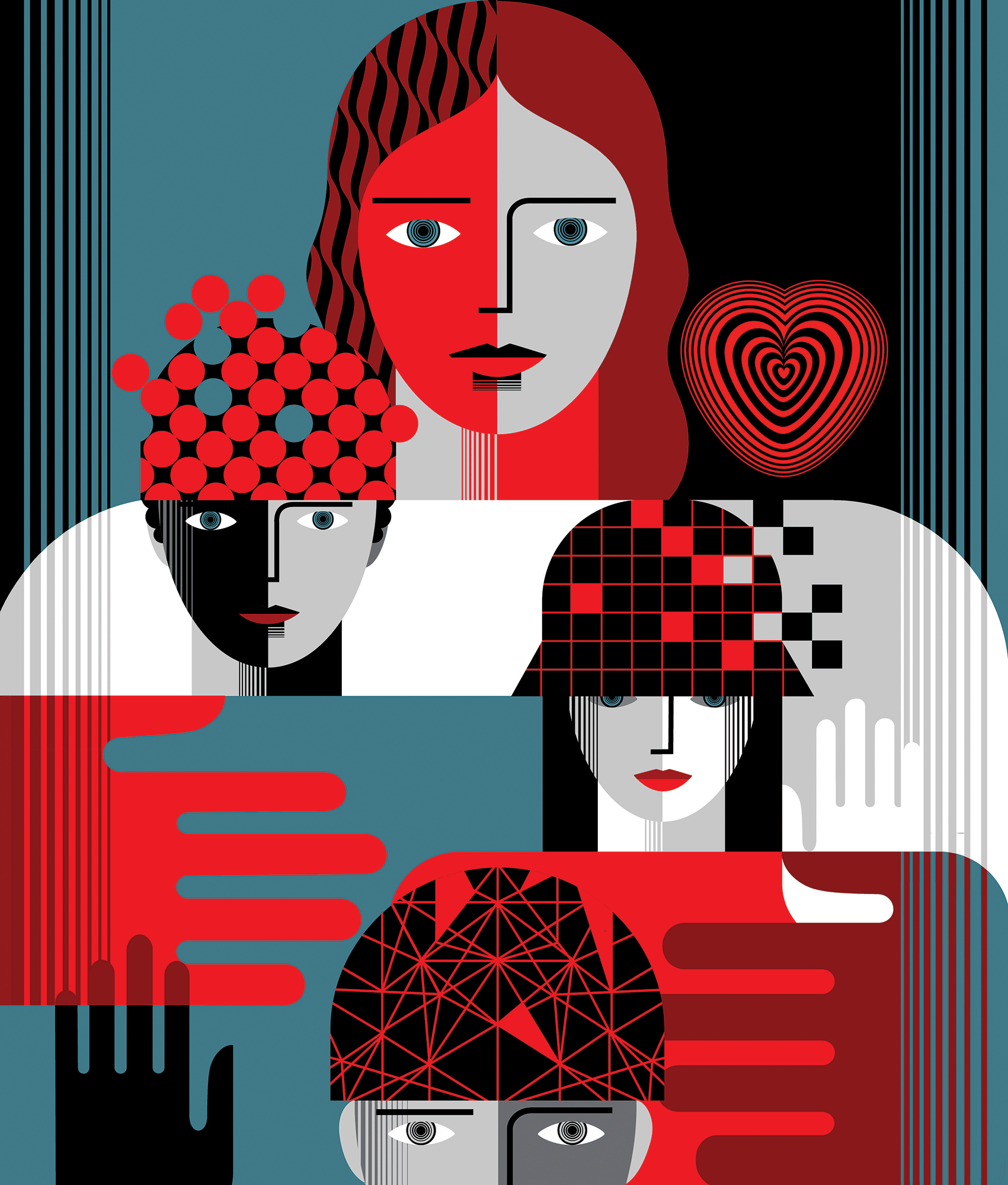 In 2017, Herriman High School reported seven student suicides, the most recorded at a Utah public school that year, according to David Kozlowski BS'97, a licensed marriage and family therapist. School officials sought help and turned to Kozlowski, who hosts Light the Fight, a podcast about boosting mental health by improving relationships.
Kozlowski teaches a class at Herriman he created to help 10th graders improve their social health by strengthening relationships with family, friends, teachers, people they interact with online, and—most importantly—with themselves.  
When it comes to addressing issues that are bothering students, Kozlowski stresses this formula: "connection before concern." The aim is to problem-solve by reminding about the connection you have with someone before addressing the concern. 
"It can be difficult for some younger people to understand that face-to-face discussions are different than online and need to be addressed in a different way," he notes. For example, if a student were upset their friend didn't invite them out last weekend, rather than briskly ask why they weren't included, a more productive discussion might start with the connection. "I like hanging out with you, and my life is better because you're in it." Then comes the concern, "I know you'd never do anything to intentionally hurt my feelings, but I was bummed when you didn't invite me to hang out with everyone last weekend." This helps keep the second student from feeling defensive and creates a healthier space for conversation. 
And the formula works for more serious life events, Kozlowski adds. "For example, if a loved one confesses suicidal ideation, I always tell people to start with two words: Thank you," he says. "Thank them for trusting you with this information and acknowledge what a major step this was." Then move on to concern. "In the case of suicidal thoughts, you may say something like, 'I don't want you to be hurting. Let's discuss some ways we might be able to work together to help you heal.' " 
When young people have a better sense of self, they're more willing to share themselves, Kozlowski remarks. "They realize they're not strange or broken but have something unique and beneficial to offer the world."
About the author: Benjamin Gleisser is a Toronto-based freelancer.