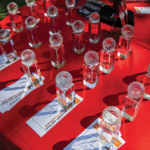 It's not just the game against UCLA on Saturday, Sept. 23, that will make this year's Homecoming week a spectacular reason to visit your alma mater this fall. The U5K, golf tournament, and—of course—the U Alumni tailgate make the entire experience a treat. Check out details about all the events for the whole family leading up to the big game at uhomecoming.com.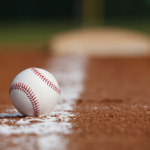 One night a year, red takes over the normally purple-and-silver Coors Field as U Alumni hosts Utah Night at the Rockies. The event was started by Colorado Rockies co-owner Charlie Monfort BS'82 more than 15 years ago. Hosted by the U's Colorado Alumni Chapter, it brings hundreds to the Major League Baseball stadium in Denver for an exciting evening. This year's event will be held on Monday, July 31. Learn more at alumni.utah.edu.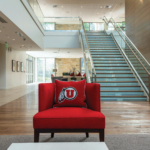 Need a space for your next conference, reception, wedding, or other event? We've got the perfect spot at the Cleone Peterson Eccles Alumni House. The 34,000-square-foot building has a spacious ballroom, multiple meeting rooms, and boardrooms, all in the heart of campus. Visit ecclesalumnihouse.utah.edu for more info.