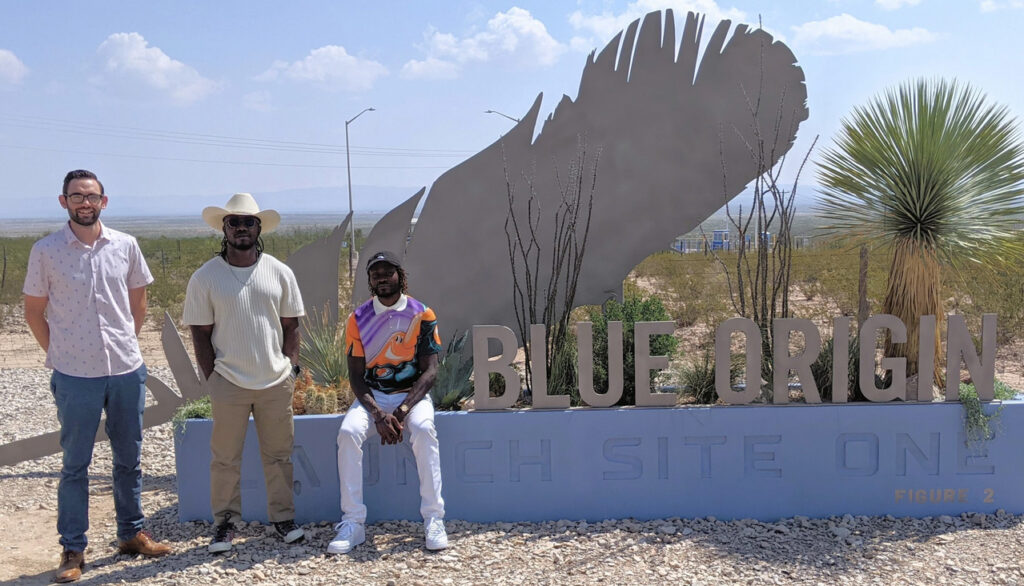 Josh Hanes HBS'16 has boldly sent paintings where no artworks have gone before. Hanes, the CEO and founder of Uplift Aerospace, commissioned Ghanaian artist Amoako Boafo to decorate the Blue Origin New Shepard rocket with three paintings to see how traveling into outer space would affect the pictures.
Once the rocket, launched in August 2021, left the Earth's atmosphere, the three-foot-by-three-foot triangular paintings returned to Earth with the capsule. Later, researchers studying the cosmos' effect on the paintings found—they were different!
Don't worry: no scary alien life-form was attached. 
"We sent the paintings to labs, where microscopic analysis found silicon particles on them after traveling through atmospheric levels," Hanes says. "And they had several microcraters, which were probably caused by high velocity impact with atmospheric elements." 
After further research is completed on the art, the pieces will be put on public display.
Hanes has been working with NASA on many forward-thinking proposals that combine space travel with art, industry, and commerce. But what else might you expect from someone who, as a youngster growing up in Draper, Utah, loved nothing more than staring with wonder at the starry night sky and watching Star Trek: The Next Generation?
Hanes took his love of the final frontier to the U, where the honors physics major was president of Students for Space Entrepreneurship and Technology. He also volunteered with the U's Electrical Engineering Outreach Team, where he inspired high school students to study engineering and science. 
Today, he encourages everyone to pursue the dream of living in outer space.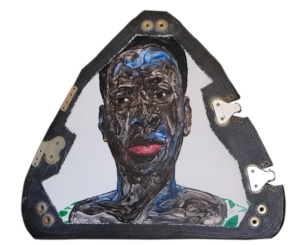 "I've always viewed space as the place that gives us hope to continue improving our lives and encourages us to reach the pinnacle of human aspirations," Hanes says. "The beauty of space is that it has no boundaries, and our possibilities for creativity with it are endless. That's why kids look up into space and talk about becoming astronauts when they grow up."
One of Hanes's latest projects involving NASA is Luna-crete, a compound that aims to use moon dirt to make concrete on the lunar surface. This concrete could be used to manufacture building materials that would one day support our living on other worlds. 
"Uplift's goal is to build the infrastructure that will connect communities on Earth with communities in space," Hanes says. And the fact that countries like China have entered this new space race doesn't bother him. "Space is the one place that promotes international cooperation. That's our hope—that we can remove all borders that exist and work together for humanity."