Robert Poirier BS'73 has published his first novel, The Killings at Hulls Cove, a gritty thriller set partially in Salt Lake City in 1968 and 1969. Poirier was among the group of Naval Enlisted Scientific Education Program sailors who graduated with the U's Department of Naval Science class in 1973. He began writing in 2018 with a small creative writing group at the Veterans Affairs medical clinic in Martinez, CA. He has since published short stories in the annual statewide California Writers Club Literary Review; in SURVIVAL: Tales of Pandemic, a CWC anthology; and in the CWC Mount Diablo Branch newsletter The Write News.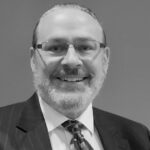 David Oehler MFA'82 (PhD, Iowa State) is now the vice chancellor of academic affairs at Ivy Tech Indianapolis. He was previously vice president of instruction and student services for Metropolitan Community College's Longview campus in Kansas City, MO.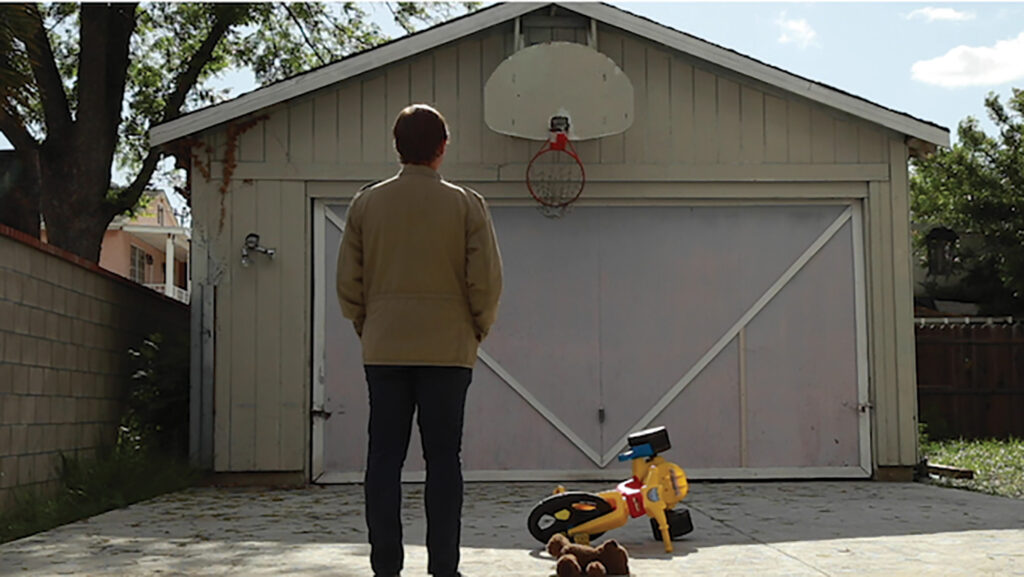 J. Aaron Sanders BA'98 MFA'01 is the writer/director of Garage—a short suspense/horror film based on his experiences as a survivor of childhood sexual abuse—which won Best Drama Short at the 2021 Atlanta Underground Film Festival. Sanders is an award-winning novelist (Speakers of the Dead), screenwriter, and short story writer who left a tenure-track university position in the Southeast to pursue writing full time in Los Angeles. Shortly following his move, and four decades after his abuse, the trauma of Sanders' experience burst out in crippling post-traumatic stress disorder. He immediately sought help—and started writing about it all. As he struggled to recover, he began to turn his experience into creative work and advocacy that he hoped could help others. Besides Garage, he and his partner created the website 72hourhold.com, where they documented their own PTSD/secondary trauma and recovery process and now share a recovery "toolkit" and fellow survivor stories.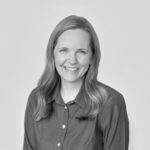 Jodie Hewitson BS'96 MPR'97, a tax partner at Tanner LLC in Salt Lake City, has been appointed tax practice head of the firm. In this new role, she provides leadership and direction to Tanner's growing tax services and oversees 50 tax professionals.
Paul C. Burke JD'97 is general counsel, shareholder, and director at Ray Quinney & Nebeker, where he complements his labor and employment litigation practice with an impressive pro bono docket. He has represented religious minorities, Dreamers, a Black Lives Matter activist, and LGBTQ youth. For his latest public-interest challenge, Burke draws on a lifelong passion for soccer to take on homophobic chants at soccer stadiums. While these matters might seem to vary, Burke notes that they all touch on his sense of justice and desire to be part of something larger than himself.
Tracy S. Cowdell BS'97, partner in the Cowdell & Woolley law firm, was awarded Sandy City's highest honor at its One Sandy Awards this year. The Noal Bateman Award, named for a noted volunteer and humanitarian, recognizes longtime service to the Sandy community. Cowdell was instrumental in preserving the history and integrity of the Sandy Museum, serving as general counsel for its foundation; served two terms as an elected member of the Canyons School District, which he helped create in 2007; and was the first president of the Canyons Board of Education. Tracy's father, former City Council Member Scott Cowdell, received the same award in 2013. They are the first father and son to receive the award, established in 1986.
Lindsay Barenz HBS'99 is now president of Oakland Roots Sports Club professional soccer team, part of the National Independent Soccer Association, in CA. She was previously with the Washington Spirit women's pro club and the National Women's Soccer League, where she served in various business operations and business development leadership roles.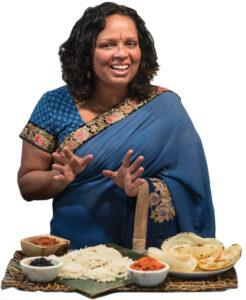 Artist, activist, and post-colonial academic Mary Anne Mohanraj PhD'05 recently published Vegan Serendib, the latest addition to her cookbooks of Sri Lankan dishes. Born in Sri Lanka, raised in Connecticut, and now a clinical associate professor with the University of Illinois at Chicago, Mohanraj explores a breathtaking range of subjects and genres with her work, frequently diving into both cultural and sexual identity, in science fiction, fantasy, poetry, nonfiction essays, and more. Mohanraj was one of the world's first bloggers and has long been an open and vocal sexuality activist. She founded and moderates the Internet Erotica Writers' Workshop and was the co-founder and first editor-in-chief for the online erotica magazine Clean Sheets. She has had stories published in the Wild Cards science fiction shared universe edited by George R.R. Martin, helped found and was the first editor-in-chief of the Hugo-nominated and World Fantasy Award-winning magazine Strange Horizons, and founded and directs the Speculative Literature Foundation. In support of South Asian and diaspora (or "desi") literature and other arts, she is a founding member and executive director of the DesiLit organization, founded and directs the biennial Kriti Festival, and is editor-in-chief of the DesiLit journal Jaggery. 
Heather L. Thuet BA'01 JD'04 has opened her own law firm, Key Legal Group, LLC, and this summer ended a term as president of the Utah State Bar. A trial attorney with more than 17 years of experience persuading juries in both federal and state court, she is currently serving her third term as Judge Pro Tempore in the Salt Lake Justice Court. She is also the co-owner of Endurance Real Estate, a boutique real estate brokerage.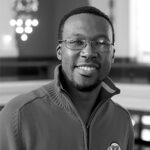 Eddy Thompson Jr. BS'04 is a member of the Utah Martin Luther King  Jr. Human Rights Commission, and at L3Harris, where he is a compliance trade and logistics manager, directs L3Harris Employees of African Descent (L.E.A.D.), working to improve company diversity and promote equity. In 2021, he helped lead creation of Utah's MLK Jr. license plate, now available through the state DMV.
Tara Harrison JD'08 was promoted to director of public affairs and government relations at Regence BlueShield of Idaho. Harrison has been active in public policy and advocacy for more than 15 years, having worked with all levels of government, from municipal to international, and having served in all three branches of government.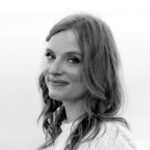 Kerstin Tenney MMU'09 has recorded her first solo violin album, Light, featuring four newly commissioned pieces and eight new arrangements. Tenney is a professional violinist and plays with the Tabernacle Choir and Orchestra at Temple Square. She also teaches violin, covering the mental, physical, and emotional aspects of playing. Recorded at Wyastone Hall in Monmouth, England, and featuring the English Symphony Orchestra, Light was produced by Simon Kiln, who worked at the legendary Abbey Road Studios for 25 years and edited music for the Lord of the Rings trilogy.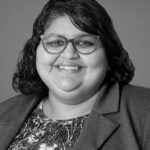 Sheena McFarland BA'05 EdD'19 MPA'19 is marketing and communications director and an adjunct instructor at the David Eccles School of Business. McFarland worked for The Salt Lake Tribune for a decade as a reporter and editor, covering topics such as immigration and LGBTQ rights, among many others. "As a woman of color growing up in Utah, I have faced discrimination in plenty of situations, so equity, diversity, and inclusion (EDI) work has always been important to me," she says. Since joining the Eccles School in 2015, she has served on the U's MLK Week planning committee and helped the school in its EDI efforts.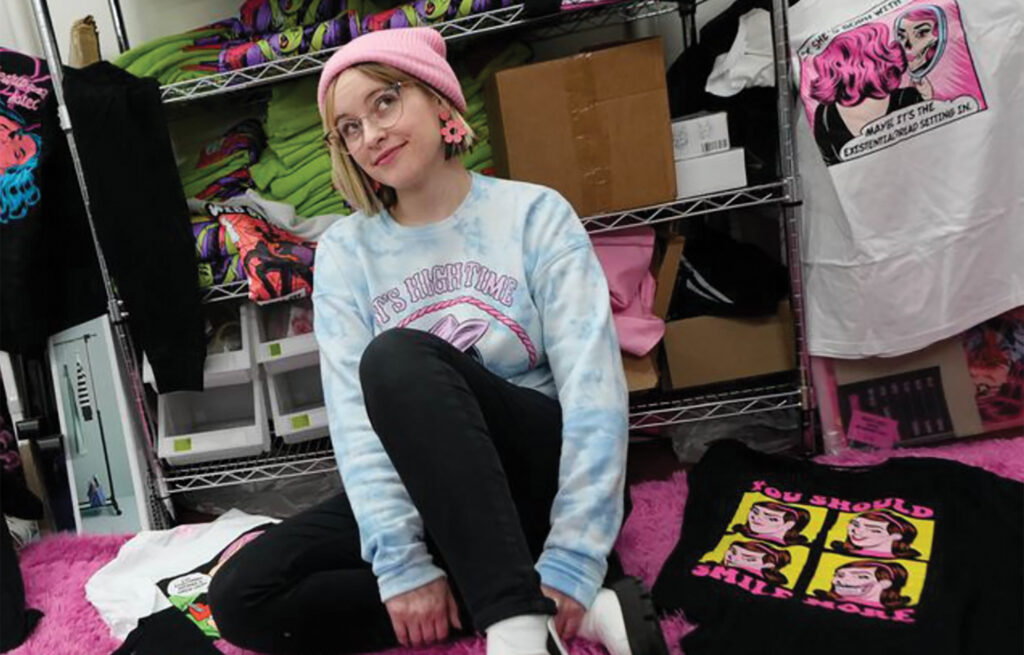 Work by Salt Lake artist Katie Mansfield BA'15 is among the winners of Pabst Blue Ribbon's annual can art contest. Some 7,000 artists from 120 countries entered this year; the field was narrowed to 25 finalists, from which online voters picked the 10 winners. For her efforts, Mansfield received $10,000 from the company, and her work will appear on some of the 140 million cans of Pabst hitting store shelves this fall. Mansfield's art has a cheeky, feminist vibe and is inspired by vintage comic books and horror movies but flips the often-sexist messages of the originals. She is now re-focused on her art and apparel company, Tragic Girls, which she started in her bedroom in 2017. Mansfield says she likes drawing "powerful women, with a little bit of evil thrown in there, because I have fun doing that kind of stuff." She also aims to promote social equality and positive mental health, making images that, as she told The Salt Lake Tribune, "explore mental health in a relatable way, so people don't feel alone. But I try to make them funny and quirky at the same time." 
The fourth annual Queer Spectra Arts Festival took place in May at Salt Lake City's Sunset Studios and online. Many alumni helped to organize the event or were featured in the fest, which showcases self-identified LGBTQIA artists' works and engages audiences in conversation regarding art and queer identity. The organizing team included Max Barnewitz BA'13 MA'16, Aileen Norris BA'19 HBFA'19, Emma Sargent BA'19 HBFA'19, Arin Lynn BA'20, and Jayde Chase BFA'22. Featured artists included Rae Luebbert BA'18 HBFA'18, Nick Weaver BFA'22, Hunter Hazard BFA'21, Eliza Kitchens BFA'20, Tori Meyer HBFA'21, Nora Lang BFA'19, and Becca Speechley BFA'20.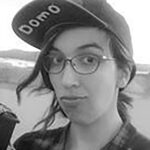 Karem Orrego BA'16 directed a multi-screen documentary experience titled Shattering the Pictures in Our Heads, which premiered at the Utah Museum of Contemporary Art earlier this year. The film deconstructs the mythic Indian stereotype with genuine perspectives from members of the Shoshone-Paiute Tribes of the Duck Valley Indian Reservation, on the border of Nevada and Idaho. Orrego has previously worked with the Sundance Film Festival and says one of her favorite past projects was the Crisol Film Initiative, a series of events she created to celebrate Latin American contemporary cinema and other art forms.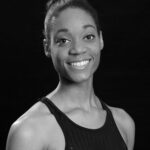 Kara Roseborough BA'17 was awarded a Make a Wave grant from 3Arts, a nonprofit organization that supports Chicago's women artists, artists of color, and deaf and disabled artists who work in the performing, teaching, and visual arts. Roseborough is a multidisciplinary dance artist and the artistic director of Evanston Dance Ensemble 2. She is also a longtime artistic associate of Fleetwood-Jourdain Theatre, for which she has performed and written plays. 
Madison Day DDS'19 was recognized among the 2022 "40 Under 40" top young dentists in the U.S. by Incisal Edge dental magazine. Fewer than 700 of America's best young dentists have earned this designation, including the 2022 inductees, who were celebrated with a high fashion photo shoot in Manhattan. Day is a general dentist in Riverton, Utah.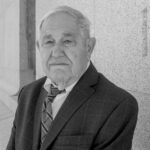 Demetrius Kourtides BS'21 was a NASA research scientist for 33 years—mainly working on the heat shield that protects the space shuttle when it re-enters the atmosphere—and has been using his retirement to explore a whole new field. "I grew up in Greece during the Second World War, and we have a lot of old, beautiful buildings and a lot of history. But when they become run-down, they are rarely preserved.… I took a noncredit class in history of architecture, and that got me hooked on wanting to be able to preserve historic buildings." Then, a major fire in a Greek resort town pushed him further. "There were dead ends, and they couldn't get out—it was mayhem. The roads were haphazardly planned, and more than 100 people died. That was a big factor in my decision to study architecture and city planning."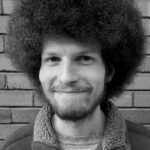 Connor P. Brown BA'22 received a 2022-23 Fulbright Award and will be a Fulbright English Teaching Assistant in Germany's Nordrhein-Westfalen region. At the U, Brown studied German and music (specializing in piano performance) and was recognized as the 2022 Outstanding Senior in German. He has recently been working as a high school German teacher and was recruited by U faculty to help build a year-long after-school German program in 2020, excelling despite the challenges of teaching middle schoolers via Zoom.