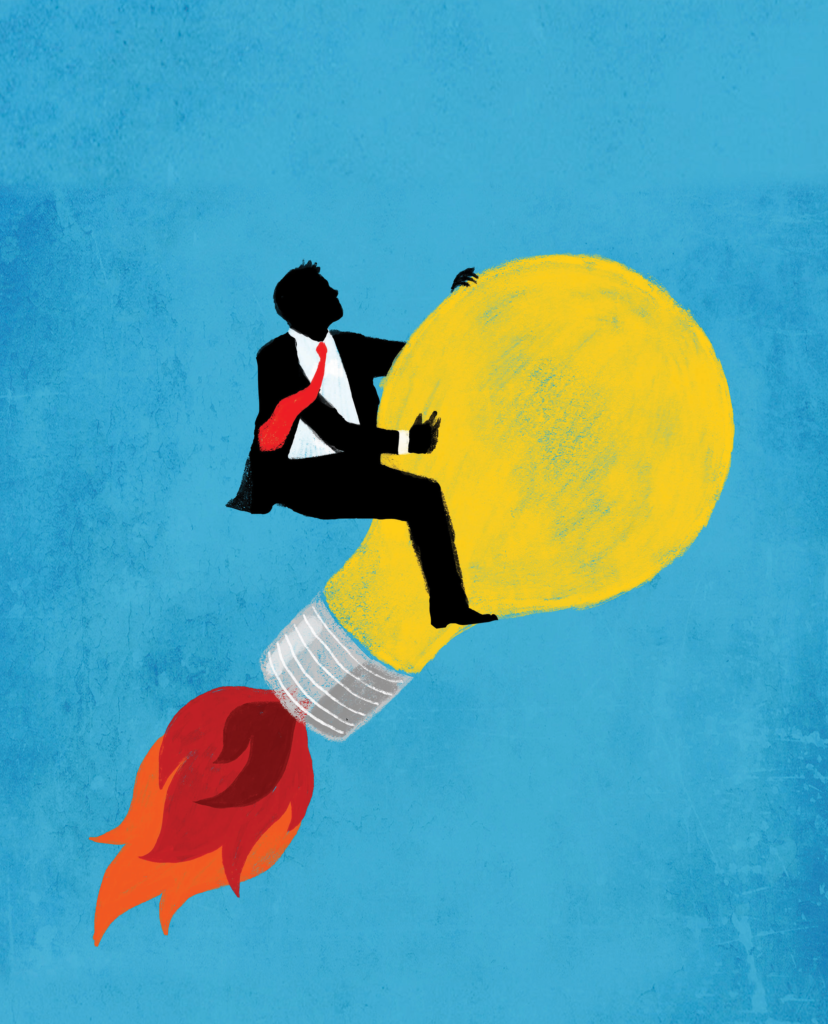 You know that idea that's been percolating in the back of your brain? It's time to take it to the next level—and the U is here to help. The new Lassonde for Life program is bringing free workshops, mentoring, networking, and more to U alums across the globe. Workshops for this year are already underway, and upcoming topics include financial models, customer profiles, and how to build sales channels. 
"This is a first-of-its-kind program to support all of our graduates who have a business idea or imagine starting one sometime in the future," says Troy D'Ambrosio BA'82, executive director of the Lassonde Entrepreneur Institute and an assistant dean at the David Eccles School of Business. 
Recently celebrating its 20th anniversary, thanks to the vision and generosity of entrepreneur and philanthropist Pierre Lassonde MBA'73, the Lassonde Entrepreneur Institute has helped thousands of students launch their own companies. In fact, its undergrad entrepreneurship program was recently ranked No. 5 in the country overall and No. 2 among public schools by U.S. News & World Report. 
Lassonde for Life is a joint effort by the Lassonde Entrepreneur Institute, the university's Office of Alumni Relations, and PIVOT Center, a university office dedicated to innovation and economic development. 
"We are excited to offer Lassonde for Life to our estimated 300,000 alumni across the world," says Kris Bosman BS'99, chief alumni relations officer. "We know many of our alumni have business ideas, and this is their chance to launch them."
Members of the Lassonde for Life program are encouraged to take part in the Forever Utah Alumni Network and join the Lassonde Entrepreneur Institute group. "This free-to-join platform is a resource powerhouse and an excellent opportunity to connect with thousands of fellow mentors, industry experts, and alumni pursuing similar goals," says Karen Ashton BS'80, senior program manager in the Office of Alumni Relations, where the Forever Utah Alumni Network is housed.