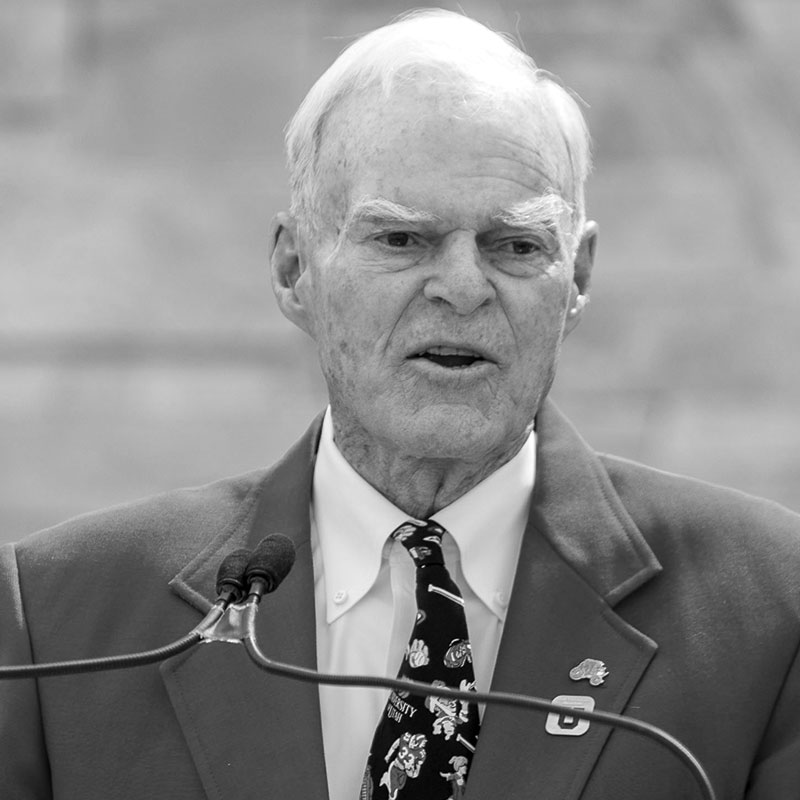 Junior Achievement USA honored alum Spencer F. Eccles BS'56 with a National Centennial Leadership Award. Eccles—a visionary Utah Man who recently celebrated his 85th birthday—has supported JA for more than 30 years.
Don Gale BA'58 MA'60 PhD'86, former president of the U Alumni Association board and former chair of the U's National Advisory Council, published a memoir, Magic Moments.
Kenneth "Larry" DeVries BS'59 PhD'62, emeritus U Distinguished Professor of mechanical engineering, was awarded the Lifetime Achievement Award from the American Society for Engineering Education
Everett E. Murdock MS'69 PhD'70 MA'81 published a new book, The Robots of Cottage H, a psychological novel that explores three versions of reality created by a young man's troubled mind.
JJ Perry BA'72 MD'76 released a science fiction novel titled REAP 23, about a program searching for potentially habitable moons or planets following an Earthwide pandemic.
U School of Computing professor Robert R. Kessler BS'74 MS'77 PhD'81 received the IEEE Computer Society Computer Science and Engineering Undergraduate Teaching Award.
Herm Olsen JD'76 was elected to serve as president of the Utah State Bar. Olsen advises clients at Logan-based law firm Hillyard Anderson Olsen.
G. Daniel Ellzey MBA'77 was appointed director of the South Carolina Department of Employment and Workforce by Gov. Henry McMaster.
Don Rabern BS'79 was named dean of the College of Engineering and Applied Science at the University of Colorado, Colorado Springs.
Larry Wall BS'79 was honored by the Utah Sports Hall of Fame for his career in high school athletics. He coached Bountiful High's football team for 31 seasons.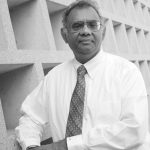 Penn State professor Akhlesh Lakhtakia MS'81 PhD'83 was one of eight honorees who recently received the Alumnus of the Century in Making Award from the Indian Institute of Technology, Varanasi, where he received his undergraduate degree.
Jon W. Tuttle BS'82 published The Trustus Collection, a series of six plays he wrote that were performed at the Trustus Theatre in South Carolina over a 14-year period.
David Baker PhD'83 was featured in The New Yorker for his recently published book Swift, a collection of new and selected poems.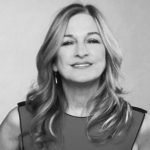 Deborah Dugan JD'84 is the new president and CEO of the Recording Academy, famous for its Grammy Awards. Dugan was most recently CEO of the nonprofit AIDS organization (RED).
Sally B. McMinimee BS'83 JD'88 was named the Utah State Bar Family Law Section's 2019 Family Law Lawyer of the Year. McMinimee is of counsel at Ray Quinney & Nebeker.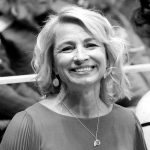 Megan Marsden BS'84, one of the most iconic names in collegiate gymnastics, has retired from coaching. A remarkable former U gymnast, she had been a member of Utah's gymnastics coaching staff since 1985 and remains an ambassador for Athletics.
John Goldhardt MPA'85 is the new superintendent of New Hampshire's Manchester School District.
Kirk Davies BUS'86 JD'89 was named U.S. District Court clerk for the Middle District of Tennessee.
USA Today best-selling author Inge-Lise Goss BS'86 has published a new novel, Diamonds and Lies, a thriller about a planned heist that goes awry.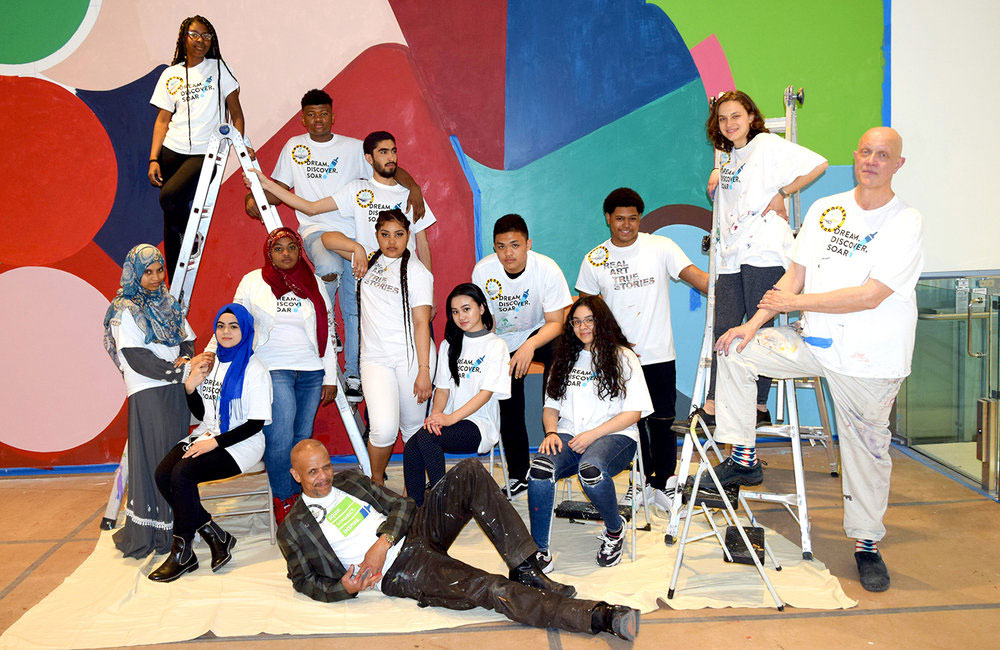 Mario Naves BFA'84 helped design a mural for permanent display at 601 Lexington Avenue in New York City. He worked alongside two other teacher-artists and a group of NYC high school students to create the piece. Naves (pictured far right) is also an art critic and the recipient of a National Endowment for the Arts award. He teaches at Pratt Institute, Brooklyn College, and Hofstra University.
Scott Wyatt JD'90 was named Cedar City Man of the Year by the city's Chamber of Commerce. Wyatt is Southern Utah University's 16th president.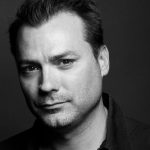 Myk Watford ex'93 co-stars in the film of DC Vertigo Comics' The Kitchen. Watford has a recurring role on the HBO series True Detective and also plays in a rockabilly band.
Rohit Verma MS'93 PhD'96 has been appointed the founding provost of Vin University, a newly established nonprofit in Vietnam. Verma was most recently a dean at Cornell and remains on the faculty there.
James Bramble BS'94 JD'97 was hired as general counsel of Washington state-based eXp World Holdings.
Kristen Rogers-Iversen MFA'94 won a Sigurd F. Olson Nature Writing Award for her book Interwoven: Junipers and the Web of Being.
University of Nevada, Reno, biology professor Jennifer Hollander BS'95 won the 2019 Nevada Regents' Teaching Award.
Matthew Wilson BA'95 BS'95 has been named Missouri Western State University's fifth president. Most recently a professor of law at the University of Akron, he served as its president from 2016-18.
Jason M. Conder BS'96 MPA'02 has been appointed a district court judge for the Ninth Judicial District serving Fremont County, Wyoming.
The Utah State Bar named Paul C. Burke JD'97 their 2019 Lawyer of the Year. Burke is a shareholder, director, and general counsel at Ray Quinney & Nebeker.
Matt Daly MA'97 published his first book of poems, Between Here and Home, which stitches together a narrative of an imagined rural valley in the American West.
Nevada high school teacher Kathy Durham BA'97 was honored with a Jean Ford Democracy Award, which recognizes citizens who have been key in promoting participatory democracy in the state.
Oscar Antillon BS'98 is Moab's new public works director. Previously, he was project manager for the NASA Research Park in California.
Scott Brown BS'98 MAR'00, a founder of DesignCell Architecture, received the U's Alumni Leader Award for his support of U alumni and students in the Las Vegas area. Brown was recognized at a 2019 alumni reception with President Ruth Watkins.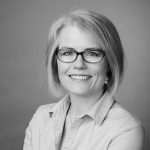 After nearly 15 years as a producer on the long-running KUER talk show RadioWest, Elaine Clark MA'98 is now managing editor for news at KUER public radio.
Kevin Dyson BS'98, a former wide receiver for the Tennessee Titans and Carolina Panthers, was named principal of Grassland Middle School in Franklin, Tenn.
Tracy Harding BS'98, a teacher from San Ramon Elementary School in Novato, Calif., was selected as a National Endowment for the Humanities Summer Scholar to participate in the institute "Teaching Native American Histories."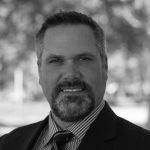 Jeff C. Herring BA'98, chief human resources officer at the U, was recognized in Utah Business' 2019 HR Achievement Awards, noting, "Mr. Herring has made big changes at the University of Utah, including adding an option for employees to take paid paternal leave."
Michael J. LaMonte PhD'98, research associate professor at the University at Buffalo, was appointed to the Subcommittee on Physical Activity of the American Heart Association's Council on Lifestyle and Cardiometabolic Health.
Shelby Raebeck PhD'98 recently published Sparrow Beach, a novel focused on preserving eastern Long Island against the tide of development.
James Shill MBA'98 is the new CEO of Heritage Medical Associates, one of Nashville's biggest physician groups.
Anthony Godfrey MEd'99 EdD'07 is the 12th superintendent of Utah's Jordan School District.
Salt Lake City School District teacher Jenny Nicholas HBA'99 has been appointed to the board of the National Council for History Education.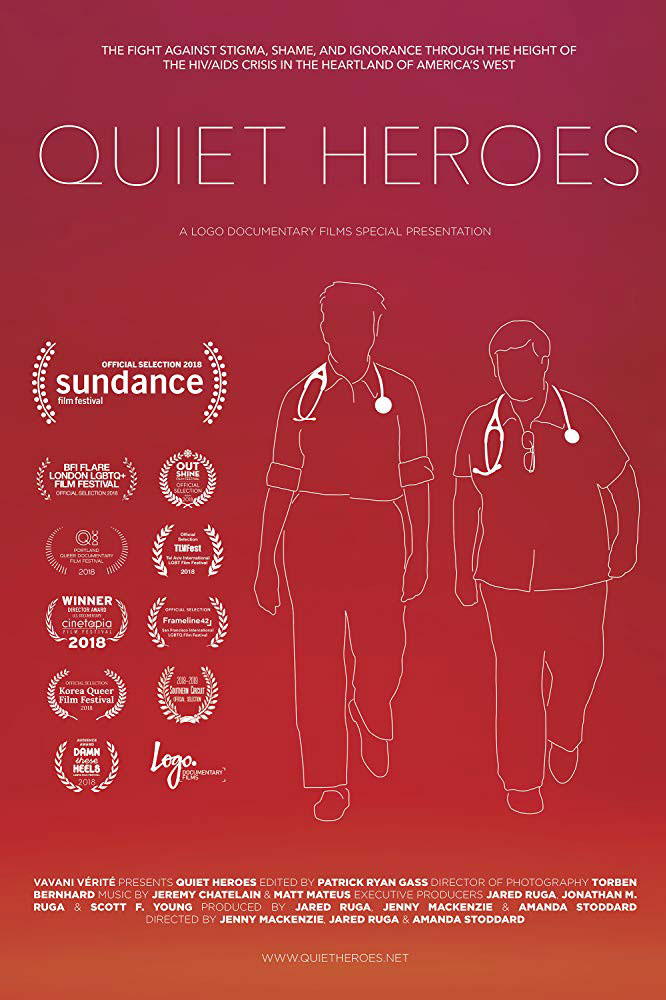 The documentary Quiet Heroes— created by Jenny Mackenzie PhD'99, Amanda Stoddard BA'01 MFA'15, and Jared Ruga JD'16 MBA'16 MA'16— won a Daytime Emmy Award. The film explores how U physicians Kristen Ries and Maggie Snyder MS'91 partnered with an order of Catholic nuns to create a safe haven for patients in Utah during the height of the HIV/AIDS crisis.
Justin del Rosario BA'00 is founder and executive director of Gay Hockey DC, an inclusive gay-straight hockey team in Washington, D.C., aiming to promote skills and sportsmanship while fighting homophobia.
Arie Sitthichai Mobley BS'00 PhD'07 published a new book for undergraduates, Neural Stem Cells and Adult Neurogenesis.
Tracy Sjostrom MEd'00 is the new principal for Mary W. Jackson Elementary in Salt Lake City.
Jon Lindberg BS'02, of Utah's Lehi Junior High, received a 2019 Excellence in Teaching Award from the Utah Education Association, as well as the Huntsman Education Award for a Teacher in Special Education, which comes with a $10,000 prize.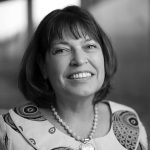 Rosemarie Hunter PhD'04 is the new dean of the School of Leadership Studies at Gonzaga University. Hunter is a former associate professor, special assistant to the president, and director of University Neighborhood Partners at the U.
Margot Singer PhD'05 authored Underground Fugue, a novel shortlisted for the Sami Rohr Prize for Jewish Literature.
Abigail Hunter BS'06, of Los Alamos National Laboratory's Computational Physics Division, received the Presidential Early Career Award for Scientists and Engineers.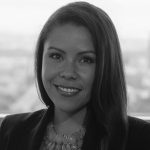 Nubia Peña BA'06 JD'16 won the National Juvenile Justice Network's 2019 Youth Justice Emerging Leader Award. Formerly with Utah Juvenile Defender Attorneys, she is now director of the Utah Office of Multicultural Affairs and the training specialist for the Utah Coalition Against Sexual Assault.
Neelam Chand BS'08 has been named senior vice president for diversity and inclusion for Zions Bank.
Valerie D'Astous BS'09 MS'11 MS'12 was awarded a grant from Utah State's Center for Persons with Disabilities. Her autism employment training program will be funded $100,000 per year for three years.
Lianna Kinard BS'09 is the 2019 recipient of the Rising Star Award, given to an outstanding David Eccles School of Business alum under 40. Kinard is vice president of marketing for Buckner Company.
Richard Medina PhD'09, professor of geography at the U, and U researcher Emily Nicolosi collaborated with the DIGIT Lab to develop a unique app for reporting incidents of hate.
USANA Health Services appointed Brent Neidig BS'09 MBA'13 chief officer and managing director of the company's presence in China.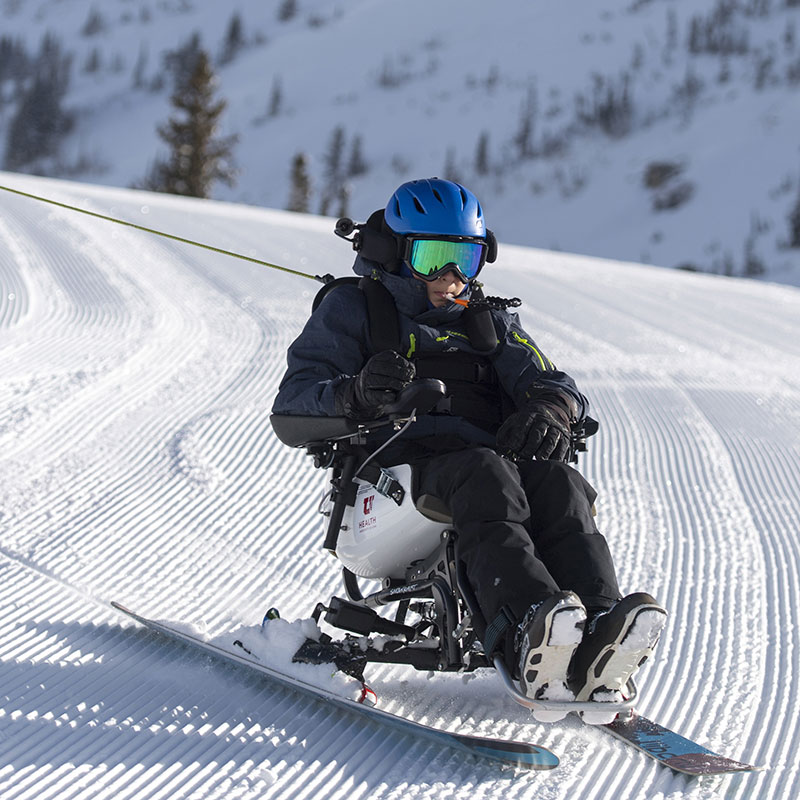 Andrew Merryweather MS'07 PhD'08, a mechanical engineering associate professor at the U, directed the design of TetraSki—the world's first independent alpine sit-ski for any physical disability—which was profiled on NBC's The Today Show. The ski was designed and built by undergrads as a senior design project for Dr. Jeffrey Rosenbluth and the U's Spinal Cord Injury Acute Rehabilitation program. The prototype was further developed by mechanical engineering grad Ross Imburgia BS'14.
Two U academic advisors claimed top spots at the National Academic Advising Association 2019 Global Awards. Tracey Farnsworth BS'13 MPA'17 received the Outstanding Advisor, Primary Category award. And Elizabeth Perez BA'07 BA'08 MEd'11 received the Outstanding New Advisor, Primary Role award.
Katarina Felsted MS'10 PhD'18 received the Rising Star Early Career Faculty Award from the Gerontological Society of America, recognizing teaching and/or leadership that stands out as impactful and innovative.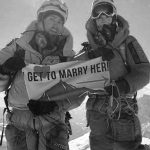 Professional adventurer Caroline Gleich BS'10 and her then-fiancé, Rob Lea, summited Mount Everest together in May. The two were married in Salt Lake's Little Cottonwood Canyon in August.
Lei Talamaivao BS'11 is the new football defensive line coach at Idaho State. Talamaivao played defensive line for the Utes from 2007–11 and spent the last two seasons as a graduate assistant and quality control coach at the U.
Dr. John Langell MBA'13 is the new president of Northeast Ohio Medical University. The longtime surgeon, educator, and researcher was founder and executive director of the U's Center for Medical Innovation.
Macy Lewis BA'13 published her first novel, Fevered Hearts, a romance-thriller set amidst the 2014-15 Ebola crisis in Liberia.
The Academy of Neurologic Physical Therapy has elected Heather Hayes PhD'14 to a second three-year term as chair of its Stroke Special Interest Group. An assistant professor at the U, Hayes was also recently awarded a grant from the National Institutes of Health and a Center for Health Services Research Faculty Fellowship.
Signed to a four-year contract this spring, punter Mitch Wishnowsky BS'18 made his debut with the San Francisco 49ers in August. Wishnowsky says he and fellow Aussies often excel as punters thanks to playing Australian rules football. "We grow up trying to kick 60-yard goals."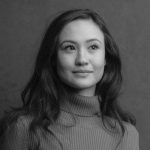 Jessica Baynes BFA'19, now an associate instructor at the U, was selected as a 2019 TEDxSaltLakeCity speaker. Her talk, on rehabilitative ballet for those with neurological conditions, took place in September at Kingsbury Hall.