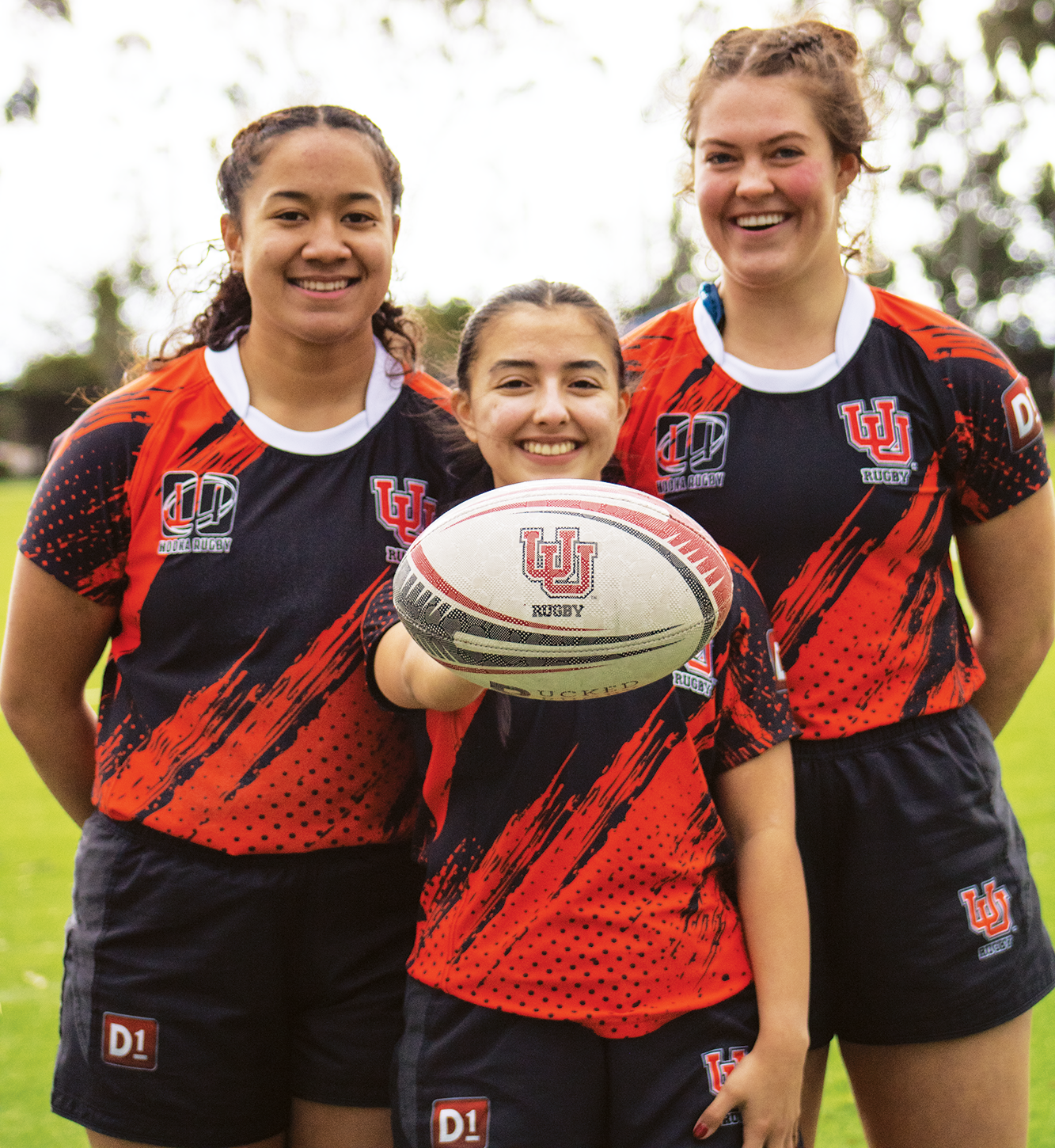 The primary requirement to join one of the U's newest teams isn't experience. Instead, Women's Rugby looks for students with grit. "You can be completely new to the sport and still join," says Aubrey Ralston, team captain and president. "But you should know, rugby takes incredible dedication, hard work, and drive." 
Although the sport is more popular in other countries than it is in the U.S., the rugby world here is tight-knit. "That's one of the many benefits of joining the team—you become part of a powerful community," notes Ralston. There's camaraderie that comes from competing and practicing nearly year-round in such a physically and mentally demanding sport, she adds. One of the regular practices runs Friday nights from 9 p.m. until midnight. "But the blood, sweat, and tears brings us together," says Ralston. It's also common to bond with other teams—share some food after a match, chat about some of the biggest hits, and just have a good time, she says.
In its second season, the team has made some remarkable progress. Regular practice attendance is around 30—up from about three or four people when the team first launched. They opened the 2022-23 season with four consecutive wins, including three shutouts. And although it's a self-funded club team with volunteer coaches, they still have their sights set on success. 
There is no one type of person who can play rugby, notes Ralston. "Countless young women have been turned away from sports because they aren't considered acceptable in terms of body shape or size," she adds. "But rugby is all-inclusive and truly relies on having a diverse team." 
To stay up to date on games, practices, and other happenings, follow the team on Instagram.