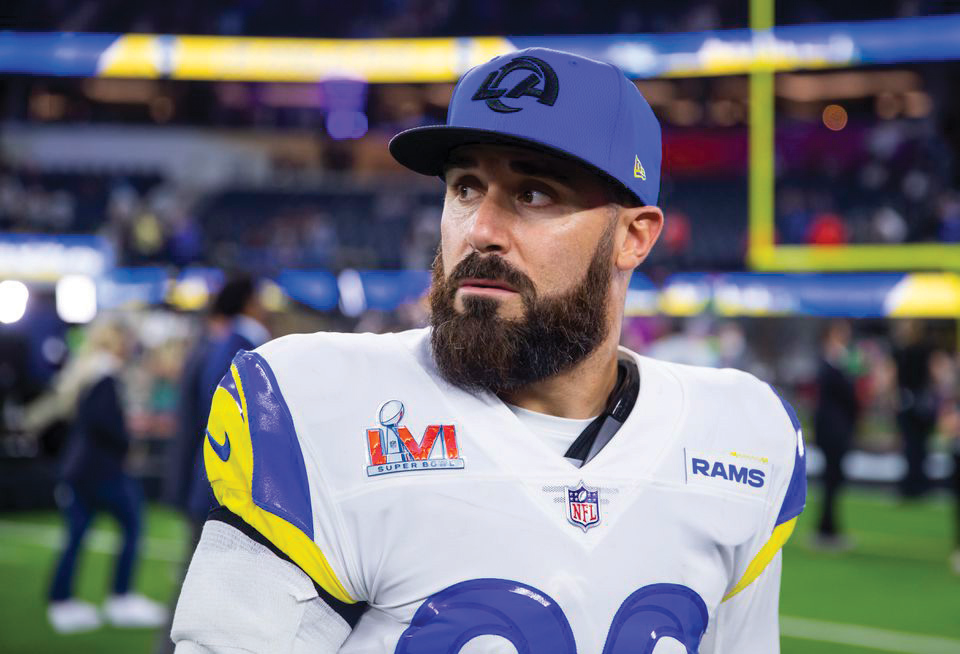 Free safety Eric Weddle ex'06 came out of retirement to rejoin the Los Angeles Rams and win his first Super Bowl title. Despite a torn pectoral in the first quarter, he made five tackles as the Rams beat the Cincinnati Bengals 23-20. 
Nearly 40 athletes with U ties competed in the 2022 Winter Olympics, 31 with Team USA. In freestyle skiing, Ashley Caldwell MRD'20 and student Alex Hall won gold, while Megan Nick BS'19 took home bronze. Student speed skaters Ethan Cepuran and Casey Dawson both also earned bronze medals. And skier Fayik Abdi BS'20 made history as the first Saudi Arabian athlete ever to participate in a Winter Games.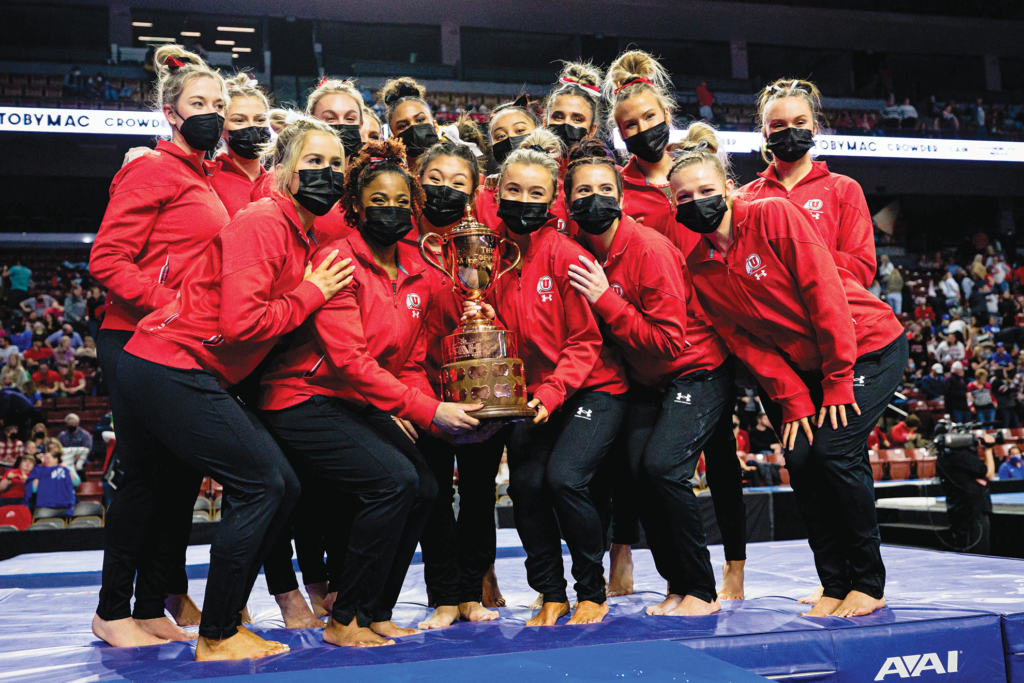 Following a second-straight NCAA Regional win, with Jaedyn Rucker taking the national vault title, the Utah Red Rocks again placed third in the NCAA National Championship. The team's 2021-22 season included a second-straight Pac-12 Championship and third-straight Pac-12 Regular Season Championship. 
For the third year in a row, the Utah Ski Team claimed the NCAA Championship, their 14th NCAA title and 15th overall national championship in team history. The 2022 team boasts 21 members named to the U.S. Collegiate Ski Coaches Association All-Academic Team, as well as the National Women's Nordic Skier of the Year and national Nordic and alpine coaches.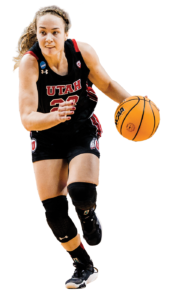 The Utah Women's Basketball team made it to the Pac-12 Tournament for the first time ever and advanced to the NCAA Tournament for the first time since 2011, ending the season with 21 wins. Utah was the highest-scoring team in the Pac-12, with an average 75.9 points per game.