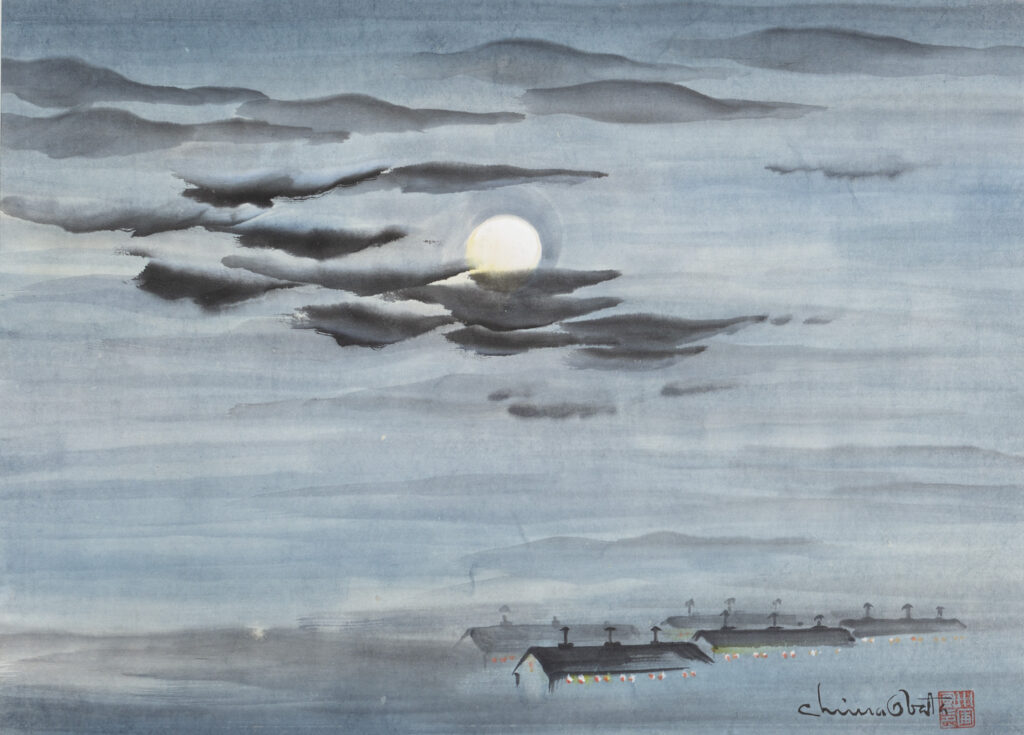 Thirty-five works by Chiura Obata, one of the most significant Japanese American artists of the 20th century, are now in the permanent collection of the Utah Museum of Fine Arts at the U—thanks to a generous gift from the Obata estate.
In 1942, while he was a professor of art at the University of California, Obata and his family were unjustly incarcerated with thousands of other Americans of Japanese ancestry at the Topaz Relocation Center in Delta, Utah. He continued to produce creative work throughout his eight months in the desert and even administered an art school.
"We are thrilled that art lovers will have the opportunity to appreciate and study these works by our grandfather," says Kimi Hill of the Obata family. "Because many of these artworks were created in Utah, we hope people will be inspired to learn the history of wartime incarceration and go visit the actual camp site in Delta as well as the Topaz Museum." 
The gift to the UMFA collection consists of drawings and watercolors Obata created from 1934 to 1943, including many he made to record his incarceration at Topaz.
"The solace that Obata found in the beauty of the Utah desert landscape was profound. We appreciate UMFA for wanting to share his vision with the people of Utah," adds Hill.