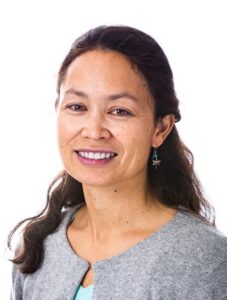 Arie Sitthichai Mobley BS'00 PhD'07 was new to teaching, but it didn't take long for her to notice gaps in her students' knowledge. 
"I couldn't believe it—most of them thought studying stem cells was illegal," Mobley notes. She launched a new course on neuro stem cells at Western New England University, the liberal arts school in Massachusetts where she was tenure- track faculty. 
As she began developing the curriculum, she ran into a Goldilocksian problem. The textbooks on the topic were either too broadly or narrowly focused, or too advanced for the undergraduate class—none were just right. "If no one else had done it, why shouldn't I?" Mobley wondered. She spent the next three years writing Neural Stem Cells and Adult Neurogenesis (Elsevier).
Mobley identified two gap areas: stem cells and adeno-associated viruses (AAVs). Stem cells proliferate—replicating many times, and without becoming specialized cells like muscle or blood cells—and can replace a variety of dying cells. There is great interest in whether stem cells can differentiate into specific neurons to treat conditions like Alzheimer's disease. AAVs are used as a delivery mechanism for gene therapy to treat certain illnesses. "These two fields of study are advancing medicine faster than you can imagine," Mobley adds.  
She's now an associate study director at The Jackson Laboratory in Bar Harbor, Maine, carrying out experiments on mouse models to test therapeutics for some of the world's largest pharmaceutical companies. In short, she's helping uncover ways to treat previously untreatable diseases. 
Mobley has come a long way since she cut her teeth on lab work by studying the olfactory sensory neurons of squids as an undergrad. "My undergraduate years at the U were the best of my life," she says. "Late-night study groups, learning how to collaborate, discovering that thirst for new knowledge—there's nothing like it."