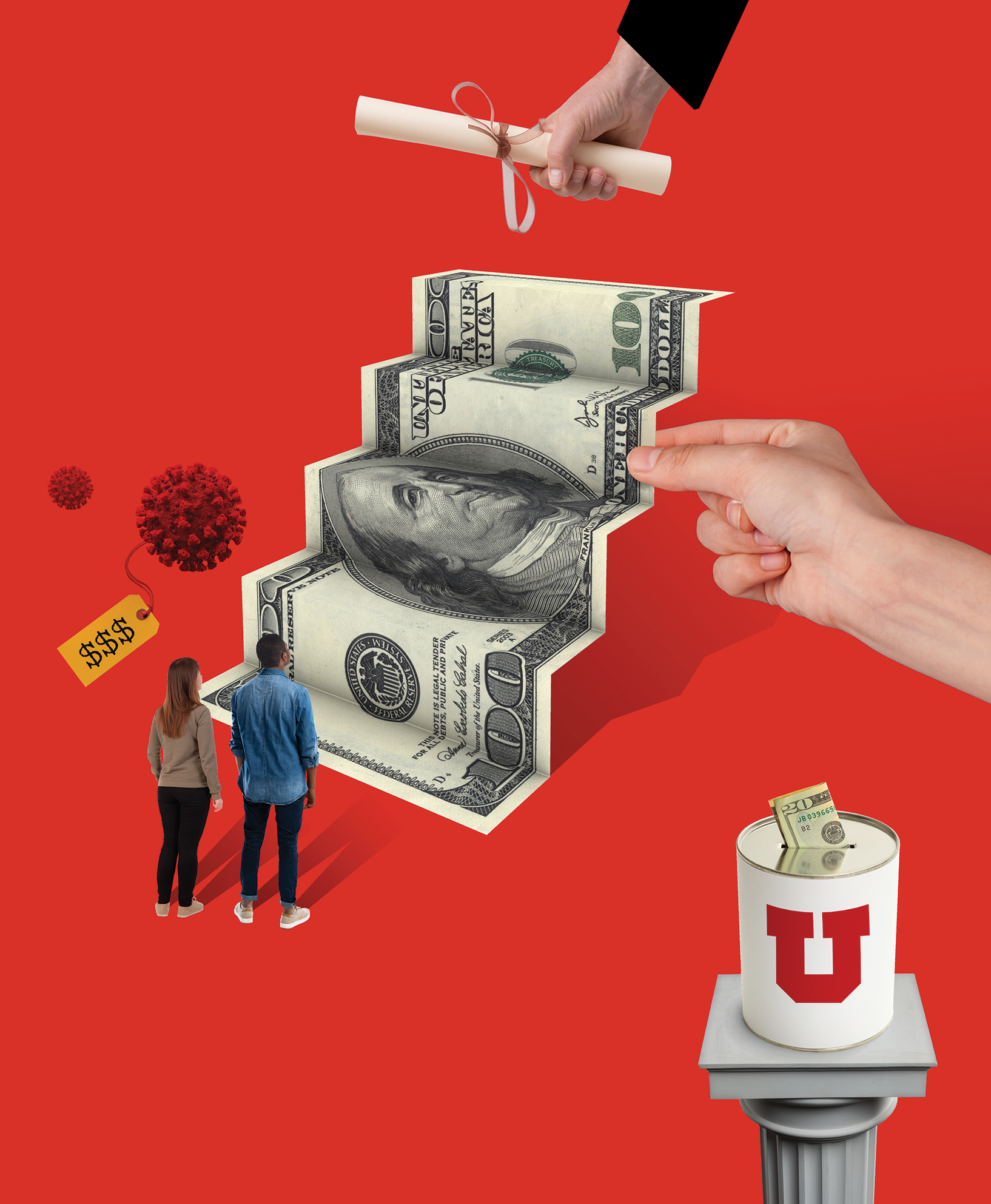 For many potential students, the challenge of finding a way to pay for college feels insurmountable. But student aid is often more accessible than some may think, says Anthony Jones, the U's executive director of scholarships and financial aid. In fact, more than 85 percent of U students receive some form of financial support including scholarships, grants, and loans. "Before you decide the U is out of your financial reach, I'd say give us a chance," says Jones. "There is a path available for everyone interested in expanding their horizons—and we're here to help."  
Pandemic Aid

 
The U disbursed more than $5 million to students in emergency funds from institutional, donor, and federal sources to assist with pandemic-related costs and disruptions.
Total Scholarships and Grants for U Students.
Academic years 2019-20 and 2020-21 
     $104.7M
       provided in institutional and donor support
     $122.2M
        from state and federal funding
Donor-Driven Efforts

 
A significant portion of scholarship funding comes from our generous donors. In the last three years: 
      22,000+
        donors have contributed to scholarships
     $60.7M
       was raised for undergraduate and graduate annual scholarships
Learn more about how you can support student scholarship funds.