Gazing across the Salt Lake Valley from the vantage point of one of the U's newest buildings, you'd be forgiven for thinking you're in a five-star hotel. But the Craig H. Neilsen Rehabilitation Hospital at University of Utah Health doesn't cater to tourists. Instead, it's one of the most advanced care centers in the nation for patients recovering from and adjusting to life-altering injuries and conditions. 
"This incredible facility is helping us reimagine rehabilitative care," says Jeffrey Rosenbluth, the Craig H. Neilsen Presidential Endowed Chair for Spinal Cord Injury Medicine. "Faculty, students, and staff are pushing the boundaries of recovery and quality of life after even the most severe injuries and disease processes."
From an outdoor therapy terrace to a bioengineering lab working to improve robotic and prosthetic technologies, the 172,000-square-foot, 75-bed hospital is helping thousands of patients regain quality of life. And it was made possible thanks to a $47.5 million gift from the Craig H. Neilsen Foundation, created by alum Neilsen MBA'64 JD'67.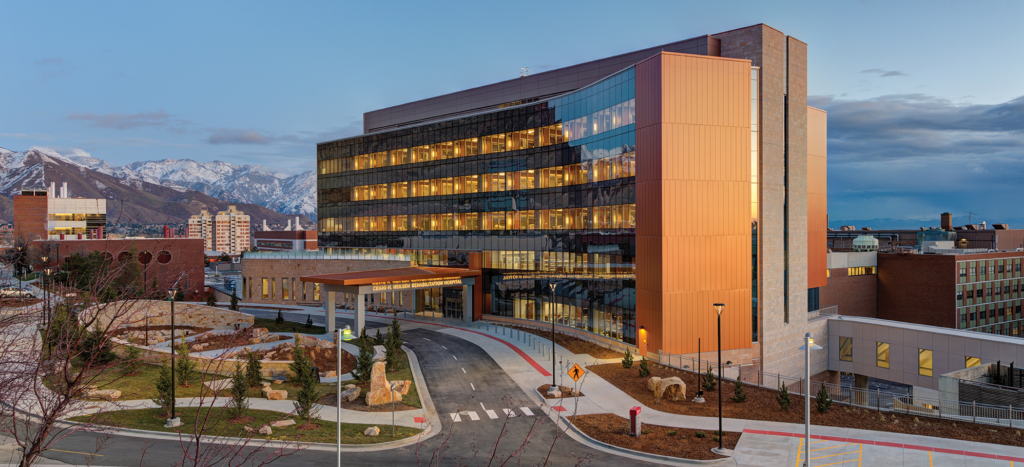 (Click photo to enlarge)