Beth Launiere (pictured above) celebrated her 30th year as the U's volleyball coach last fall and was named Pac-12 Coach of the Year. The volleyball team reached the NCAA Sweet 16 and finished ninth in the final American Volleyball Coaches of America rankings, the highest finish in program history.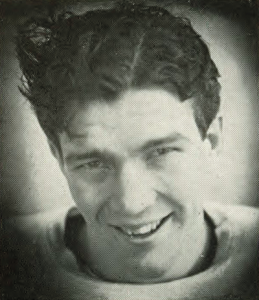 Former Ute Mac Speedie was inducted into the Pro Football Hall of Fame Class of 2020. Speedie—who lettered at Utah from 1939-41 (also competing in track and field as well as basketball)—joins All-America halfback Larry Wilson (1957-59) as Utah's two Pro Football Hall of Fame inductees. Speedie passed away at the age of 73 in 1993.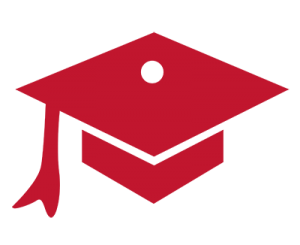 Ninety-four percent of the U's student-athletes are graduating within six years of enrolling, according to the latest NCAA Graduation Success Rate (GSR). That's the highest GSR of any Power Five public institution in the nation, and the third year in a row the U has had a GSR above 90 percent. Additionally, Utah Athletics placed 45 student-athletes on the Pac-12 Conference's Fall Academic Honor Roll.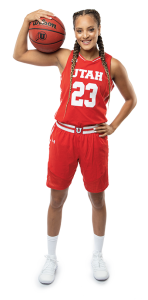 Women's athletics is getting a $6 million planned gift from longtime U supporters Leo and Harriet Hopf—one of the nation's largest gifts of its kind. Eighty percent of the funds will go to women's basketball, women's volleyball, and the Utes with Wings program (which supports U women's NCAA athletics), and 20 percent goes toward women's club sports. Thank you, Leo and Harriet!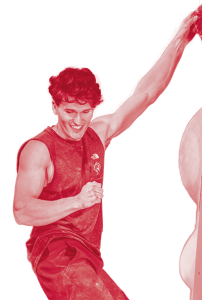 Dreaming of gold, several U alums have been preparing to compete in what is now the 2021 Summer Olympic Games in Tokyo. Nathaniel Coleman ex'16 (pictured above) is slated to represent the U.S. climbing team. Anissa Urtez BS'17 has qualified to play for the Mexican softball team, while Hannah Flippen BS'17 is a designated alternate for the U.S. softball team. And Lexi Lagan BS'17 was recently named to the U.S. Olympic Team for sport pistol.