A Broadway hit featuring corn? You "butter" believe it! The whimsical musical Shucked—currently playing to sold-out audiences in New York—took root right here on the University of Utah campus. The production with a unique blend of country-western tunes and puns was nominated for nine Tony Awards, including best musical. So, how did a tale about corn, of all things, sprout in Utah and blossom on Broadway?
For those who have supported Pioneer Theatre Company at any point during its 61-year history, the answer should come as no surprise, says PTC Artistic Director Karen Azenberg.
"Pioneer Theatre Company has a nationally recognized reputation for producing theater," notes Azenberg. "In addition to employing a team of gifted artisans who build each production, PTC is afforded, thanks to our relationship with the U, a rare commodity in our industry: plenty of physical space to experiment and to play." Past examples of productions that have benefited from this formula include Les Miserables, which PTC was one of the first theaters in the nation to be granted the rights to produce. In 2016, Sting himself attended PTC's production of his musical The Last Ship. More recently, the company has produced an intended pre-Broadway run of Cagney and world premieres including Ass by Ellen Simon and A Distinct Society by Kareem Fahmy.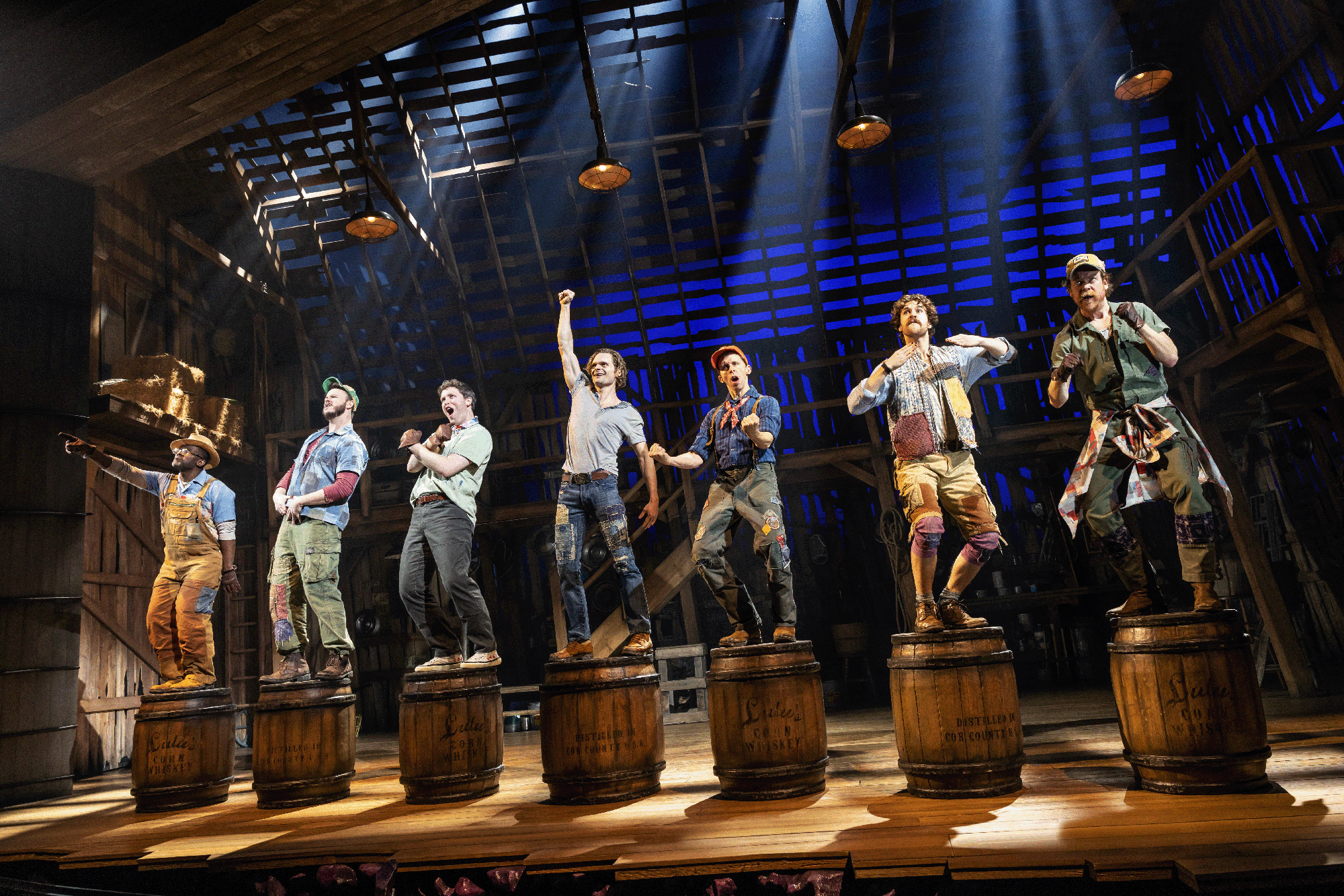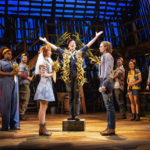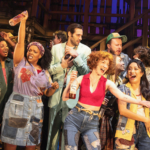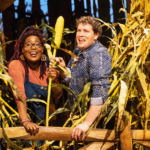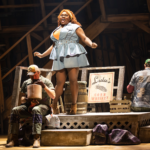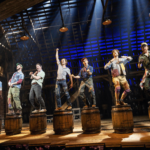 PTC's national reputation for presenting world and regional premieres on such a large scale drew the attention of Shucked producer Mike Bosner, who was familiar with the theater company through a relationship with artistic director Azenberg and her nine-time Tony Award-winning father, producer Manny Azenberg.
The experience at the U made all the difference to the production, says director Jack O'Brien. "I knew we were testing the water severely, but if we were going to reach the widest possible audience, the fairly salty tone of our enterprise would have to find favor," he says. "It couldn't, in my estimation, be a better litmus test—and so it proved."
The genesis of Shucked began with a completely different iteration of the musical—Tony Award-winner Robert Horn (Tootsie) was commissioned by The Opry Entertainment Group to write a book for a musical version of Hee-Haw in 2011. Upon meeting Grammy Award-winning songwriting team Brandy Clark and Shane McAnally, the three immediately found a camaraderie and a shared comedic sensibility. When The Opry Entertainment Group decided to leave the project, Horn, Clark, and McAnally scrapped nearly every song they had written, as well as the Hee-Haw moniker. They also eventually teamed up with three-time Tony Award-winning director O'Brien to give the show its first live audiences in Salt Lake City.
In October 2022, the Shucked cast and creative team descended upon the U campus—including Alex Newell, who would go on to win a Tony for Best Featured Actor. While simultaneously readying for a Utah opening, the Shucked team prepared for the official Broadway announcement. And Utah audiences responded enthusiastically. City Weekly's Scott Renshaw called the production "terrifically funny and instantly hummable." Nicea DeGering of Good Things Utah said, "The jokes never stop!" and The Daily Utah Chronicle's Luke Jackson implored readers to "get to Pioneer Theatre as soon as you can.… Shucked is the real deal."
The positive media and audience response signaled they had a potential hit, says Horn. "It let us know we had a show that would make people laugh, that delivered the message we wanted, and that had a score that moved people," he notes. "As a company, we are so grateful to the responsive and cheering audiences that helped guide this production to NYC."
Mere days after closing at PTC in November 2022, Shucked's Broadway run was officially announced. When the team regrouped in early 2023 for Broadway rehearsals, it was with a deeper knowledge of what did and didn't work for Shucked, based on Salt Lake City audience reactions. Producer Bosner elaborates, "I cannot reiterate or underscore enough the importance of seeing our show, hearing our show, observing our show in front of Salt Lake City audiences for the Pioneer run. No matter what we as the creators think about the show, ultimately the audience tells you if they're buying it or not."
Composer Brandy Clark adds, "I feel that the biggest thing we learned creatively was that the end of Act I didn't work, and we needed to rethink it. We also learned that our audience was younger than we thought, and that helped us market it on Broadway to that audience."
What the Husk is Shucked?
Shucked, a love letter to musical theater, merges classics like Oklahoma and The Book of Mormon. Dubbed "farm to fable," it portrays Cob County's reliance on corn. When crops die from a mystery ailment, Maizy seeks help, encountering Gordy, a con artist "corn doctor." With Maizy's kin, they unveil Gordy's scam, delivering a captivating story with a brilliant score.
---

Get Outta Town:
What Is an Out-of-Town Tryout?
New theatrical works need time to be tested in front of audiences before they are ready for Broadway. So, creative teams and producers often choose a theater in a town outside of New York to fine-tune productions. Popular cities for out-of-town tryouts include Seattle (Hairspray), Boston (Moulin Rouge!), San Francisco (Wicked), Chicago (The Producers), and Washington, D.C. (West Side Story). Shucked marks the first time that a Broadway show had a pre-Broadway run in Utah. While Shucked arrived in Salt Lake City mostly formed, the creators used the opportunity to try out new material in front of audiences.
With the show revisions and modified marketing strategies in place, Shucked opened on Broadway in April 2023. "As someone who quite literally grew up in the Broadway community, it was a full-circle moment to see PTC represented in New York in this capacity for the first time," says Azenberg. "Robert, Shane, Brandy, Jack, and Mike have created something that has struck a chord with audiences, and I'm pleased that PTC was able to serve an important role as a developmental safe space for these artists. We can't wait to see Shucked's much-needed humor and radical message of unity continue to thrive on Broadway and beyond."

ROBERT HORN


Book
Acclaimed for his Tony Award-winning book for the musical Tootsie, Horn has also written for countless films and television projects including Designing Women, Living Single, and many others.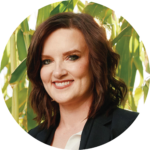 BRANDY CLARK


Music & Lyrics
Clark is an 11-time Grammy nominee (including Best New Artist in 2015) whose new self-titled album, produced by Brandi Carlile, dropped in May 2023.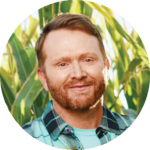 SHANE McANALLY
Music & Lyrics
With three Grammy Awards and over 40 #1 songs, McAnally is one of the most sought-after songwriters in the country. He has worked with such luminaries as Dolly Parton, Reba McEntire, and many more.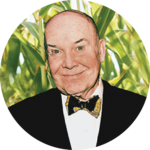 JACK O'BRIEN


Direction
Considered a living Broadway legend, the three-time Tony Award-winning director is perhaps best known for his work on iconic shows including Hairspray and The Full Monty.
For Shucked, that "beyond" includes an engagement in London's West End in 2024. And for audiences back in Utah, what can be expected from Pioneer Theatre? In its 2023-24 lineup, the company is preparing to bring back one of its audience favorites, The Rocky Horror Show, followed by another exclusive musical for which PTC will serve a developmental role: Christmas in Connecticut. Based on the classic 1945 Warner Brothers film, the new adaptation had its world premiere in 2022 and features a score by Tony-nominated Shucked orchestrator Jason Howland. Later in the season, PTC will also be inaugurating a brand-new theater on the U campus, the Meldrum Theatre in the Einar Nielsen Fieldhouse, with the Utah premiere of The Lehman Trilogy. And with any luck, PTC audiences will get another chance someday to see a production bound for Broadway.
Joshua Black is the director of Marketing & Communications at Pioneer Theatre Company and oversaw marketing for Shucked's world premiere.