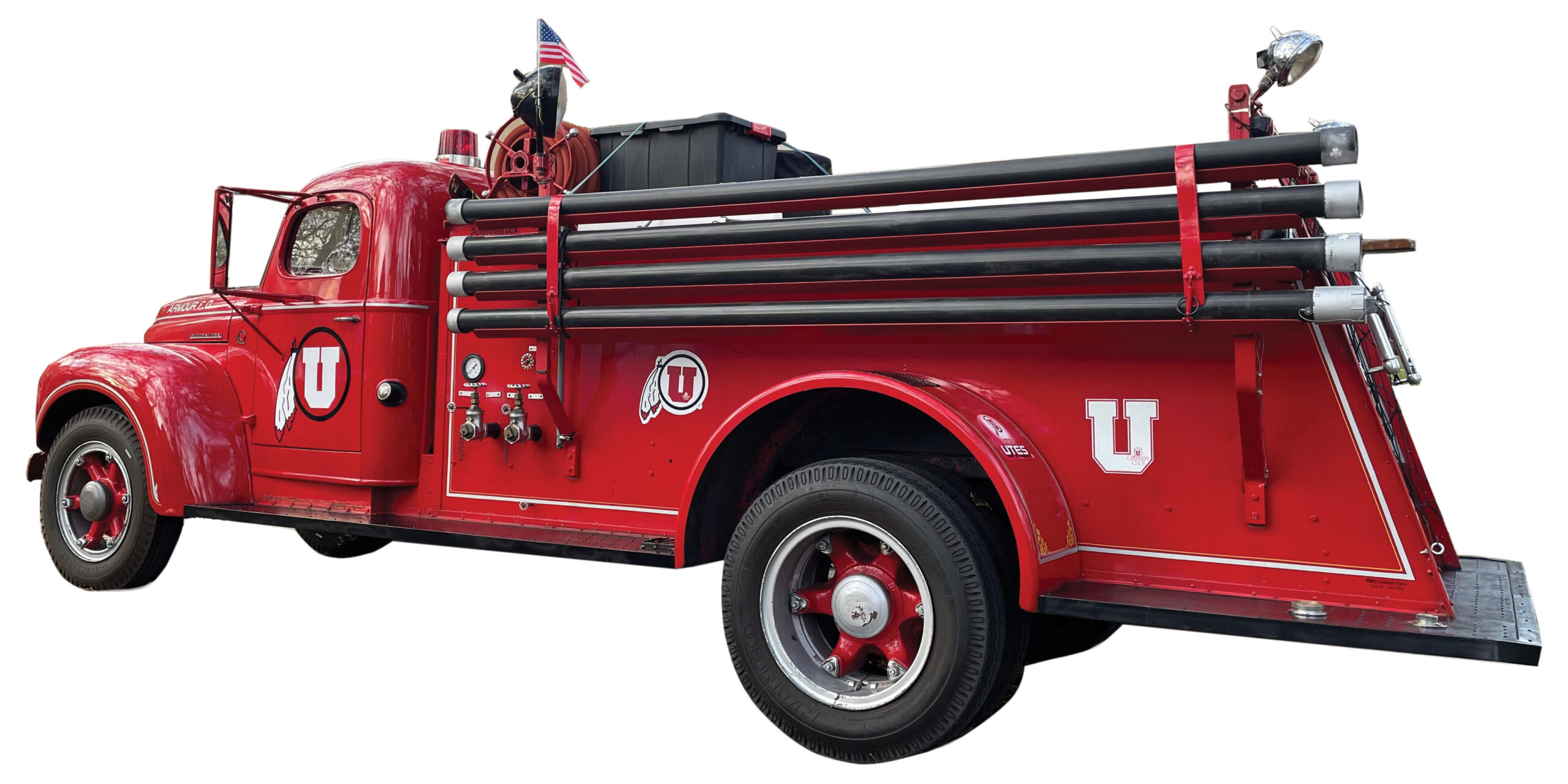 In the early '70s, a tradition started to take root as three Utah couples began gathering before each home U football game, delighting in the chance to revel in the company of friends, all while cheering on a less-than-stellar Utes squad.
"We started tailgating because we listened to [long-time radio disc jockey] Tom Barberi," says Dave McDowell BS'60. "He would encourage everyone to go to the games and tailgate before—so we did."
What began as a leisurely way to spend an afternoon became much more, says McDowell's wife, Nickie. This was a lifestyle, a commitment to the joys of camaraderie and the thrill of the game. And in those early days, the cost of admission was nominal: game tickets were just a couple of dollars at the local grocery stores, and a tailgate spot was yours for a buck.
"There were no reserved spaces, no assigned parking, no pretenses," notes Nickie McDowell. And after you entered the uncrowded stadium, you watched the game from wherever you could find a spot.
In the mid-'80s, one of the original group of tailgaters, Marlene Skillings, saw that an antique fire truck was on the auction block in Armour, South Dakota. After consulting with the group, by then expanded to nine couples, she wrote a check for $825. She and her husband, Jim, drove the truck—which had bad brakes, balding tires, and a front hood that kept flying up—from South Dakota back to Utah. It took three days.
"It didn't have windshield wipers, and it started to rain," says Skillings. "We could only find one replacement, so there we were, driving down the road going the top speed of 40 miles per hour in the pouring rain with a single wiper."
The Ute Fire Engine Group was launched soon after it arrived in Utah. The official name is now the Fire Engine Historic Preservation Association. The group's children began tailgating with the founding couples, then grandchildren started participating. Today, an occasional great grandbaby will make an appearance. It is indeed four generations of friendship, fun, and football—fortunately with a more successful athletic program, says Dave McDowell.
The crimson-and-chrome truck is now a star in the pre-game lot. It's even been invited to multiple parades and been featured on ESPN College GameDay. Fans flock to capture a moment with the beloved truck, and kids love setting off the siren, while others bask in its thrilling wail as the truck makes its grand entrance, announcing the start of another unforgettable evening of solidarity and, hopefully, victory.
Special thanks to Angie Matinkhah MAR'87, who has been a member of the tailgating group since 2016, for her assistance with this article.