Sisters Nancy Parry BS'63, MD, and Janet Parry BSN'66, RN, are two groundbreaking women. Nancy became a doctor at a time when few women were, overcoming many obstacles and going on to great success. Janet served as the first female chair in the 90-year history of the Chamber of Commerce in Anaheim, California. The pair co-founded a development company (with fellow alum Susan Flandro BS'63 JD'68), building medical and outpatient surgical facilities. Janet worked as a nurse with her sister, ran her practice (in both Anaheim and later Sun Valley, Idaho), and also founded two separate companies. The duo worked together for 52 years before recently retiring.
Valerie Florance BA'77 MA'80 is acting scientific director of the National Library of Medicine's Intramural Research Program. Florance had most recently served as director of NLM's Extramural Programs, where she was responsible for their research, resource, and training support. She has held medical library administrator positions at the University of Utah, Johns Hopkins, and the University of Rochester.
Cynthia J. Lundy BS'82 received the Barbara Knothe Burn Therapist Achievement Award from the American Burn Association. The award serves as a resource for developing burn therapists to achieve their fullest potential. Lundy is a physical therapist in the Burn Center at University of Utah Health.
Hanko Kiessner BA'91 MBA'92 received the 2021 Entrepreneur of the Year award from business networking organization MountainWest Capital Network Utah. The annual honor recognizes a Utah entrepreneur who has built an industry-leading company. Kiessner is the co-founder and CEO of Packsize International, a Utah-based packaging company.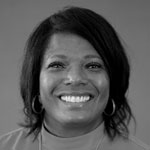 Charmelle Green BS'91 is deputy athletics director for Internal Operations and chief operating officer for Utah Athletics. A veteran of more than 20 years in intercollegiate athletics administration and coaching, Green had spent the previous 10 years at Penn State, most recently serving as a senior associate A.D. Green is a former U Softball All-American and member of the Utah Athletics Hall of Fame.
Note from the editor: We erroneously merged the biographical information of two successful attorneys in the Fall issue of Utah Magazine. Our sincere apologies. Here are corrected items for both women.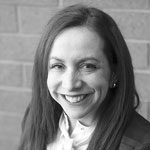 Andrea Martinez JD'03 (B.A.'97, UCLA) is a criminal defense attorney with her own law office in Salt Lake City. She served nearly six years over two stints as a deputy district attorney in the Salt Lake County District Attorney's office. She also spent more than six years as a senior associate with Utah Juvenile Defender Attorneys and almost four years as a trial attorney with the Salt Lake Legal Defender Association.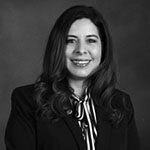 Andrea T. Martinez BA'98 JD'01 was recently appointed Acting U.S. Attorney for the District of Utah. Martinez is the third woman and first Latina to hold the position and has served in the U.S. Attorney's Office for more than a decade. She was the First Assistant United States Attorney for one year prior to her appointment as the Acting U.S. Attorney. As an Assistant U.S. Attorney, Martinez was involved in the full spectrum of violent crime prosecution. She began her career at the Salt Lake County District Attorney's Office.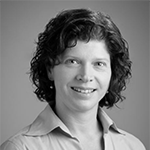 Michelle (Elbogen) Hofmann BS'94 MPH'97 is one of two deputy directors for the Utah Department of Public Health. Hofmann joined the UDOH in August 2020 as the manager of the Healthcare Associated Infections and Antimicrobial Resistance Program and has directed the state's COVID-19 response in long-term care facilities. Hofmann was a gymnast with the Red Rocks at the U and now has 17 years of experience as a pediatrician and physician leader.
Blake Hills JD'98 has been appointed to a full-time five-year appointment on the Utah Board of Pardons and Parole. Hills had most recently served as a prosecuting attorney with the Summit County Attorney's Office. He also serves as an instructor at Salt Lake Community College.
Stacey Hutchings MEd'98 is serving a four-year term on the Utah State Board of Education. Hutchings is a third-generation teacher who has taught history and Spanish at Kearns Jr. High and Riverton High School and was a founding teacher at Utah Virtual Academy, where she became the head of school for five years. Currently, she is the director and principal of Career Path High School.
Erik Olson BA'96 JD'99 has been appointed to the Utah State Charter School Board. Olson is an attorney at Marshall, Olson & Hull, where he has specialized in trials and appeals for more than 20 years. He previously founded and served as chairman of the board of trustees for Canyon Rim Academy Charter School from 2006 to 2019.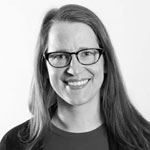 Lindsay Barenz HBS'99 is president of business operations for the Washington Spirit, a women's professional soccer club based in Washington, D.C. Barenz previously served as the vice president of business development for the National Women's Soccer League, where she led the sale of the league's broadcast rights to CBS and Twitch.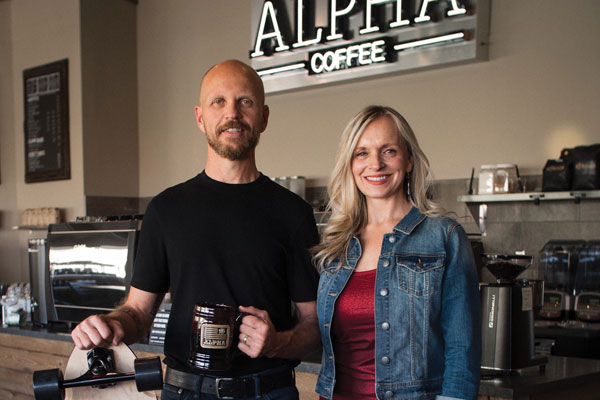 Carl Churchill BA'85 MBA'04 has sent more than 19,000 bags of java to deployed troops through his company Alpha Coffee, cofounded with his wife, Lori. A Bronze Star-awarded former U.S. Army Military Intelligence officer of more than two decades, Churchill drank a lot of "crappy" coffee on deployments and grew over the years to appreciate truly great craft brews. So when he and Lori started their own company, he says, "We decided part of our mission would be to donate some of our amazing coffee to those deployed in combat." From an online business run out of their home basement (with the help of their two then-teenage kids), Alpha has now grown to three namesake cafes around the Salt Lake Valley and is served in several locations at the U.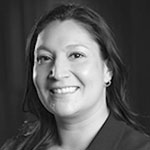 Cristina Ortega JD'02 was appointed to a 2nd District Court judgeship by Utah Gov. Spencer J. Cox. Ortega was previously a prosecutor in the U.S. Attorney's Office in Salt Lake City. She is an advisory board member for the Kem C. Gardner Policy Institute at the U and has served on its board of trustees.
Patrick Newman BA'03 MPA'10 is the new CEO and president of the Fort Worth Botanic Garden and Botanical Research Institute of Texas. Newman brings more than 14 years of public gardens experience, serving most recently as executive director of the Lady Bird Johnson Wildflower Center since 2016. Prior to that he was Red Butte Garden director of programs for more than nine years.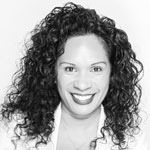 Sui Lang L. Panoke BS'03 is the new senior vice president of diversity, equity, and inclusion at Zions Bank. Panoke previously worked at Rethink International, a global social enterprise and international training organization.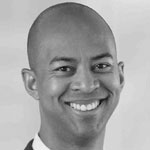 Engels Tejeda JD'06 is the 2021 recipient of the Raymond S. Uno Award from the Utah State Bar for the Advancement of Minorities in the legal profession. A partner at Holland & Hart, Tejeda is a trial lawyer focusing on consumer claims defense, cybersecurity and privacy litigation, banking litigation, and creditors' rights in bankruptcy. He leads the firm's Pipeline Mentor Program, which provides diverse law students access to career development advice and guidance.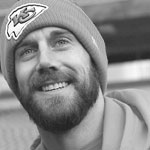 Alex Smith BS'04 retired after a 16- year career in the NFL culminating in an improbable comeback from devastating injury and leading his team to a playoff berth. Smith suffered a gruesome compound leg fracture and complications in 2018. The Washington Football Team quarterback endured 17 surgeries for the injury, considered life-threatening, before defying expectations and returning to play. He was awarded the Comeback Player of the Year at the 2021 NFL Honors. Smith considered joining the Jacksonville Jaguars and playing for his former coach, Urban Meyer. But ultimately, he decided to leave the pro game on this high note. He joins Brett Favre as the only quarterbacks since 1950 to start on three or more teams and have a winning record with each one.
Allyson Torsak BA'06 is senior vice president and chief strategy officer of EnerBank USA®. Torsak was previously chief operating officer at APiO, a FinTech company specializing in accounting data integration for small business financing. Formerly serving at WebBank, Goldman Sachs, and Merrill Lynch, she also co-founded ROOT Credit, a startup focused on SMB lending, decisioning, and scoring middleware.
Anne Marie Robson Smock BFA'09 was selected as one of the choreographers for Repertory Dance Theatre's Regalia 2021. A Salt Lake native, Smock is now a Brooklyn-based dance educator, choreographer, and performer.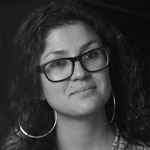 Ana Antunes MFA'09, assistant professor in the U's division of Gender Studies, was honored by fellow members of the Urban Research Based Action Network leadership team for her community-engagement and social justice work. Antunes develops participatory projects with young people of refugee and immigrant backgrounds in after-school settings.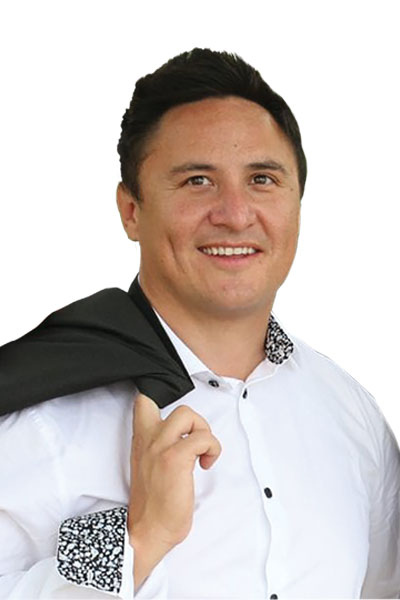 From the time he registered as a student at the U, Sheldon Spotted Elk BSW'07 has looked for ways to help families—especially when they get in trouble. After adding a law degree to his education in social work, Spotted Elk, a member of the Northern Cheyenne Tribe, worked as director of Indian Child Welfare for Casey Family Programs and served as a guardian ad litem and parents' representative in juvenile and family matters in tribal court. In that appointment, Spotted Elk was tasked with advocating for the wishes and best interests of children in the court system. Now, with a continued focus on cultural humility and ethics in children's representation, Spotted Elk has been named director of tribal justice partnerships for the National Council of Juvenile Family Court Judges.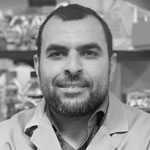 Mohamed S. Abou Donia PhD'10 received a 2021 Vilcek Prize for Creative Promise in Biomedical Science for his research leadership on the impact of the microbiome of humans and other organisms on host health, disease, and ecology. The award celebrates the early-career work and research contributions of immigrant scientists in the U.S. Donia is an associate professor at Princeton University.
Melissa Stirba JD'14 is serving a five-year appointment on the Utah Board of Pardons and Parole. Stirba was most recently a trial attorney at the Salt Lake Legal Defender Association. She previously served as a pro bono case investigator for the Rocky Mountain Innocence Center, a board member of the Utah Association of Criminal Defense Lawyers, and a defense attorney for the Operation Rio Grande Drug Court
Sadie Hoagland PhD'15 has published her first novel, Strange Children. Using the perspective of eight adolescent narrators, the story explores how people use faith to justify cruelty, and how redemption can come from unexpected places. Hoagland is also the author of a short fiction collection, American Grief in Four Stages. She is an associate professor of English at the University of Louisiana at Lafayette and directs its creative writing program.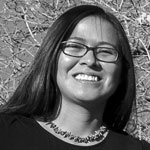 Cynthia Wilson MS'16 is part of a project examining the lifestyle of inhabitants of the Bears Ears Region. Wilson is the traditional foods program director of Utah Diné Bikéyah, a nonprofit supporting indigenous communities in protecting their culturally significant, ancestral lands.
Adam Fry MS'18 is the Utah Football program's director of football operations. Fry has been with Utah Football since 2013 in a variety of positions, including the last three years on the coaching staff as a defensive graduate assistant, working with the safeties.
Just months after graduating, Jessica Pastuf MS'20 attended Super Bowl LV with the Tampa Bay Buccaneers as part of her role on their sports performance nutrition team. Pastuf helps plan and execute 15-18 team meals per week in addition to working with athletes on their individual nutritional needs, such as maintaining weight and avoiding cramping on game days. Prior to her role with the Bucs, Pastuf was part of the performance nutrition team for the Utah Jazz. She completed her dietetics internship with U Athletics, working specifically with the ski and snowboard teams, and completed her master's degree capstone project with U.S. Ski & Snowboard, the national governing body for Olympic skiing and snowboarding.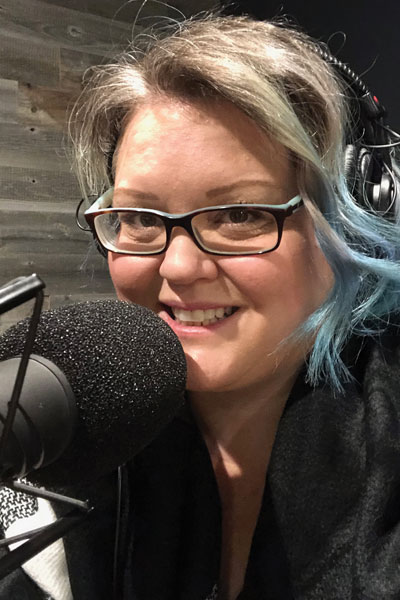 Jill Bjers BA'09—a "jill of all trades"— is co-creator and co-host of the podcast Work It, which looks at the complicated relationship people have with their work and how it shapes their view of the world. Bjers is herself a techie, serial startup founder, author/playwright, and event and community organizer. Work It beat out more than 400 other entries in a contest to produce a podcast for NPR's flagship public radio station in Charlotte, N.C. The show has featured conversations with people including a burlesque dancer, carpet installer, wedding planner, day trader, piercer, and doula. Bjers's 20-plus years in her own "day job" working for an airline has helped feed her curiosity about people and cultures while giving her the flexibility to pursue her passions. She is a leader in Code for America's volunteer brigade and helps organize TEDxCharlotte. She has spoken worldwide about tech, community building, and civic engagement.