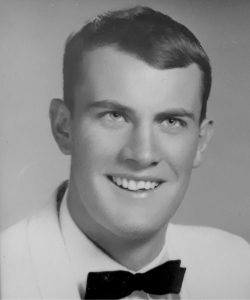 When Keith Larsen BS'64 MBA'67 was a doctoral student at Arizona State University, he helped to advance research into the early development of extracorporeal membrane oxygenation, or ECMO, treatment. The medical technology is now helping a small but growing number of patients recover from COVID-19. Following his 1971 doctorate in chemical/biomedical engineering, Larsen went on to a J.D. at ASU. After returning to Salt Lake, he had a law practice and developed an insurance marketing service. He is now a guest lecturer and serves on an engineering project judging team at ASU.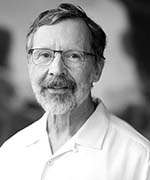 Ed Catmull BS'69 PhD'74 and colleague Pat Hanrahan were recognized this year with the A.M. Turing Award, often referred to as the Nobel Prize of computing, for fundamental contributions to 3D computer graphics. Catmull co-founded Pixar Animation Studios. He shares the $1 million Turing prize with fellow computer scientist Hanrahan, one of his first hires at Pixar, who helped its team revolutionize CGI for film and video games.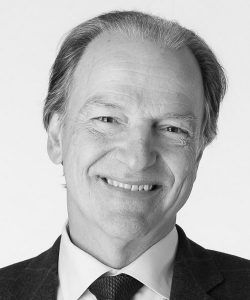 Pierre Lassonde MBA'73—founder of the Lassonde Entrepreneur Institute at the U's David Eccles School of Business—stepped down earlier this year as chairman of the board for Franco-Nevada, the leading gold-focused royalty and streaming company he led for 35 years. The milestone concluded an epic career with the company he cofounded and grew to its current valuation of $38 billion.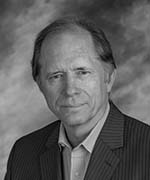 Roland Colton BS'74 wrote Forever Gentleman, a novel about a concert pianist in Victorian London. An amateur classical pianist—and an attorney and trial litigator by profession—Colton sponsored a contest awarding $10,000 for three original compositions to be used in the electronic version of the historical novel (as well as any film or TV adaptations). Several hundred composers from nearly every country in the world entered the competition. Colton resides alternately in Orange County, California, and the Loire Valley in France.
Stanford E. Reichert BA'74 has served as a superior court judge for 15 years in San Bernardino County, California. Reichert holds a J.D. from Columbia University and has experience working in civil cases, eviction, felony trials, small claims, and his current assignment as a probate judge.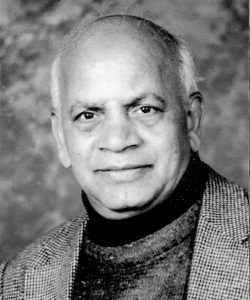 Satyam Sikha Moorty PhD'75 published his latest book Passage from India: Essays, Poems, and Stories. An award-winning writer, scholar, and editor originally from India, Moorty taught literature courses at Southern Utah University for 31 years before retiring in 2006. His other books include a similar collection focused on Moldova, where he was a Fulbright professor on three occasions. He also taught in Austria, Azerbaijan, Bulgaria, and Yemen.
David Atwood BS'78 recently retired after a professional career spanning more than 40 years. The majority of his career was spent working with energy-related companies TerraTek and Schlumberger, with notable projects including developing multiple laboratory testing systems, materials, and facilities. During a stint at an entertainment robotics company, he also worked on design and fabrication of the robotic dinosaurs in the Jurassic Park: The Ride attraction at Universal Studios Hollywood and the robotic water fountains at the Bellagio Hotel in Las Vegas.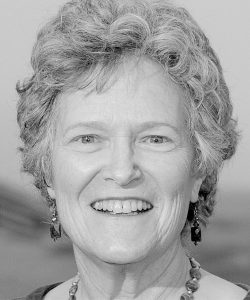 Carol N. Rowsemitt PhD'81 BSN'97 MS'00  was named a fellow of the Obesity Medicine Association for her dedication and commitment to the clinical treatment of obesity and obesity-related diseases. Rowsemitt is a nurse practitioner and CEO of Comprehensive Weight Management in Templeton, Calif., and Providence, R.I.
Stephen Hunter BA'84 DPT'08 was honored as a Catherine Worthingham Fellow of the American Physical Therapy Association. Hunter has worked for Intermountain Healthcare for more than 30 years and been a pioneer in establishing rehabilitation outcome measures and care process models.
U chemical engineering professor and department chair Eric Eddings BS'88 PhD'92 received a $1.9 million grant from the U.S. Department of Energy for research on converting coal pitch into carbon fiber, a process that could help revitalize the coal industry.
Gwen Latendresse MS'88 PhD'08 is a board member of the Postpartum Support International–Utah Affiliate, which successfully lobbied for February to be declared Utah Maternal Mental Health Awareness Month. Latendresse is a certified nurse-midwife and an associate professor with the U's College of Nursing.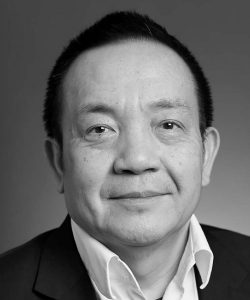 A professor of radiology and bioengineering at the University of Washington School of Medicine, Chun Yuan PhD'88 was recognized by the American Heart Association for research to detect and predict blocked arteries and cardiovascular risk associated with knee MRI images. Yuan was able to reduce the time required to read an MRI from four hours (by an expert) down to seven minutes (by a cloud-based data analysis computer program).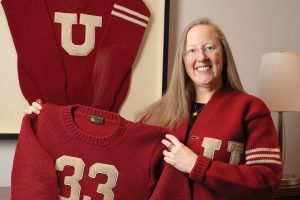 Lori McDonald BS'95 PhD'16, the U's vice president of student affairs, was about to commit to another school when she took a last-second tour of the U and realized it was the school for her. Her history with the U has now included time as an undergrad-uate in biology, an academic advisor, a career counselor, assistant dean of students for fraternity and sorority life, associate dean of students, dean of students, and now a vice president. Lori and her Grandpa Walt are so far the only members of their family to attend the U. Walt played football for the U from 1929–33 and went on to play professionally until 1936. One of his letterman sweaters now hangs in Lori's office.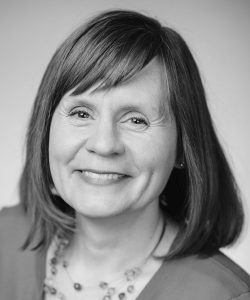 Maria O'Mara HBA'94, executive director of both KUER and PBS Utah—the statewide public radio and TV stations broadcasting from the U—has been elected to NPR's national board of directors. In 2017, O'Mara returned to lead the radio station where she started her career as a reporter in the 1990s. She began overseeing PBS Utah (formerly known as KUED) this February.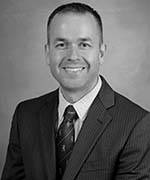 John Breinholt III BA'96 BS'96 MD'00 is division chief of Pediatric Cardiology at Phoenix Children's Heart Center. He was previously with the University of Texas Health Science Center at Houston. An interventional cardiologist by training, Breinholt offers special expertise in heart catheterization to provide less invasive treatment of congenital heart defects.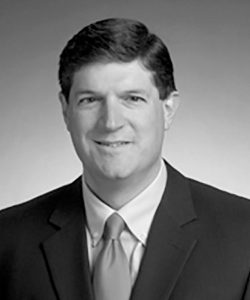 John Dreyzehner MPH'96 (also an M.D.), a highly respected national leader in the field of public health, is director of the Center for Preparedness and Response at the Centers for Disease Control. As commissioner of the Tennessee Department of Health from 2011-19, he led the state's preparedness and response to threats such as the national fungal meningitis outbreak and natural disasters including tornadoes and flooding. As a health district director in Appalachia from 2002-11, he was among the first in the nation to describe the opioid crisis ravaging the region as a public health epidemic.
MountainWest Capital Network recognized Stephen Neeleman MD'98 as its 2020 Entrepreneur of the Year. Neeleman is founder and vice chair of HealthEquity, Inc., one of the leading nonbank trustees of consumer health savings accounts (HSAs). His work educating congressional leaders has helped establish legislation supporting HSAs. As a practicing surgeon in the early 2000s, Neeleman saw that health care costs were headed up and believed that new pathways could give consumers more and better options to deal with those escalating costs.
Shawn Traini JD'99 has been appointed a judge in Alaska's Palmer District Court. Traini has practiced law for 20 years, most recently as an assistant district attorney.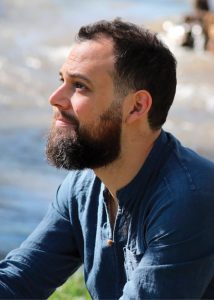 Christian McKay Heidicker BA'04 received a Newbery Honor for his third novel, Scary Stories for Young Foxes, which follows two fox kits as they face various "monsters"—a revisioning of classic horror tales as they could be experienced by actual foxes, such as a rabies outbreak as a zombie story. The Salt Lake writer was about to start his first day at a tutoring job to make ends meet when he got the call telling him he'd just received one of the highest honors in children's literature. His works in progress now include a graphic novel about a spaceship graveyard.
Lee Dibble PhD'01 received the Excellence in Neurologic Research Award, which honors a member of the Academy of Neurological Physical Therapy who has demonstrated continuing excellence in research related to neurologic PT theory, practice, and/or education.
Mike Firmage BA'04, co-founder and managing director at Horizon Partners, was named the 2020 Boutique Investment Banker of the Year by the M&A Atlas Awards for innovation in transaction strategy, process, and structuring. Firmage has previously received industry honors for excellence in deal making and client advisory.
Jayson A. Neil HBS'04 was named a 2020 Patient Preferred Neurosurgeon representing  the states of Kansas and Missouri by the Patient Preferred Physicians and Practitioners network. He received his medical degree from New York Medical College before pursuing subspecialty training.
'Ilaheva Tua'one HBS'06, now a doctoral candidate in the U's English Department, received the first place Helene W. Koon Memorial Award from the Western Society for Eighteenth-Century Studies for her conference paper "Nocturnal Revelling: HMS Dolphin, The Story of the Ship That Lost Its Integrity." A Tongan-American, Tua'one developed and teaches a favorite class at the U called "South Sea Tales."
Gabe Epperson MPA'07 is the new director of the Whatcom Land Trust in Whatcom County, Washington. Epperson was the planning director at Envision Utah for five years, completing the Blueprint Jordan River and Wasatch Canyons Tomorrow projects. He moved to Bellingham in 2015 to do land acquisition and conservation planning for the land trust.
Darin Masao Mano BA'08 BS'08 (M.Arch., Harvard), assistant professor of architecture at the U, is a new member of the Salt Lake City Council. Mano beat out 27 other candidates for the District 5 seat, which was vacated by SLC Mayor Erin Mendenhall BS'04. His term runs through January 2022.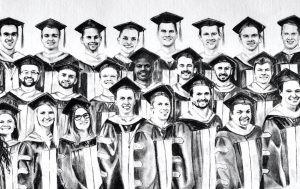 Yuliya Petukhova DDS'20 was inspired to draw the 46 members of her dental school graduating class all together (excerpt pictured here) since a photo could not be taken due to COVID-19. She used head shots from when the class members first started school four years ago and drew caps and gowns on each person in the sketch. In addition to receiving multiple awards for her academic accomplishments, including the 2020 Elizabeth Fuhriman Gardner Prize for the Outstanding Woman Student in the U of U Health Sciences, Petukhova was accepted to a prestigious six-year dental residency in oral surgery at the Mayo Clinic in Rochester, Minnesota.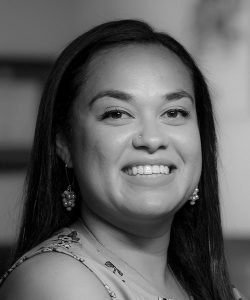 Nichole Margarita Garcia BUS'10 is an assistant professor of higher education at Rutgers Graduate School of Education in New Jersey and is author of a popular blog in Diverse: Issues In Higher Education. A Chicana Latina feminist scholar, her current research project looks at the displacement of Puerto Rican college students in the aftermath of Hurricane Maria. She has a master's degree in Chicana/o studies from the University of California, Santa Barbara, and a doctorate from the University of California, Los Angeles.
Matthew Powers PhD'10 launched Powers Squared, which publishes "science books for people who don't know they love science." Powers is an associate professor at the University of Washington and associate director of its Department of Communication's Center for Communication and Civic Engagement.
Jaclyn Arduini MS'16 is an athletic therapist with Cirque du Soleil. She recently toured Europe with its traveling show Crystal, the first Cirque show to blend circus acts with ice skating, and she previously toured North America with the company for more than a year. She joined the circus immediately after graduating from the U, working for Cirque du Soleil in Las Vegas as a resident therapist for the artists in O.

Ashley Chin-Mark BFA'18 BS'18 is a company artist with the James Sewell Ballet, which performed at last year's Cannes Film Festival. Chin-Mark has served as the International Ballet Summer Intensive director's assistant at the University of Utah Asia Campus in Incheon, South Korea. She also taught online in the 2020 Utah Ballet Summer Intensive at the U's SLC campus.
Grayson Murphy BS'18 won gold in her debut at the World Mountain Running Championships in Argentina—which included a river crossing and 2,475 feet of total ascent—despite dealing with serious stomach issues caused by something she'd eaten the night before. Murphy was a five-time All-American runner in track and cross-country at the U. "I can see how my time at the U has guided not only my professional life but my personal life as well," she says.
Mesa Weidle BS'19 is an assistant coach for the track and field team at Rock Springs High School (Wyoming), her alma mater, as well as a certified SASS Go instructor focused on empowering young women. Weidle was a state place winner in track at RSHS all four years, was part of a 4x400 relay that set a new state record, and still holds several school records. She ran track at the U for five years and was a Pac-12 athlete of the week in 2018.