A quarterback who threw two straight interceptions. A softball player who can't seem to shake a recent string of strikeouts. How do athletes recover and stay mentally tough? That's where Jonathan Ravarino MSW'02 MS'08 PhD'08 and his team come in. Director of psychology and wellness for Utah Athletics, Ravarino has been helping athletes with their emotional resiliency since 2015. "Psychological wellness will always carry a stigma, especially in sports culture, where it can feel like you just have to walk it off or grin and bear it," Ravarino says.
Athletics programs around the country are recognizing the impact of counseling, he notes. "It's all related. Mental health affects sports, and sports affect mental health." His team has grown since he started in 2015, and now there are three full-time psychologists and two wellness interns on the Utah Athletics staff.
And with the season-ending pandemic, Ravarino and team are helping student-athletes as the uncertainty of what comes next weighs heavy. "We try to help them realize that things might look different coming back. The lifting session might be different. The practice might be more about connecting with your team than it was before," he says. But he's hopeful for the future: "Usually with a crisis you emerge based on the place you were before it started. And the University of Utah was in a good place."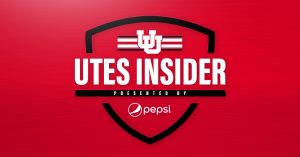 Listen to a Utes Insider podcast about how Utah Athletics is helping students prepare for what's ahead.