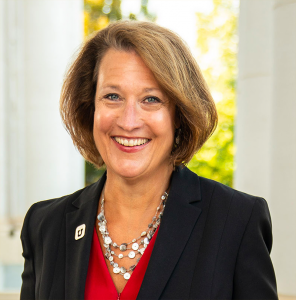 You hold in your hands the inaugural issue of University of Utah Magazine—a wonderful transformation of our publication Continuum, which for 28 years has kept you connected to campus and to fellow alumni. Our new magazine will do the same, but with a name and look that more closely tie to the university.
In addition, Utah Magazine (for short) is bigger and better than ever, with captivating features and a refined focus on all that is fueling our momentum—world-class faculty, passionate staff, outstanding students, dedicated donors, and, to be sure, all of you.
Your university is also in the midst of a transformation. The U is on the rise, as measured by virtually every indicator, from graduation rates to research funding and support from our private and public partners. We are committed to providing unmatched value in higher education and health care while making social, economic, and cultural contributions that improve quality of life.
A perfect example of this is the new LUKE arm being developed by U researchers—a prosthetic that is not only functional but allows users to feel. Another example is the U's centralized focus on using big data more proactively to support students and help them successfully complete their degrees. I hope you'll be as thrilled as I am with Utah Magazine.
I appreciate the hard work of all involved in envisioning a new magazine that is insightful, celebratory, and representative of the best of the U.
P.S. What's on your U bucket list?