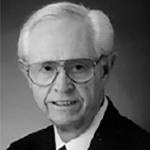 Lawrence "Larry" Norman BS'48 MBA'79 published the historical fiction novel In Lincoln's Secret Service. Set during the Civil War, the book leads the reader to visit little-known people and places. Now 93, Norman was among the group of sailors who established the U's Department of Naval Science (NROTC) in 1945.
Richard Burrows BFA'74 is now the Arkansas Arts Academy's superintendent and chief executive officer. He is a former tenured associate professor of dance at The Ohio State University, where he taught, presented, performed, and supervised pre-service teachers, K-12 instructors, and masters and doctoral students. He most recently served as director of community outreach and engagement with The Historic Trust in Vancouver, Wash. Burrows began his career as a dancer and choreographer.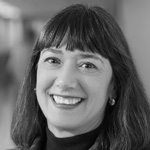 Monica Bertagnolli MD'85 was appointed to the American Cancer Society's Board of Directors, and Boston magazine named her a "top doctor" for 2021. Bertagnolli is the Richard E. Wilson Professor of Surgery in Surgical Oncology at Harvard Medical School and a surgeon at Brigham and Women's Hospital and Dana-Farber Cancer Institute, where she has worked for 21 years.
Kimberley Shoaf BS'85 is director of the health and safety branch of the U's incident management team, which is coordinating weekly testing of all U students. While at UCLA pursuing her master's and doctoral degrees in public health, the Northridge earthquake occurred and became the subject of Shoaf's dissertation. Her focus shifted from general global health to emergency public health, which at the time was not its own field. She became a faculty member at UCLA and started one of the first graduate programs in emergency public health.
Willard Cutler BS'89 is division vice president and commercial technology director for Corning Incorporated's Environmental Technologies Division, which focuses on ceramics for emissions control. Corning is a leading innovator in materials science.
Maximilian Werner BA'93 has published a new book, Wolves, Grizzlies, & Greenhorns—Death and Coexistence in the American West. Currently an associate professor (lecturer) at the U, Werner is an award-winning teacher and author of six previous books, including a poetry collection, a novel, a memoir, and two essay collections, along with other creative and scholarly work published in various journals and magazines.
Marc Benjamin BS'94 now leads the Oklahoma Panhandle State University softball program. Benjamin has more than 10 years of college coaching experience, most recently as an assistant at Pitt Community College and previously at two NCAA Division I schools.
Dawn Anderson-Butcher MSW'97 PhD'00 is a professor in The Ohio State University College of Social Work and an executive director of OSU's LiFE sports initiative, which works to help prepare youth from vulnerable circumstances for life and leadership through sports. The program was recently named regional winner of a W.K. Kellogg Foundation Community Engagement Scholarship Award.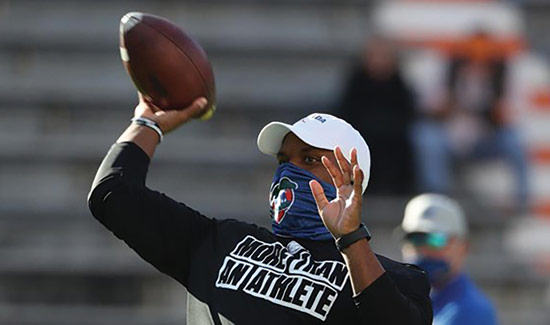 Brian Johnson BS'08 joined the NFL as quarterbacks coach for the Philadelphia Eagles early this year, just months after being promoted to offensive coordinator at the University of Florida—where he had been quarterbacks coach—and becoming the first Black offensive coordinator in Florida football history. Johnson previously coached at the University of Houston, Mississippi State University, and the U. He finished his playing career at Utah as the winningest quarterback in school history. Shortly after graduation, Johnson made the cover of EA Sports' NCAA Football 10 video game for the PlayStation 3 edition, and he remains the only player from Utah to have been on an NCAA Football game cover.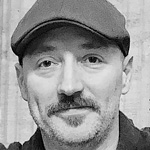 Enzo Mileti BA'00 co-executive produced and wrote on season 4 of FX's Emmy-winning Fargo series. The U Department of Film & Media Arts alum credits the courses he took with Paul Larsen as integral to his screenwriting journey. "He's such a kind, generous teacher," Mileti says. Mileti produced and directed the documentary Pipe Dreams, which premiered as an official selection at the 2003 Sundance Film Festival. He has also acted, edited, and served as a camera production assistant.
Lacie Peterson BS'02 MS'05 has been named a fellow of the Academy of Nutrition and Dietetics. Peterson is a clinical associate professor in Utah State University's Department of Nutrition, Dietetics, and Food Sciences.
Rachel Otto MA'03 JD'08 is chief of staff for Salt Lake City Mayor Erin Mendenhall BS'04. Otto previously served two years as director of government relations with the Utah League of Cities and Towns. Before that, she worked as a deputy city attorney for West Jordan and an assistant city attorney with South Jordan and spent more than five years with the law firm of Strindberg & Scholnick.
S.J. Quinney College of Law Research Professor John Ruple JD'04 co-wrote an article selected as an Environmental Law Reporter article of the month, "A Road Map to Net-Zero Emissions For Fossil Fuel Development on Public Lands."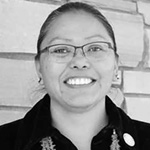 Jill Jim MHA'08 MPH'08 PhD'17 is serving on President Joe Biden's COVID-19 Advisory Board. Currently, Jim is the executive director of the Navajo Department of Health. A member of the Navajo Nation and a fluent Navajo speaker, her previous work includes serving as an epidemiologist for the Utah Department of Health.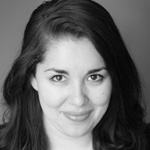 Ana Bretón BA'09 is currently working as a social media producer on The Drew Barrymore Show. Bretón is an Emmy-nominated director and producer who focuses on sketch and late-night comedy. She was previously the longest-tenured digital producer at Full Frontal with Samantha Bee. She has also produced video content for entities including DETAILS magazine, GQ, and Brava, and directed the hour-long pilot RUN.
Lindsay Kite MS'09 PhD'13 and Lexie Kite MS'09 PhD'13, recently published the book More Than a Body: Your Body is an Instrument, Not an Ornament, which gives women and girls tools to become resilient to objectification and unrealistic ideals about female bodies. The identical twins are co-founders and directors of Beauty Redefined, a nonprofit dedicated to promoting positive body image. The Kites say that their unique approach to helping girls and women improve their relationships with their bodies was honed at the U.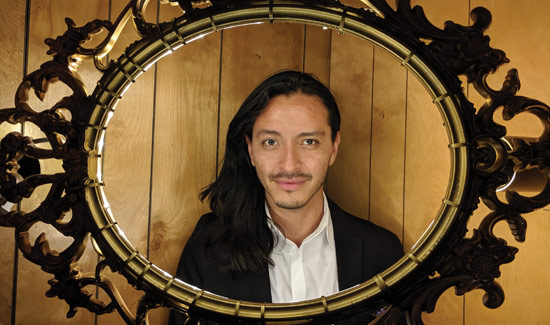 Efren Corado Garcia MFA'11 is the new diversity affairs officer for Salt Lake County. Garcia has received numerous awards for his performance, choreography, and media work, in addition to grants for the development of creative dance projects on the role of the arts as a social service. A Guatemala native, he taught at the U and Utah Valley University and worked for Utah Humanities before joining Repertory Dance Theater in 2013. He left dancing with RDT in 2018 to become Salt Lake County's Arts for All program coordinator, promoting inclusivity and access for residents with challenges including homelessness. When COVID-19 closed performing arts venues, Garcia redeployed to support the county's Quarantine and Isolation Unit serving vulnerable populations, acting as a shelter site lead. Garcia was a founding member and dancer with Bare Dance Company, among others, and his choreography has been performed throughout California and Utah. He has served as an appointee to the Salt Lake City Arts Council Board for five years.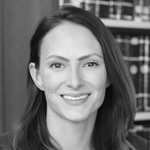 Heather Tanana JD'10 (and MPH, Johns Hopkins) was named a Lawyer of the Year by the Utah State Bar for her work to help tribal communities during the COVID-19 pandemic. Tanana, who is Diné, is an assistant professor (research) and Wallace Stegner Center Fellow at the U's College of Law and associate faculty at the Johns Hopkins Center for American Indian Health.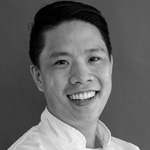 Allen Tran MS'13 is the current executive chef and team dietitian for the Boston Red Sox. Tran was previously head chef and dietitian for the U.S. Ski & Snowboard Team based in Park City, Utah.
Macy Lewis BA'13 recently published her third book, the children's story Nigel and the Festival of Flames. The release of Nigel came just a few months after her novel Imprisoned Hearts, the second installment in her Hidden Hearts Series. Lewis made her publishing debut with the series' first installment, Fevered Hearts, in late 2018. Blind since birth, Lewis works as a braille proofreader. She is currently writing the final volume in Hidden Hearts and has plans for Nigel to also be part of a larger series.
Miara Min Farnsworth BFA'14 illustrated the book Nigel and the Festival of Flames. Farnsworth loves her day job as a dental assistant but also enjoys sharing her artwork in painting and drawing through her Etsy shop Miara Min Studios, where she offers handmade mugs, prints, totes, and clothing. Half-Chinese, Farnsworth speaks fluent Mandarin and plays instruments including the Chinese zither.
Laya V. Smith BA'14, a new author in the mystery and thriller genre, announced the release of her debut book The Lumbermill, in which a Veteran fighter pilot turned detective faces off against government-sanctioned war criminals, human traffickers, and more in 1950s Los Angeles. Smith describes herself as a history nerd and WWII buff.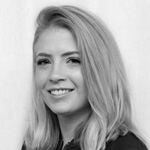 Hailee (Hansen) Corry BS'14 (magna cum laude) returned to U gymnastics as its director of operations. Specializing in the bars with the Red Rocks from 2011-14, Corry was a four-time academic all-conference selection, two-time team captain and two-time CoSIDA Academic All-American, and was named Utah's Most Inspirational Senior Female Athlete among all sports. She has spent the past several years in event management, including as co-founder and managing partner of a busy wedding venue.
Colby Cooley BA'15 is vice president of business development at the Economic Development Corporation of Utah. He was previously lead fellow at the Governor's Office of Economic Development. Cooley is a Salt Lake native and avid Ute football fan.
Maria-Jose Endara PhD'15 was awarded the Pedro Vicente Maldonado Medal by the Ecuadorian Congress in recognition of her academic, scientific, and technological achievements, including selection by The World Academy of Sciences as a Young Affiliate, an honor given to 25 outstanding young scientists from developing nations. Endara has helped redefine textbook concepts in the field of plant-insect interactions and evolution. Her grants include an award from the National Geographic Society and Microsoft's AI for Earth, and she has published in peer-reviewed journals including the Journal of Ecology, New Phytologist, and Science.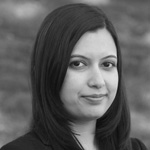 Manusheela Pokharel MS'15 PhD'19 recently won the Gerald R. Miller Outstanding Doctoral Dissertation Award from the National Communication Association, presented annually to no more than three of the most outstanding dissertations completed in the field of communication. Pokharel is an assistant professor in the Department of Communication Studies at Texas State University.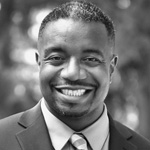 Wazir Suni Jefferson EDD'16 was named the first-ever chief diversity officer for Ulster County, New York. Jefferson has dedicated his career to advancing dialogue, inclusion, and equity. He most recently served as the chief diversity officer at Dutchess Community College.
A study led by Andy Lambert BS'18 MS'20 was featured in Science magazine. The research details how dust levels in the Great Plains have increased significantly over the last two decades and current trends may be resembling those of the 1930s Dust Bowl.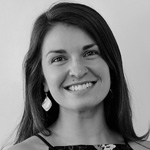 Parisa Kaliush MS'19 was recently awarded a National Research Service Award from the NIH for her project "Daily dynamics of suicide risk, dysregulation, and sleep disruption across the transition to parenthood." Kaliush is a mental health worker and research assistant at Towson University.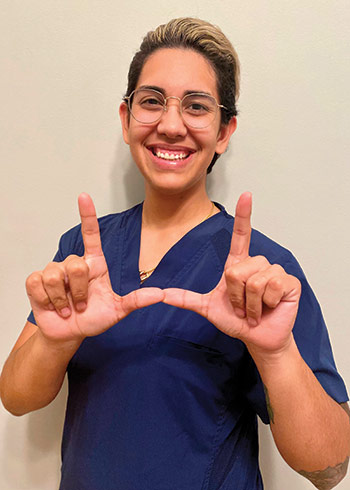 Navy veteran and RN Rachel Martinez BA'18 (Russian) volunteered for an assignment in New York at the height of the COVID-19 pandemic, and by chance, her work involved a patient population that was largely Russian speaking. "My education at the U allowed me to communicate and connect with my patients in their native language. In a gown, gloves, mask, and shield, I couldn't hold their hand. I couldn't give them a smile. But we could talk. The ability to discuss topics such as family, food, and literature brought the human connection back to my job," she says. "The U was integral to my success in life and in my career. I am so grateful for the family I found at the Veterans Support Center."