The new book The Art of Gaell Lindstrom details the life and extensive works of the noted Utah artist Gaell Lindstrom BS'51. A master of forms including watercolor, oil painting, and photography, Lindstrom captured people and scenes from Guatemala to China and taught art as a university professor for decades.
Cecelia "Cece" Foxley MA'65 PhD'68—past Utah Commissioner of Higher Education and CEO to the Board of Regents—was the state's longest-serving commissioner (10 1/2 years) and the only woman. She served the board for more than 18 years total and now pursues philanthropic and consulting activities.
Robert Berman BA'70 MS'75 PhD'77 has been elected a fellow of the American Association for the Advancement of Science. Berman is a professor of neurological surgery at the University of California, Davis, as well as a faculty member with the UC Davis MIND Institute and its Center for Neuroscience.
John Eccleston BS'83 has co-authored the first two novels—most recently, the installment Blood Red—in the tech-no-thriller trilogy Heaven Ride, about a seemingly miraculous invention that sends people to heaven and brings them back to their lives on earth but which contains a devastating flaw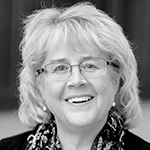 Jensie Anderson BFA'85 JD'93 was recognized with a Utah Lieutenant Governor's Public Service Award. She is legal director of the Rocky Mountain Innocence Center—litigating innocence and wrongful conviction claims, many in coordination with a class and clinic at the U's College of Law, where she also teaches.
Jon Serbousek MS'85 is president and chief executive officer of Orthofix Medical Inc., a global medical device company. Serbousek's experience spans more than 30 years in the medical device and biotech industries.
Lynne Ward BS'80 stepped down after 15 years leading my529 (formerly called the Utah Educational Savings Plan). Ward says that helping hundreds of thousands of families save for higher education and reduce student debt was "an immense privilege."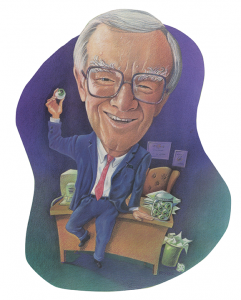 Ted Capener BS'53, an esteemed long-time newsman, broadcaster, and vice president of university relations at the U, was honored at the university's 2020 Founders Day gala (click here). Capener's 60-plus-year media career has spanned print, radio, and TV. But in what he called his "dream job" at the U, from 1985-99, he helped create this magazine—originally called Continuum—and chaired the committee that chose U Athletics' new mascot Swoop.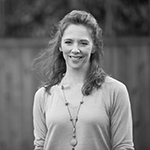 Wendy Terrien BS'91 published a new YA fantasy novel, The Forge of Bonds: Chronicle Three in the Adventures of Jason Lex, a coming-of-age story in which friendships thrive despite paranormal adversity. Terrien's debut novel, the first of the trilogy, was named to Kirkus Reviews' Best Books of 2016.
Jim Olson BA'92 is president of the Utah Jazz and Larry H. Miller Sports & Entertainment. A 25-year veteran of the Larry H. Miller Group, he oversees business operations of the Jazz and provides strategic leadership for other LHM properties such as Megaplex Theatres, the Salt Lake Bees baseball team, and Vivint Smart Home Arena.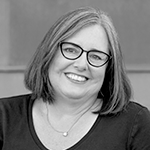 Linda Edelman MPL'93 BS'95 PhD'08, R.N., received the Amy J. Berman Geriatric Nursing Leadership Award from the Sigma Theta Tau International Honor Society of Nursing. Director of education and practice in the U's College of Nursing, she has focused on improving geriatric care in long-term care settings.
Erin Fox BA'94 PhD'99 was honored with a Zellmer Lecture Award. Senior director of drug information and support services at U of U Health, Fox is a nationally recognized expert on the impact of rising drug costs and ongoing short-ages of critical medications.
Nicole Priest BS'94 MD'98 is the inaugural chief wellness officer for Merit Medical Systems, implementing a global program to help employees live healthier, more fulfilling lives. With deep experience in primary care medicine, Priest has also taught since 2005 in the U's Department of Family and Preventive Medicine.
Teresa Welch BA'94 BS'96 MA'02 JD'02 was appointed a judge for the Third District Court, in Utah. Welch had previously worked as a public defender with the Salt Lake Legal Defender Association since 2003. She also teaches college-level criminal justice and philosophy classes. Her master's and one bachelor's degree are in philosophy.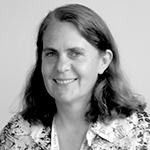 Lori Richer MS'95 MD'03 is the hospice and palliative care medical director at Lake Sunapee Region VNA & Hospice in New London, New Hampshire. Richer grew up in the area and returned after earning her medical degree. As a primary care physician from 2006-18, she became drawn to taking care of patients in the last phase of life and transitioned to that specialty.
Sue Phillips MS'96 is the new director for the U.S. Geological Survey's Forest and Rangeland Ecosystem Science Center, in Corvallis, Ore. Phillips has been a FRESC research manager for a decade. She previously spent 12 years with the USGS Southwest Biological Science Center's Canyonlands Field Station in Moab, Utah.
Chelsea Koch BS'97 JD'00 has been appointed a judge for the Third District Court. Since 2008, Koch has run her own private practice. She also served as a public defender in Tooele County and was an assistant federal defender and trial attorney for the Utah Federal Defender Office.
Sáša Woodruff BA'98 joined Boise State Public Radio as news director. She had most recently been an editor and producer for the national Marketplace Morning Report program. She was previously an editor, producer, and reporter for NPR.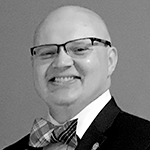 Jared Bennett BS'98 JD'01 MPA'01, first assistant attorney for the U.S. Attorney's Office, District of Utah, has spent time in Mexico over the last 10 years helping trans-form its criminal judicial system. "Mexico has been making herculean efforts to improve its justice system to address organized crime and violence," says Bennett. "And the U.S. has been a significant contributor to those efforts."
Dustin Robertson BS'98 is the inaugural president of Grow, a business intelligence platform based in Lehi, Utah. With 20 years of dot-com experience, his prior leadership experience includes Vegas.com and Backcountry.com.
David McCray LLM'99 has been reappointed as one of three justices on the California Courts-Martial Appellate Panel, which hears criminal appeals involving California Guard and Reserve personnel.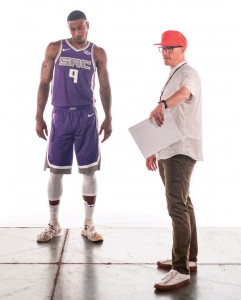 Ryan Brijs BFA'07 is the senior creative director for the Sacramento Kings pro basketball team. Brijs says, "My love of basketball started early at the Huntsman Center, and my career as a designer was formed and shaped in the Department of Art and the Art History building."
Geoffrey Butler BS'02 MBA'07 is now planning director of Oklahoma City. He started his career with the city in 2009 as a senior planner, helping develop and implement planOKC (the city's award-winning comprehensive plan).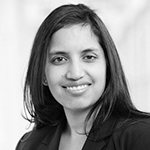 Reshma Shetty BS'02 was honored with a Rosalind Franklin Award, which recognizes outstanding female leaders in the bio-technology field. A groundbreaker in synthetic biology (SB), Shetty co-founded Ginkgo Bioworks, a Boston-based biotech company that became SB's first unicorn (a startup valued at more than $1B).
John Nixon MBA'02 is senior vice president of CNSI, a Rockville, Maryland-based company that delivers health information technology solutions. Nixon was previously a vice president at the U and was Utah's state budget director, and also served as director for Michigan's Department of Technology, Management, and Budget, leading 2,700 employees.
Mike Cross BS'03 PhD'09 wrote Francesca and the Genie of Science, a Dr. Seuss-style rhymed children's book that helps teach kids about science while entertaining parents as well. Cross is a professor of chemistry at Northern Essex Community College in Massachusetts. Book proceeds benefit the NECC Fund, which provides sup-port for scholarships and academic programs on campus.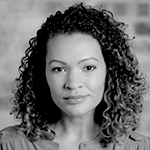 Sarah J. Jackson BA'05 accepted a Presidential Associate Professorship in the University of Pennsylvania's Annenberg School for Communication. Jackson is well-known for her studies of media, with a focus on communication by and about black and feminist activists.
Claybourne Elder BA'06 is on Broadway in the hit musical comedy Company through September. Elder has starred in a number of plays on and off Broadway as well as in TV and film. Last fall, he was honored with the 2019 Horizon Award by the U's Department of Theatre.
Jeremy Jensen BA'06 co-founded Outwild—an event series and resource hub—and hosts the podcast The Adventurepreneur Playbook. Both aim to help people who want to build lifestyles and businesses around a love for adventure, travel, and the outdoors.
Preston Johnson MS'06 analyzes athletes' performance as an ESPN sports betting analyst on the show Daily Wager. "A master's in sports psychology is a very unique degree, and... having insight into an athlete's mental approach and state of mind gives me an advantage that not every analyst or prognosticator has," he notes.
Jennifer Cartisano Sparlin MEd'07 is now an instructor of education at East Central University in Ada, Oklahoma. She previously worked for many years as a public school special education classroom teacher and administrator.
Derek Anderson BS'08 is executive director of the new Northern Westchester Hospital in Mount Kisco, New York. Prior to joining parent company Northwell Health in 2010, Anderson worked in surgical services at Intermountain Healthcare in Utah.
Ana Breton BA'09 and Victoria Elena Nones BFA'11 produced Run, an uplifting reality docuseries in which five female political experts from across the nation empower novice, passionate female candidates running for office. Nones is a comedian, entrepreneur, and founder of the nonprofit Women in Comedy and Satira Comedy. Breton is a twice Emmy-nominated director and producer currently at Full Frontal with Samantha Bee.
Wesley Johnson BA'09 was named Paralympic Coach of the Year by the U.S. Olympic & Paralympic Committee for his achievements coaching U.S. elite paratriathletes to international success in 2019, including three gold medals at the world series in Japan. Johnson also leads a squad of paratriathletes as founder and head coach of Balanced Art Multisport in Salt Lake City.
Kelly Drabik BS'10 recently participated in Miami University's Earth Expeditions global field course in Baja California, Mexico, studying desert and marine landscapes. She is a graduate student at MU.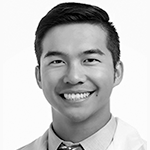 Alexander Au BS'12 MD'19 presented a global mental health app at the 68th United Nations Civil Society Conference. Au says the app aims "not only to diagnose and manage mental health but to improve methods to better understand suicide." Now a grad student in Biomedical Informatics at the U, Au notes that suicide "is a leading cause of death among our youth on a global scale."
Garrett Bright BA'12 has been training to become a commercial airline pilot, his "dream job." With the U.S. Air National Guard since 2014, he served as a large aircraft transport pilot and recently returned home from being deployed overseas as a 1st lieutenant.
Lyndsey Calvin BS'13 was accepted into Minneapolis's FINNOVATION Lab, a social business catalyst. Calvin is working to revolutionize post-operative care for transgender women. She is passionate about developing and commercializing solutions for underserved and marginalized populations.
Kaitlin Bundock PhD'15 is an assistant professor of special education and rehabilitation at Utah State University. She previously taught high school math in a resource setting.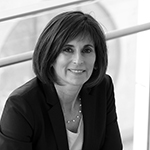 Kerry E. Kelly PhD'15 received the American Institute of Chemical Engineers Environmental Division Early Career Award. A U assistant professor of chemical engineering, Kelly focuses her research on the links between energy, air quality, and human health, and she serves on Utah's Air Quality Policy Board.
Eri Nishihara BFA'15 was featured in Pointe Magazine. She currently dances for the Richmond Ballet in Virginia.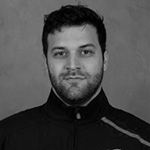 Bryan Erspamer MS'18 is head athletic trainer for the Stockton Heat pro ice hockey team. He was previously head athletic trainer for the Utah Grizzlies.