I am delighted to share the news that your degree from the University of Utah received a significant boost with our invitation to join the Association of American Universities.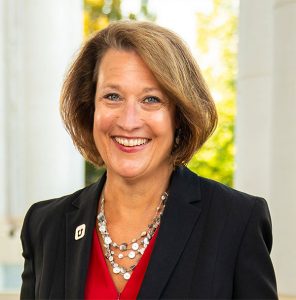 Since its founding in 1900, the AAU has recognized public and private institutions engaged at the highest levels of research, scholarship, and education. Election to the AAU requires a majority of members—the most accomplished and distinguished universities in North America—to identify us as a peer.
The U's selection as one of AAU's 65 members reflects the excellence our institution has achieved and acknowledgement of our performance by peer institutions and their leaders. It confirms the quality and caliber of our faculty and staff and the innovative work they are doing to advance knowledge and address grand societal challenges.
Other indicators relevant to our selection: External funding for research, how knowledge generated at the U is used, and where U graduates are placed, particularly those earning graduate degrees. Let me repeat that last point: Where U graduates are placed. Quite simply, this is a tribute to you and the way you have used your degree from the U to change and improve our world.
Our students, our community, and our alumni will be the ultimate beneficiaries of this membership and all that it brings, for example:
The value of a U degree is enhanced by our membership in the AAU.
Talented students, faculty, and staff who learn and build careers at the U are affiliated with an institution identified as among the best in the country.
Our faculty and leaders now have greater opportunities to shape policy and federal research investments.
I want to express my gratitude for your role in this noteworthy recognition. We celebrate with you the tremendous achievements of the U in fulfilling its role as our state's flagship research institution and as a prestigious, highly regarded university.