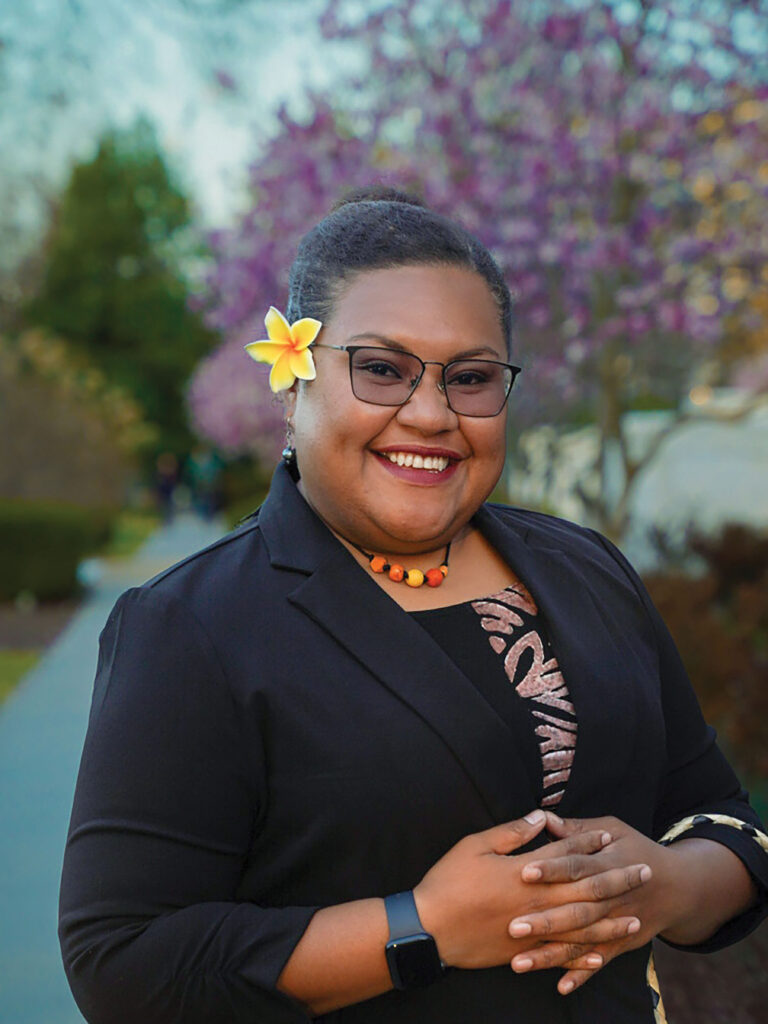 Emerald studs on a sapphire blue silk fabric. That's how Landisang Kotaro BS'09 describes her home country of Palau, an archipelago made up of over 500 islands, where she is currently the youngest and first-ever female chief of staff for the president.
When it came time for her college education, Kotaro found herself thousands of miles away from this Pacific paradise, following her mother and sister to the University of Utah. Her mother was doing research with the U's Department of Psychology, and her older sister, also interested in psychology, decided to attend. It was easier for Kotaro's parents to support the sisters if they were both in the same place, so she enrolled in the spring of 2005.
Kotaro recalls her time at the U fondly, despite the initial climate jolt. "I started in the dead of winter, so going from a tropical island to winter overnight was the biggest shock I had experienced," she says. But she found warmth in how welcoming the community was and appreciated that people took the time to get to know her and her sister.
After graduation, she went back to Palau. "That was always the plan," says Kotaro. Her parents, and particularly her father, had instilled in her the idea that she should come back and contribute to her country post-graduation. After returning home, she spent a year working for the Senate of Palau. Next came grad school in Taiwan, working in the House of Delegates, and multiple fellowships (including a UN fellowship for oceans-related issues).
In 2020, Kotaro was studying for the LSAT when Palau's newly elected President Surangel Whipps, Jr., approached her to help with his transition committee. Kotaro agreed, but after the transition, she was asked a more difficult question: did she want to be his chief of staff?
"I'm young, female, and, as cliché as it sounds, in a man's world," says Kotaro. But she couldn't pass up such a golden opportunity to help people. So she agreed. "It's been a roller-coaster ride," she says. "It's the steepest learning curve I've ever had to face in my whole life."
Kotaro thinks she may one day run for office, but her primary focus for the near future is continuing to help and empower people while contributing to Palau's nation-building.