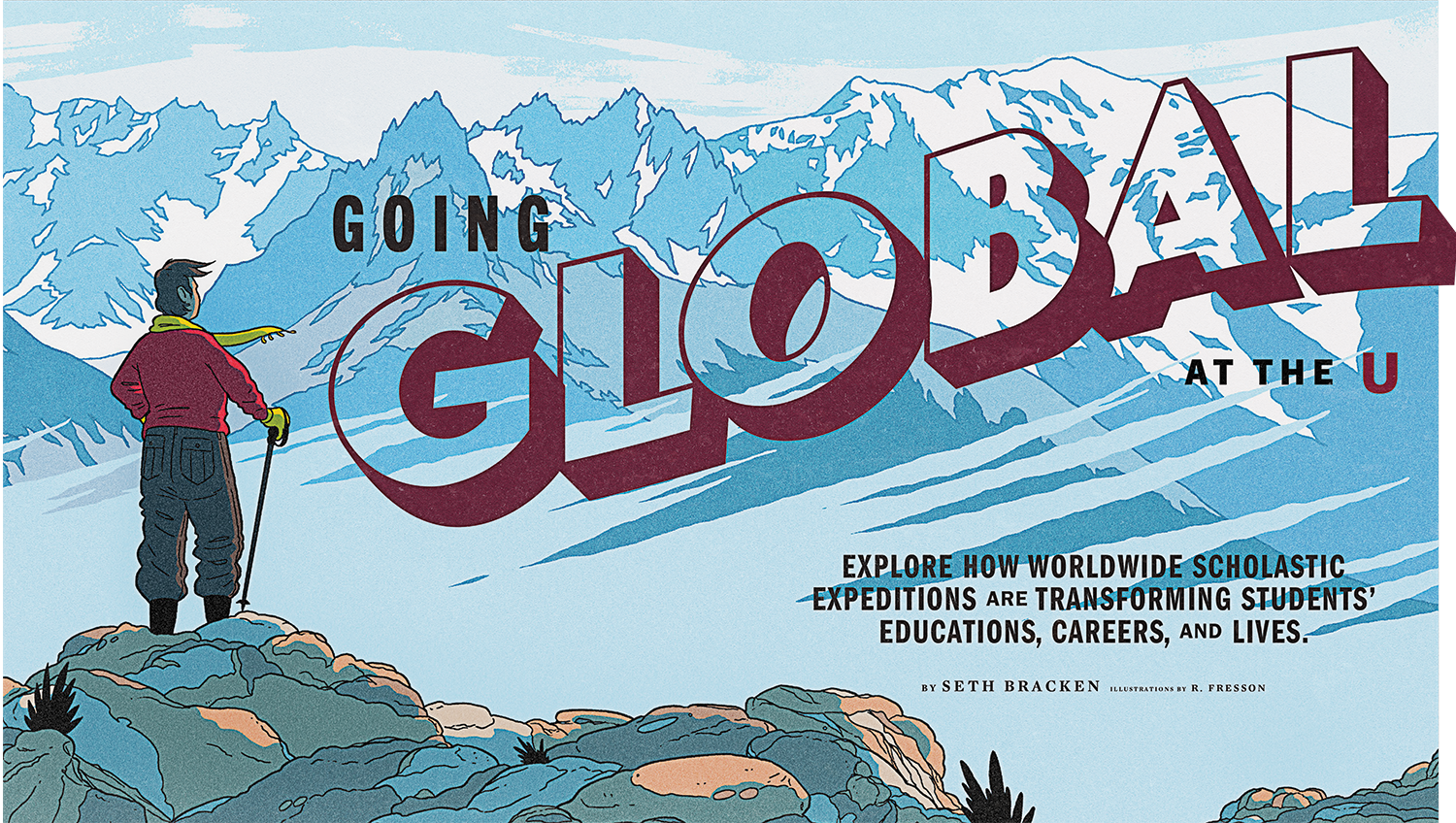 are hardwired for curiosity, a trait that has driven exploration for millennia. This innate wanderlust has led to remarkable journeys, from Pacific Islanders traversing the ocean to early hu­mans leaving Africa some 70,000 years ago. "We want to push out. We need to explore," says Rick Batchelor, associate director of Learning Abroad. As the U expands global opportunities for students post-COVID, the value of worldwide studies comes into greater focus.
Students who study abroad are more likely to graduate, get accepted to graduate school, secure employment post-graduation, and report higher satisfaction with their college career, says Batchelor. Beyond these tangible benefits, studying abroad fosters maturity and a well-rounded education.
Andee Mazurowski BA'22 exemplifies these ben­efits. "Before my study abroad in Alicante, Spain, I'd never left the country," says the former Spanish major, now preparing to teach English in Spain before starting a master's program in Barcelona. "It helped me see what I wanted to do after graduation and gave me the experience to pursue it."
The world is increasingly interconnected, says U President Taylor Randall HBA'90. "We want to open doors for students to experience other places, cultures, and environments. As a global university, the U fulfills that commitment to our students when we help them have an international experience."
And with over 500 programs in 50+ countries, there is something for everyone. Students should start planning early, considering course arrangements and financial aid. The Learning Abroad team is ready to assist at every step—including increasing scholarship opportunities and working to ensure that all who want to participate have the option, says Batchelor.
Join us as we explore some selections and perhaps ignite your wanderlust. It's time for you to choose your own adventure.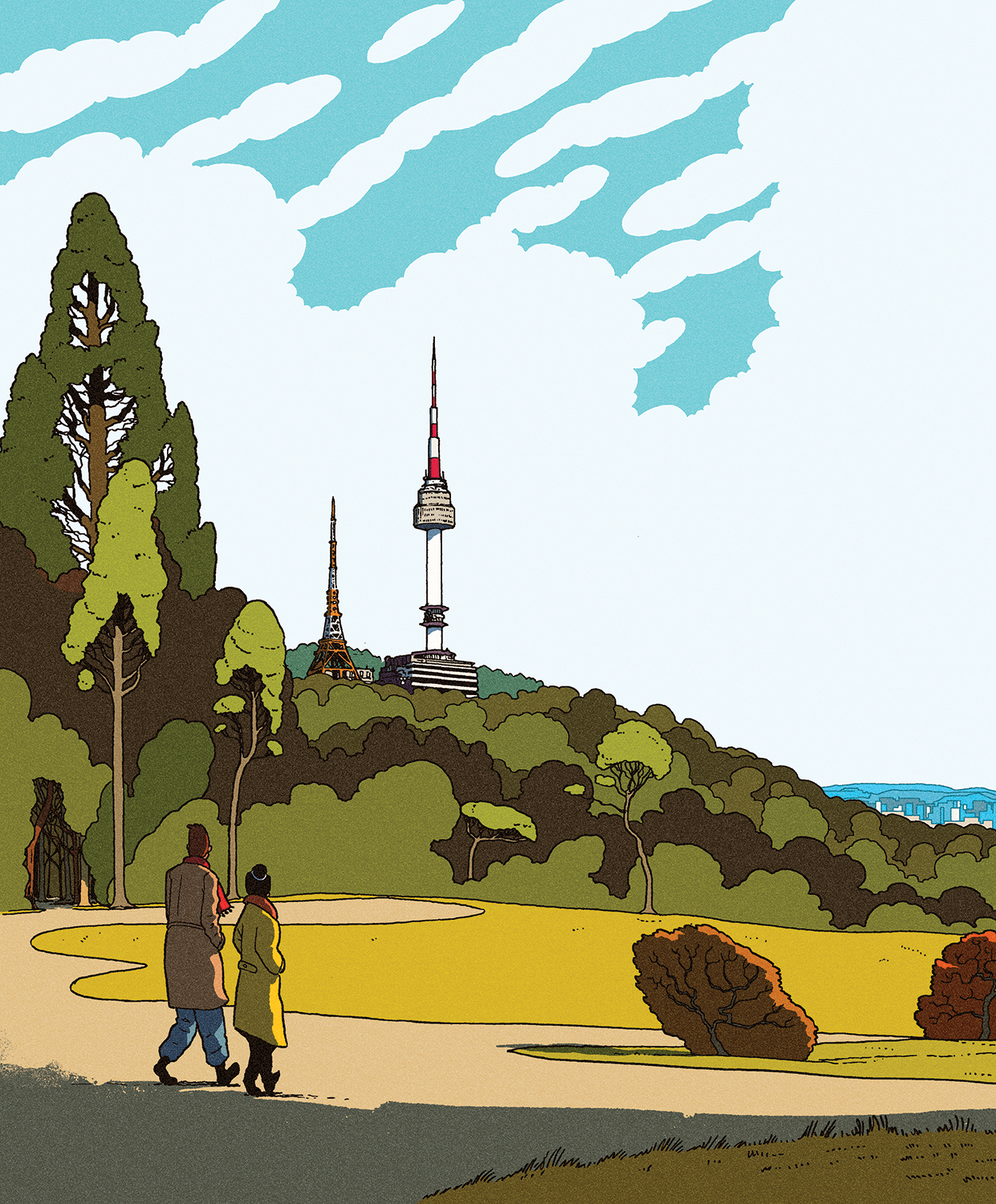 Nº 1



U Asia Campus
In less than a decade, the U Asia Campus in Inch­eon, South Korea, has grown from 14 to over 500 students, with nearly 100 staff and faculty. It ser­ves as a global launchpad for U students and is completely integrated into the Univer­sity of Utah experience. "Everything for students is the same in terms of tuition, financial aid, and registration," says Randy McCrillis, the executive director of U Asia Campus. "Courses are in English, faculty and staff are U employees, and the credits are identical." And housing costs around $1,200 per semester, he adds.
Students can spend from a single semester to three years at the U Asia Campus, with nine majors available for degree completion. It also serves as a hub for international students, who can split their time between the Asia and Salt Lake City campuses.
McCrillis notes unique opportunities such as smaller classes and a more intimate experience. "Professors know your name and are invested in your success," he says.
With the nearby city of Seoul to explore and countries like Japan within easy reach, students can broaden their horizons. "Many say their time here was the highlight of their college experience," says McCrillis. Biology major Ruth-Ann King agrees. "It was such a unique opportunity to step out of my comfort zone and see how others live, have adventures, and meet fascinating people. There's nothing quite like it."
Ready to go to Korea? Choose between

A)
Global LEAP program for first-year students or B) the U's gaming program.
A) First-Year Learning Abroad in Korea
When King's fellow students went through new-student orientation materials online, they breezed right through. But King was more meticulous—and how grateful she was after discovering a program that would have her on the U Asia Campus her second semester. 
"It was my first time out of the country," says King. "It changed my life." She was one of the 30 or so first-year students who participate each year in Global LEAP, one of many LEAP learning community programs offered to help first-year U students create connections and community with other incoming students.
Regardless of major, Global LEAP students take a humanities and diversity course their first semester that touches on aspects of Korean and Korean-American culture, history, and literature, taught at the Salt Lake City campus by Becky Larsen, associate professor (lecturer) in Undergraduate Studies. The students then take a course together in Korea, along with other classes—often general education. And that camaraderie builds new and lasting connections for them, says Larsen. "There is a remarkable change that happens in these students," she notes. "It's a new level of maturity, and often of focus."
While it was a little daunting for King at first, before long she was taking the train into Seoul on the weekend for karaoke, café culture, and some outstanding sightseeing. "I would just say to others thinking of participating—do it!" remarks King. "You won't regret it."
Ready for a new adventure? Delve into

Adventure Opportunity No. 2: Faculty Led.
B) The Utah Division of Games

 
The Utah Division of Games is the latest addition to the assortment of possible majors at the U Asia Campus. This College of Engineering division (formerly called the Entertainment Arts & Engineering program) gives students the chance to earn a degree in game education, research, and design. "It's the same top-five division in the world as the Salt Lake campus, just taught in Korea," says McCrillis. And perhaps it's no wonder there was demand for the degree—more people per capita play video games in Korea than anywhere else in the world. The U is already developing relationships with gaming giants headquartered in the region, including Blizzard and Riot Games, to open internships, student game reviews, and other possibilities.
If you're ready to explore more opportunities, make your way to Adventure Opportunity 2.

Nº 2



Faculty Led
Get ready to embark on a riveting journey with U faculty leading the way. These short-term programs are woven into your degree requirements and often combine in-country experiential learning with classwork. Options abound, including areas in humanities, film and media arts, honors, behavioral science, and more. 
Now, it's time for you to decide if you want to

A) go to Ghana with public health or B) make your way to the Alps for a wilderness medicine course.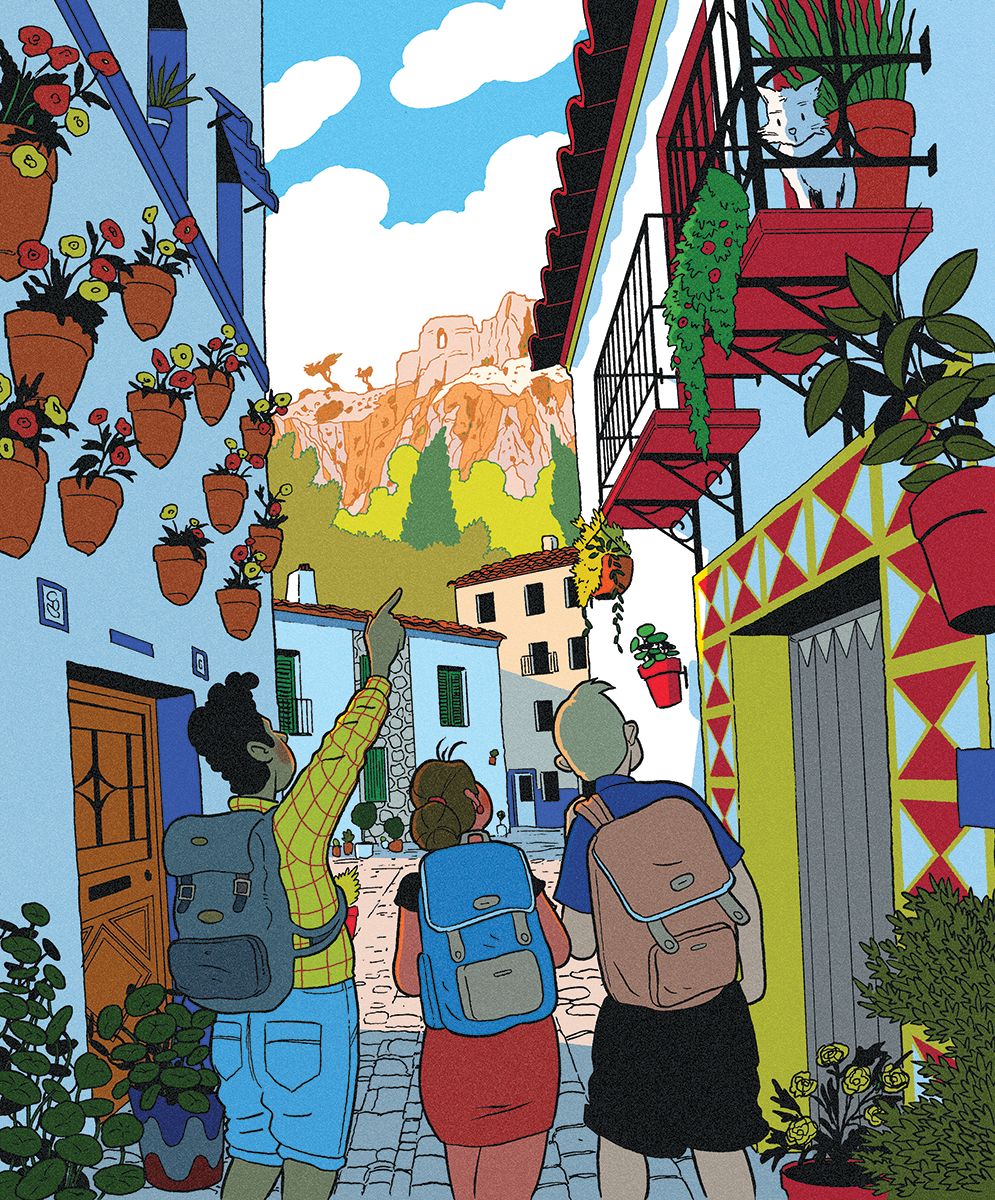 A) Ghana Public Health
This immersive program has offered students an opportunity to engage in hands-on, community-based research alongside Ghanaian health professionals for nearly two decades. "Global health is the work that happens in the communities, the education that happens in the schools, the economic development that happens in the businesses, and the research to support those initiatives," says Scott Benson, program director and associate professor in the Division of Public Health. The program, which includes a three-week stay in Ghana and an optional week in Paris, is open to students from diverse fields, reflecting the multifaceted nature of public health. From research on the efficacy of malaria-testing kits to a water sanitation project, this is more than a class. "It's an invitation to make a tangible difference in the world by partnering with the local communities in Ghana," adds Benson.
Get ready for more hands-on experience with

Adventure Opportunity No. 3: Internships.
B) Wilderness Medicine
Some classes are taught in labs, others in lecture halls—but one U Wilderness Medicine course unfolds in the French Alps. For nearly 15 years, students have journeyed to Chamonix-Mt. Blanc, France, for a comprehensive curriculum covering topics from altitude sickness to backpacking medicine. The course is open to undergraduate, graduate, and medical students, says program director Richard Ingebretsen.
"The instruction is unbelievably good," says Ingebretsen. "We've got big power hitters in the field coming from all over the world at their own expense to teach." Ingebretsen is helping the U become a magnet for wilderness medicine, and his podcast Wild Med U recently surpassed 100,000 downloads. 
The program's location in Chamonix-Mt. Blanc provides an outstanding real-world environment for wilderness medicine. Students learn about glaciers and rock formations and even picnic on glacial moraines. "The overall experience is transformative," he notes. "Two weeks and they're different people. The opportunity to learn abroad is invaluable."
Prepare for an immersive experience with our third Adventure Opportunity: Internships.

Nº 3



Internships
Venturing into the global scene isn't just about cultural immersion—it's an opportunity to earn college credit and boost your résumé. The question is, where will your academic adventure take you? There are options to work with nonprofits, foreign governments, private businesses, the United Nations, and so much more.
Do you want to A) help shape global policy with the Hinckley Institute, or B) master international business with Eccles Global?
A) Hinckley Global
Imagine being a student and finding yourself at the heart of the United Nations' fight against human trafficking in the Association of Southeast Asian Nations region. This isn't a hypothetical for Bon Lee, a student working toward her MPA at the U. "When I applied for an internship, I just figured I'd go for parliament or something," says Lee. "But I met with Jean Oh [director of Hinckley Global Internships], and she really got to know me, my background, and what I was interested in." Oh encouraged Lee to apply for the internship, and she won out over competition from around the country.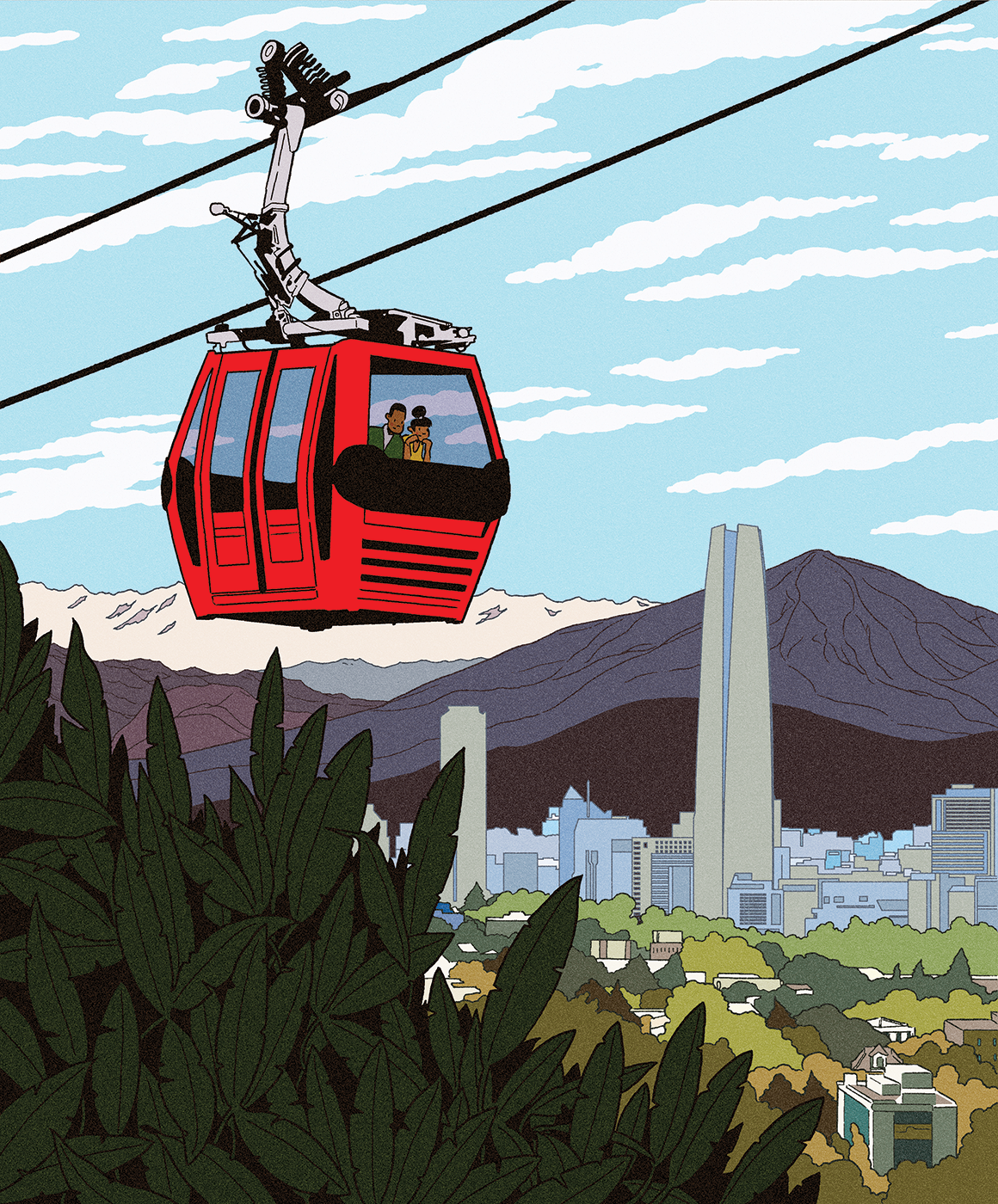 Each student who is interested in an internship gets the same treatment, says Oh. "We typically place around 70 students from various majors and backgrounds each year all around the world," she notes. "This isn't a cookie-cutter global experience. We work with governments, NGOs, and myriad other organizations to give students an impactful experience." The internships are a launching point for many who pursue degrees in international fields. "But that global perspective and dedication is just as valuable here in Utah," says Oh. "You get to build your résumé, broaden your horizons with a global experience, and earn college credit, all with scholarship dollars from the university. What's not to love about that?"
Get ready to explore themed adventures through affiliate and exchange programs at numerous universities worldwide.
B) Eccles Global
Ethan Hoggan BA'21 is currently teaching English in a remote town in Japan. And not long ago, he was analyzing data for a retail company in Chile. How did this seemingly global citizen jet around the world? Thanks, in part, to the Eccles Global Internship. "I was an international studies major in the College of Humanities, and the internship in Chile changed my life," he says. "I was im­mersed in a completely different culture and business environment. It was an amazing opportunity to learn about business in a global context—and I realized this is what I wanted to do." 
The internship program, which pairs students with startups, nonprofits, and larger organizations around the world, is relatively new and just one of the many options offered by Eccles Global Learning Abroad in the David Eccles School of Business. "We're here to provide students with résumé-building experiences and classroom credit," says Cesar Sanchez, associate director of Eccles Global. "Beyond that, we're here to unfurl students' horizons, help them see the vast and vibrant tapestry of the world, and imbue them with global empathy."
Eccles Global offers various international experiences, from short-term trips to semester-long study abroad opportunities where you'll earn nearly a full minor. "And it's not just for business students," stresses Sanchez. "There are opportunities for everyone." 
For the final stop on your adventure, learn more about themed adventures with affiliate

and exchange programs

.

More:



Affiliate
Andee Mazurowski—the student who studied abroad in Alicante, Spain—wanted a global experience that would allow for some independence. And after learning about the options, she chose an affiliate program from a third party that would allow her to live with a local family in Spain and study with other students from around the U.S. 
These affiliate programs are typically struc­tured around a topic, such as science and engineering or architecture. "It allowed me to immerse myself in the local culture and language in a way that wouldn't have been possible otherwise," she notes. There are even virtual options for those who cannot travel. "I still talk to my host mom two or three times a week, which shows the deep connections I was able to make."

More:



Exchange
The U has direct partnerships with 34 different universities around the world for an opportunity to complete coursework in an immersive environment with local students. As with affiliate programs, it's likely you'll be the only U student involved. Several of the schools are ranked in the top 100 universities in the world, including the University of Sydney, Hong Kong University of Science and Technology, and Tsinghua University. Bonus—you pay U resident tuition rates while studying at any exchange program.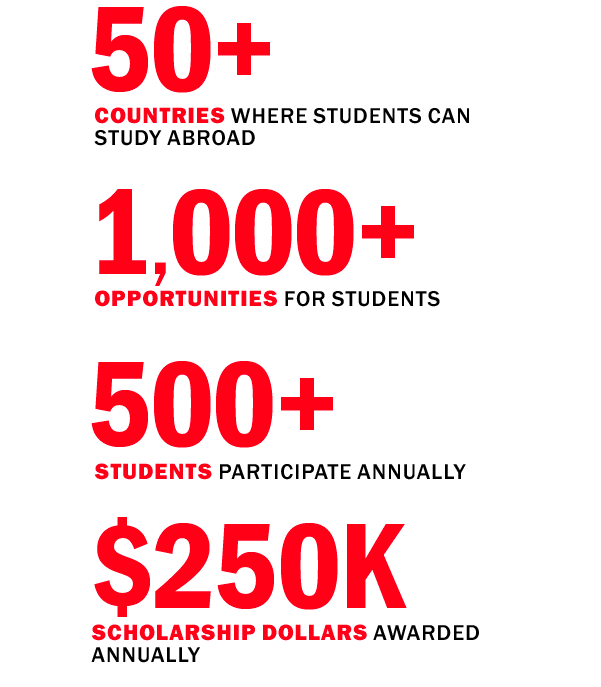 Seth Bracken is editor of Utah Magazine.