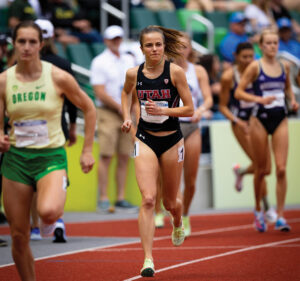 Cross country and track & field sophomore Simone Plourde placed sixth in the 1500m finals at the Canadian Championships in June. Plourde crossed the finish line with a time of 4:20.37 against some of the top veteran runners in Canada.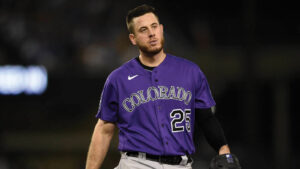 Colorado Rockies first baseman C.J. Cron ex'11 was the first U alum to be named an MLB All-Star this past summer. He played for Utah from 2009-11, and he's currently in his ninth MLB season.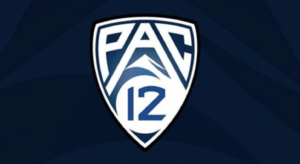 Utah Athletics saw 72 student-athletes from eight sport programs honored by the Pac-12 Conference with placement on the 2022 Spring Academic Honor Roll. For the entire 2021-22 school year, the Pac-12 recognized 245 Utah student-athletes for academic success.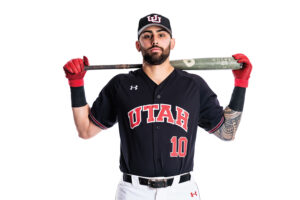 First baseman Alex Baeza was named an ABCA/Rawlings Gold Glove award winner (the U's first) as the top defensive player in our NCAA division. The West Jordan native came to the U as a graduate student for his final year of eligibility following a career at Hawaii. He started all 54 games in 2022.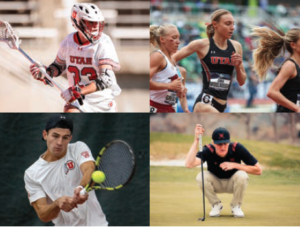 Utah spring sports programs excelled in competition. The men's golf program qualified as a team for the NCAA Championships for the first time since 1988; lacrosse won the ASUN regular season championship in its first year in the conference and came within one win of making its first NCAA tournament appearance; men's tennis qualified for the NCAA tournament and won its opening round match; and women's track and field qualified two student-athletes for the NCAA Championships meet.