The stroke changed everything. Before the stroke, Alyx Pattison's mom could drive, was quite healthy for an 83-year-old, and still had her vision. But three years ago, that was altered overnight. Right after the stroke, Pattison BA'96 BA'97 flew to Salt Lake City to spend 10 months helping her mother—and she's continued to help from Chicago since. "My mom spent almost a month in the hospital," Pattison says. "But in some ways, the time right after the hospital was the hardest." Pattison had to learn to navigate a sometimes-disjointed health care system while still getting her mom to rehab appointments and trying to find a way to work on the side. And her mother had to learn to adjust to a new way of living that was less autonomous and a lot more difficult.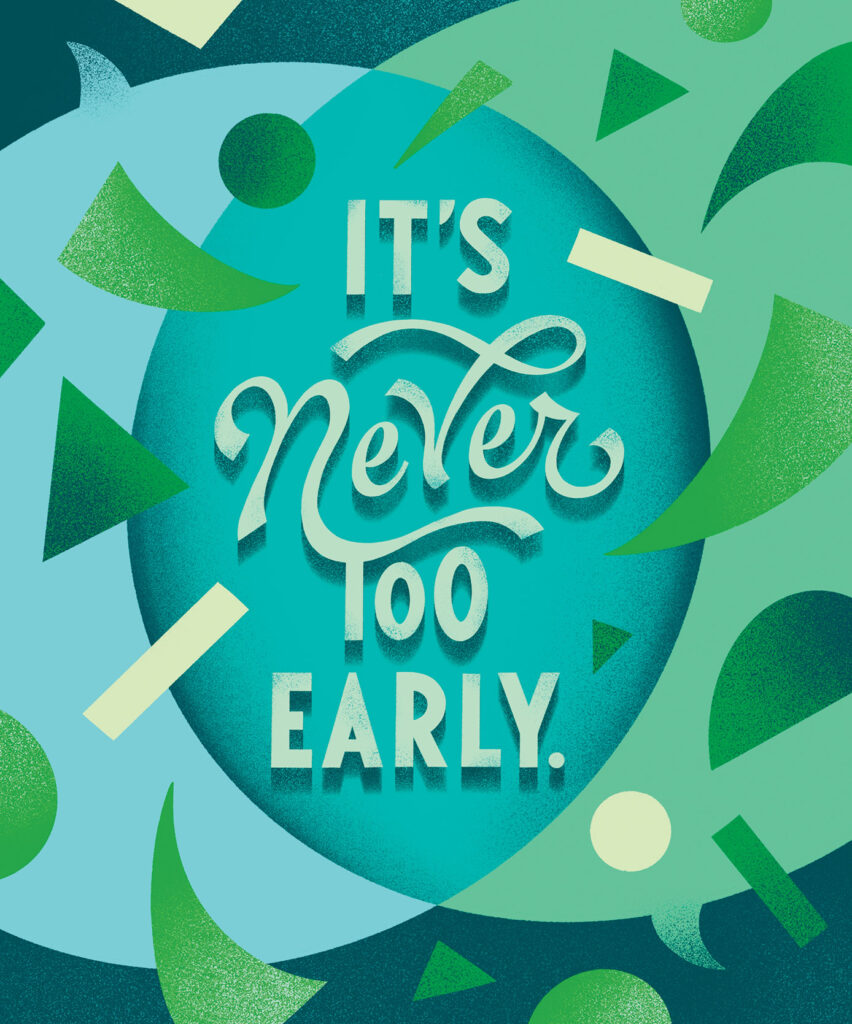 "We all hoped she would live a good, happy life and then go slowly into the night," notes Pattison. "We were totally unprepared for the level of care required after the stroke. We didn't have plans for the logistics or the massive home care expenses."
Pattison is not alone. The U.S. Census Bureau reports that there are 44 million unpaid eldercare providers in the U.S., and the majority are women. In Utah, the situation is perhaps even more dire. The share of the population ages 65 and older is projected to double over the next 50 years, rising from 10 percent of the population to more than 20 percent in 2065, according to a report from the U's Kem C. Gardner Policy Institute.
Caregivers often have to change to a less demanding job, take time off work, or even quit altogether. This results in lower wages, depressed savings, and other impacts, such as worse Social Security benefits and reduced retirement. Women caregivers, in particular, lose an average of $324,044 in compensation. That's in addition to the physical and mental obstacles that come from caring for older friends and family.
Because the burden caregivers often must shoulder is so great and the resources available so few, they've become known as the "hidden patients" of health care, says Linda Edelman MPL'93 BS'95 PhD'08, an associate professor of nursing. Edelman is director of the Utah Geriatric Education Consortium, which provides training and support for caregivers and adults, as well as enhanced geriatric expertise in primary care and long-term services
Although every situation will be different, the best thing you can do to prepare is to start now, Edelman notes. "It's very likely we're all either going to be caregivers or be cared for at some point in our lives." Communication with family and friends about what matters most and how to best honor those wishes is crucial, she says. To assist with that planning, Utah Magazine consulted a group of specialists and experts to put together the following guide to do just that.

TAKE A TEAM APPROACH
Before you start as a caregiver, gather everyone who will be helping, says Andrea Harris, a nurse care manager for the Geriatric Clinic at U of U Health. Start by divvying up all the responsibilities. People who live out of the area can join virtually and help with things like scheduling doctor appointments or managing the budget. Remember, the person handling much of the care may not be the best person to oversee finances.
Next, create a binder. It can be digital or hard copy. Include the patient's full medication list, all patient information (birthday, blood type, etc.), any questions that come up between visits, and a list of all family, close friends, doctors, nurses, and everyone involved in the care.
"If at all possible, see a geriatrician regularly," says Harris. There are issues that come up for aging adults that other family doctors aren't familiar with. Geriatricians and their staff can help address those concerns and be the conduit to other specialists.

HAVE OPEN DISCUSSIONS
We live in a death-phobic culture, says Kara Dassel, interim assistant dean of the Gerontology Interdisciplinary Program in the College of Nursing. "Life is incredibly fragile, and it's never too early to start having discussions about how we want our final days to be," she says. The key is to start now and revisit regularly.
Think of the four "D's" as indicators that it's time to reassess end-of-life desires: talk about it whenever there is a divorce, death in the family, diagnosis of a major illness, or a decade has passed since the last discussion. Other ways to tee up the conversations are to use current events such as the announcement of a celebrity being diagnosed with dementia. "You could ask mom, 'What would you want in terms of your medical and long-term care if you were diagnosed with dementia like she was?' " says Dassel.
Dassel and her team have developed a guide called Life-planning in Early Alzheimer's and Dementia (LEAD). It was designed specifically for those who are concerned about or who have been recently diagnosed with dementia and their families. However, it can be a useful tool to frame more broad conversations. For example, it asks you to gauge on a scale of one to five the importance of quality versus length of life.
Use these conversations as a basis to document the individual's wishes legally. Include a power of attorney, which will allow someone to act on behalf of the care recipient; an advance care directive, which tells health care teams and other caregivers what kind of end-of-life care the recipient would like; and a will.
Conversations early on can help avoid anguish later if, for example, you have to put your mother in a nursing home, says Dassel. "Mom may have wanted that to avoid being a burden. You don't know until you ask," she adds.

START SAVING
Whether planning for your own end of life or someone you care for, it all comes down to compound interest, says Su Shin, assistant professor of family and consumer studies. "Start early so your savings can grow exponentially over time," she says. Comb through and take advantage of every program offered by your employer. Look at all matching funds, life insurance, and any other benefits, and meet regularly with any financial advisors provided through your employer.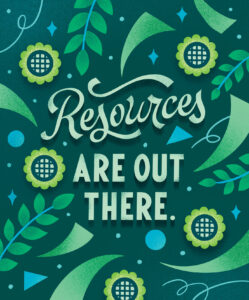 Consider taking a financial planning course. Shin leads the U's Continuing Education class, which teaches the basics of investment and estate and retirement planning. For example, it goes over life insurance plans and how you should reevaluate every time there is a new dependent or another major life change, says Shin.
Although it's far from the only cost to consider, at an average of $280 a day, nursing homes can be surprisingly expensive for those who don't plan ahead. Pattison says she was shocked when she started looking into assisted living facilities for her mom, "I'm a lawyer, and I can't afford it," she says.
Medicare and Medicaid can be some help, but there are catches. Medicare may cover skilled nursing home care for up to 100 days total in the recipient's life. But after that, any long-term care and all assisted living will only be covered by Medicaid. "To qualify for Medicaid, you'll need to spend down the entirety of your savings," says Shin. Classes to learn the ins and outs of Medicare and Medicaid are often offered by local senior centers, county aging services, and the AARP.
Another tactic to cover nursing home expenses is with long-term care insurance. But the premiums can be high, and the benefits often cover less than the full cost. "If you're interested in nursing home insurance, the sooner you start, the lower your premiums will be," notes Shin.
Finally, look into any tax breaks, such as the dependent care tax credit. And if you don't take the standard deduction, medical expenses for your dependent can be itemized.

FOSTER RESILIENCE
The relationships patients have can make or break recovery and well-being, says Alexandra Terrill, assistant professor of occupational and recreational therapies. "When we see one partner struggling with excessive stress and/or depression, the other is likely to be dealing with similar issues," says Terrill. Her research is funded by the NIH and examines how to foster resilience in couples where one partner had a stroke or suffered a spinal injury.
To promote resilience, caregivers should consider three areas: physical, social, and psychological. Determine where you find the most relief, and have emergency outlets. For example, if spending time being social is how you unwind, let friends know you may need to call on them to hang out if things get overwhelming. Or if going for a jog is more your speed, have your running shoes at the ready if you start feeling overwhelmed. Then work on developing all three areas.
"Find mindfulness activities, schedule exercise, and be sure to put social time on your calendar," says Terrill. By setting aside time for these activities, you're more likely to do them.
"Starting to care for a family member can be a huge change for both people," says Terrill. "When a child has to start bathing mom, or when it no longer feels like an equal partnership with your spouse, it can be incredibly difficult. And it's OK to mourn the loss of how you thought your life would be."

DON'T NEGLECT MENTAL HEALTH
Mental health can be difficult to gauge, says Kristina Purganan, medical director of the Geriatric Psychiatric Clinic at the U's Huntsman Mental Health Institute (HMHI). "When we look in the mirror, we can see the physical effects of aging," she says. "But it's not always so simple to see the effects of depression and anxiety." And mental health is important for both the recipient and caregiver. In fact, more than half of caregivers have depression, she adds—which leads to worse outcomes for the person being cared for and unneeded complications for the giver.
Watch for signs like withdrawing socially, not taking care of themselves, and their mood worsening. If you notice something amiss, approach from a place of love. "Try saying something like, 'I'm noticing some of these symptoms, and that's not like you. I hate to see you suffering. Do you want to talk to someone about it?' "
Medicare will often cover mental health services, and the HMHI Geriatric Psychiatric Clinic accepts patients who are over 60 years old. "Talk to a professional. It can make all the difference," adds Purganan.

FIND HELP
Caring for aging and unwell family and friends can be extremely demanding. It can also make the caregiver feel isolated—but help is available, says Lee Ellington PhD'96, professor and director of the U's Family Caregiving Collaborative, which brings together students, faculty, and community to improve the lives of family caregivers and those they care for.
Local senior centers are a good place to start. Next, visit county and state aging adult services websites. From financial help to support groups for caregivers, resources are available. For example, respite programs can bring someone in for free or at a low cost so the caregiver can take a break, says Ellington.
Those living in rural areas face unique challenges, says Edelman. Rural residents should talk to providers, nurses, and social workers at their local primary care clinic as well as the local pharmacist. They will know about formal and informal services, such as home care agencies. The Seniors Blue Book can connect you to help in your area. "It's too much for anyone to do alone," adds Ellington. "Resources are out there, and it's worth the work to find them."

PREPARE TO GRIEVE
Part of caring for older friends and family is preparing for the end. And that involves more than just buying a funeral plot, says Kathie Supiano PhD'12, associate professor of nursing and director of Caring Connects, a hope and comfort in grief program. "The most amazing thing about humans is that we're hardwired to live for a brief window of time," Supiano says. "It makes our time here that much more precious."
Being mentally prepared for the passing of the person you're caring for can be extraordinarily difficult and is often accompanied by feelings of relief—and shame for that relief, says Supiano. Talking about end-of-life wishes can help, but ultimately it comes down to learning through practice. "Learn from older people around you who have had to learn to grieve and see friends and family pass," Supiano says. "There's a lot of wisdom that comes with age. Don't let that pass."
A CAREGIVER'S CHECKLIST
There's no easy way to take on the role of caregiver. But there are things you can do that help, says Jackie Eaton. She's an assistant professor and teaches in the Gerontology Interdisciplinary Program. Her research focuses on how the arts can help reduce anxiety and create moments of connection for caregivers and care partners. "Aging is across the life span. We sometimes don't think about end-of-life until someone is on a ventilator, but it's so much more than that," says Eaton. Here are a few ways to prepare to care for an aging family member or friend.
---
■ START end-of-life conversations early and revisit with any of the four "D's"
Divorce
Death in the family
Diagnosis of a major illness
Decade—at least once every 10 years
■ PREPARE the following documents
Power of attorney
Advance care directive
A will
■ NEARLY EVERYONE will care for someone or be cared for themselves; either way, get your finances in order
Take advantage of all employer-offered benefits
Meet with a financial advisor
Enroll in a financial skills course
Explore tax credits and deductions
■ ASK for help
Investigate resources from local senior centers, as well as county and state agencies
Visit seniorsbluebook.com to find more services
■ WORK with your health care team
Create a binder with patient information and questions
See a geriatrician regularly
■ STAY HEALTHY mentally
Consider a therapist for both the caregiver and care recipient
Schedule physical, social, and mental outlets to manage stress
■ PREPARE for the end
Understand that your relationships will change
Recognize that it's okay to mourn what used to be or what might have been
Learn from others who have had much grief in their lives