Summers in the Western U.S. are marked by hazy orange sunsets and occasional burning lungs. New research from the U ties the worsening trend of extreme poor air quality events across the West to wildfire activity, with growing trends of smoke impacting air quality later into September.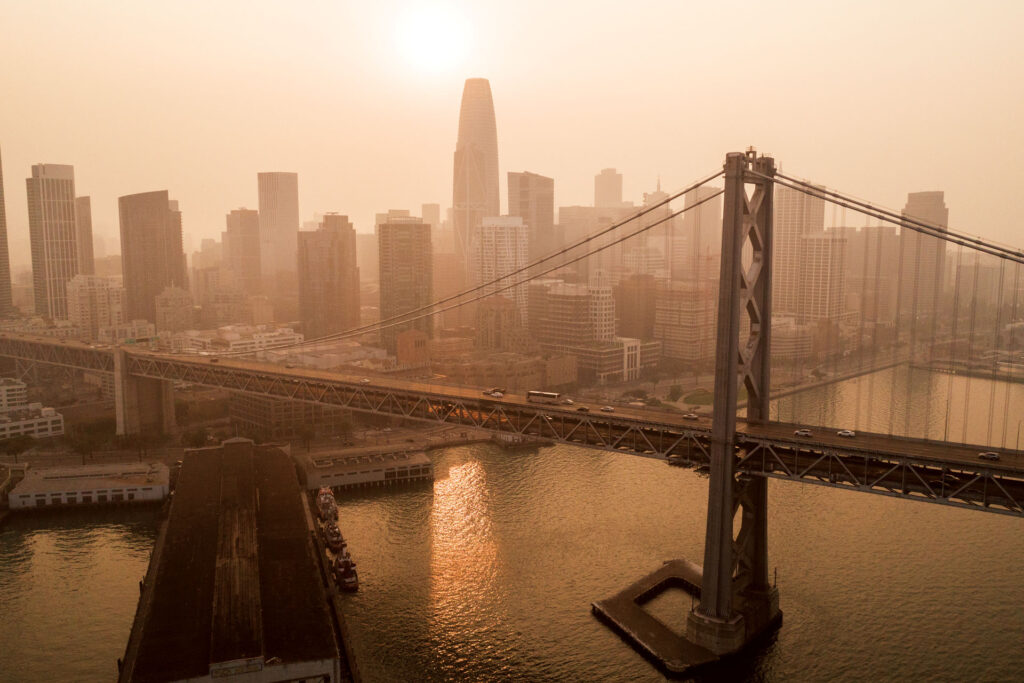 "In a big picture sense, we can expect it to get worse," says Kai Wilmot, lead author of the study and doctoral student in the Department of Atmospheric Sciences. "If we extrapolate our trends forward, it seems to indicate that a lot of urban centers are going to have trouble meeting air quality standards in as little time as 15 years."
Wilmot and his colleagues looked at trends of extreme air quality events in the West from 2000 to 2019. Over the years studied, the researchers noticed that the mean air quality was worsening in the Pacific Northwest in the average August when sensors indicated wildfire smoke events. "That's pretty dramatic, that extreme events are strong enough to pull the mean up," Wilmot says.
What about Utah? The study shows that the magnitude and significance of air quality trends increases as you go from the southern states of Arizona and New Mexico toward the Pacific Northwest. In the Beehive State, Wilmot says, air quality trends are near the edge of statistical significance, with evidence for impact from wildfires, but it's less robust than in the Pacific Northwest and California.