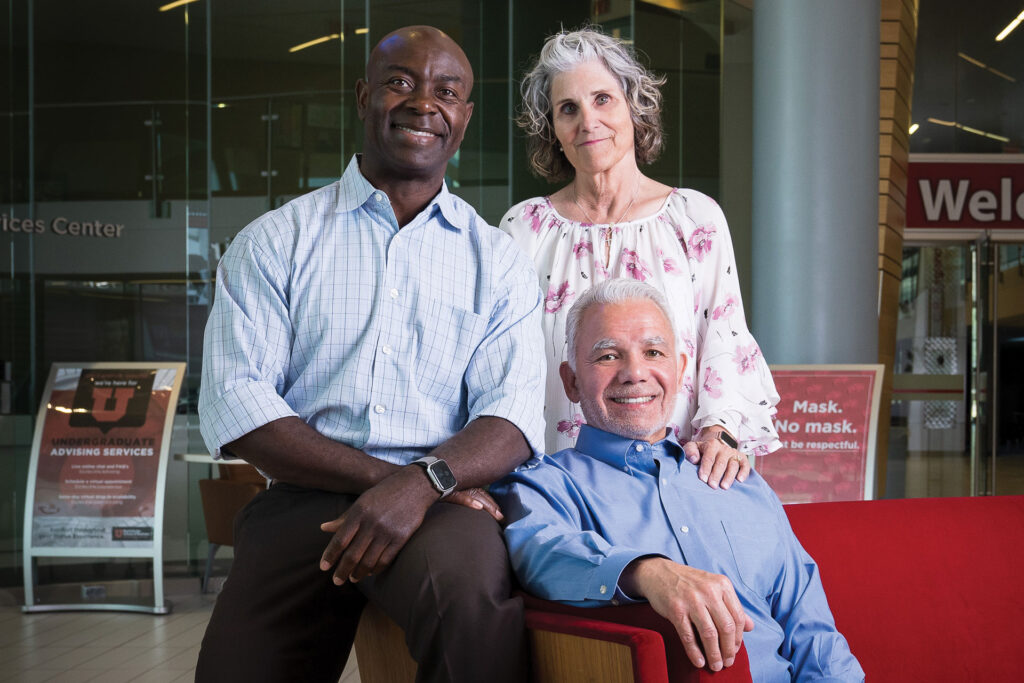 Jack Elizondo BS'77 MBA'78 and his spouse, Melanie, are no strangers to giving back.
Jack was the first in his family to attend college, although his higher education journey was almost cut short when he quit school before finishing his degree. After a close friend convinced him to return to the U and sign up for remedial classes, Jack improved his grades and eventually graduated, feeling grateful for the help he received. He even continued on to receive his MBA from the U's David Eccles School of Business.
He and Melanie wanted to pay it forward. That first year, they did so by donating funds for a scholarship to the Eccles School. "We primarily want to help students of color who are generally underrepresented and cannot financially afford to go to school," says Jack.
Through matched donations, the Elizondos established an $8,000 scholarship and funded it for 40 years. It was especially tough when they first started a family, but it was something they were passionate about. "We would say to every kid who got the scholarship, 'We're giving this to you now to help you, and when you can help somebody, please turn around and do the same thing,' " Melanie says.
One of the recipients, Mbe Agbor BS'00 MBA'01, did just that. After being selected, Agbor met Jack at a scholarship luncheon. "What surprised me was that he was just a regular guy," Agbor says. "That's when it occurred to me: you don't have to be some millionaire to really make a difference in someone's life."
After finding success in his career path, Agbor set up his own scholarship with the Eccles School to help other students succeed and started mentoring alongside the Elizondos.
In 2018, the Elizondos discovered the First Ascent Scholars program, a scholarship initiative for students interested in business who have financial need, and started mentoring students through their college journey. "Melanie and I feel compelled to do it," says Jack. "This isn't an option—this is something we have to do. I have to give something back, because higher education made a difference in our own lives."
Jack and Melanie hope to stay connected with their mentees throughout their lives to see where they go. "The potential, the excitement, their dreams, their fears—all that energy is just really exciting to be a part of, even if it's from a little distance," says Melanie.
U Alumni recently launched Forever Utah Alumni Network, an alumni networking and mentoring platform designed to connect students with alumni from their major or career destination. It doesn't take a financial commitment, and it is a chance to follow in the Elizondos' footsteps and create a virtuous circle of giving back.
Make a difference in the life of a student today—sign up to be a mentor at forever.utah.edu.